News
Emporia State University
---
Three separate events at Emporia State University allow the campus and Emporia communities to experience and learn about international cultures.
---
Registration is open for a leadership workshop offered by Emporia State University and the Office of International Education.
---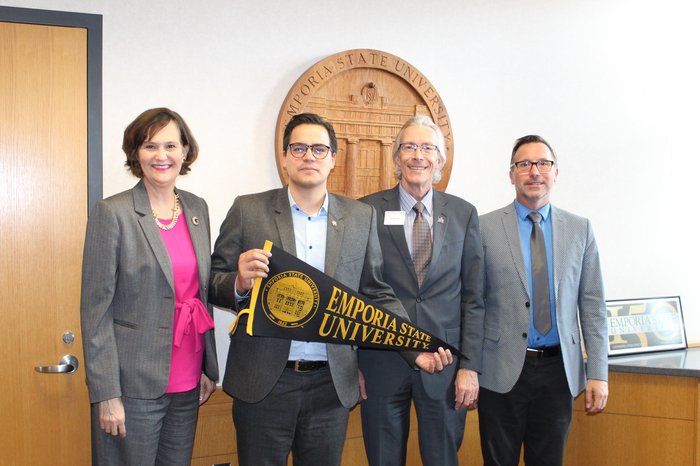 The head of a Paraguayan study abroad organization visited Emporia State University on Oct. 21. Federico Mora is general coordinator of the National Scholarship Program for Study Abroad or BECAL. The program sends undergraduate and graduate students as well as professionals to top universities and research centers around the world with the promise they will return and use their new knowledge to benefit Paraguay.