Student Advising Center
Helping you navigate the college experience
Coronavirus preventative measures
---
Due to COVID-19 preventative measures (see this page for details), all student advising and enrollment is taking place online via phone or video chat. You may reach your advisor by using our online Booking system. We are still here for you, Hornets! Do not hesitate to contact us!! 
Hours of operation
8:00 a.m. to 5:00 p.m. Monday through Friday
Interactions with students
The office will be open for a drop-in general questions, but all advising appointments (drop/add class, enrollment, academic success workshops, general advising questions) will be virtual. We can text, email or Zoom.
---
Academic advising at Emporia State University is an ongoing collaborative relationship between the undergraduate student and an academic advisor. The Student Advising Center provides academic advising and guidance to first-year and undeclared students.
discover your
Interests + Skills
help you choose and declare
Your Major
---
ensure you're on pace for
Graduation
your campus resource
Connection
answer all your ESU
Questions
---
Fear of Meeting My Advisor
Have a fear of meeting your advisor? You're not alone! Watch this video and get the prescription to overcoming the fear!
Video: 2 minutes 37 seconds
---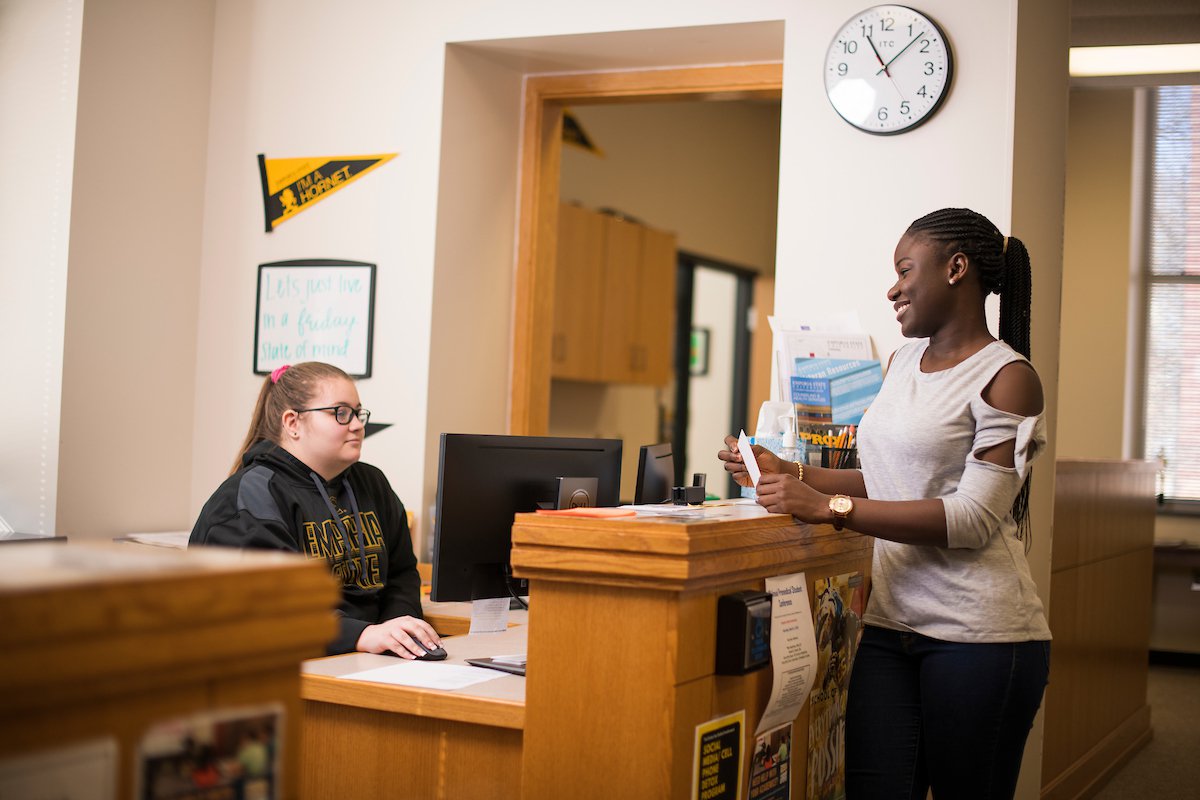 Healthy Hornet
The CampusWell website includes blog posts, information, tips and tricks for healthy eating, mental health, financial security and so much more! Here you can learn more about all the dimensions of wellness through campus support offices, digital resources, and events on campus!
Learn More
Contact + Location
Phone: (620) 341-5421
email: SAC@emporia.edu
Address:
Emporia State University
1 Kellogg Circle
Plumb Hall, 106
Emporia, KS 66801
Office Hours
Call to schedule an appointment
8:00 a.m. to 5:00 p.m. Monday through Friday