Visit Emporia State University
When you visit us on campus, you'll find surprises around every corner!
Sign up to visit Emporia State University
If you're ready to visit Emporia State University, you're in the right place! ESU hosts campus visits every weekday when classes are in session. You'll get a small group experience, with information about admissions and financial aid, complimentary lunch, a student-led campus and residence hall tour and you'll meet with an academic advisor.
Schedule a Black + Gold Visit
Black + Gold visits are fun, interactive visit days that showcase a glimpse into life as a Hornet. These visits feature an academic and student life fair, presentations, tour of campus and residence halls plus a free lunch.
Schedule a Daily Campus Visit
Daily Campus Visits are personalized just for you. You will tour campus, the residence halls and talk with admissions counselors.
---
If you have an undergraduate degree and are ready to pursue graduate studies at Emporia State University, sign up for your campus tour below.
Graduate Campus Tour
---
Don't forget to Explore Emporia (the town)
Take in the local shops, restaurants cafes and everything Emporia has to offer. You'll love events like music festivals, art shows, film festivals, block parties and more!
Right out the front doors of ESU, you'll find
Get a sneak peek with our virtual tour
Runtime: 2:36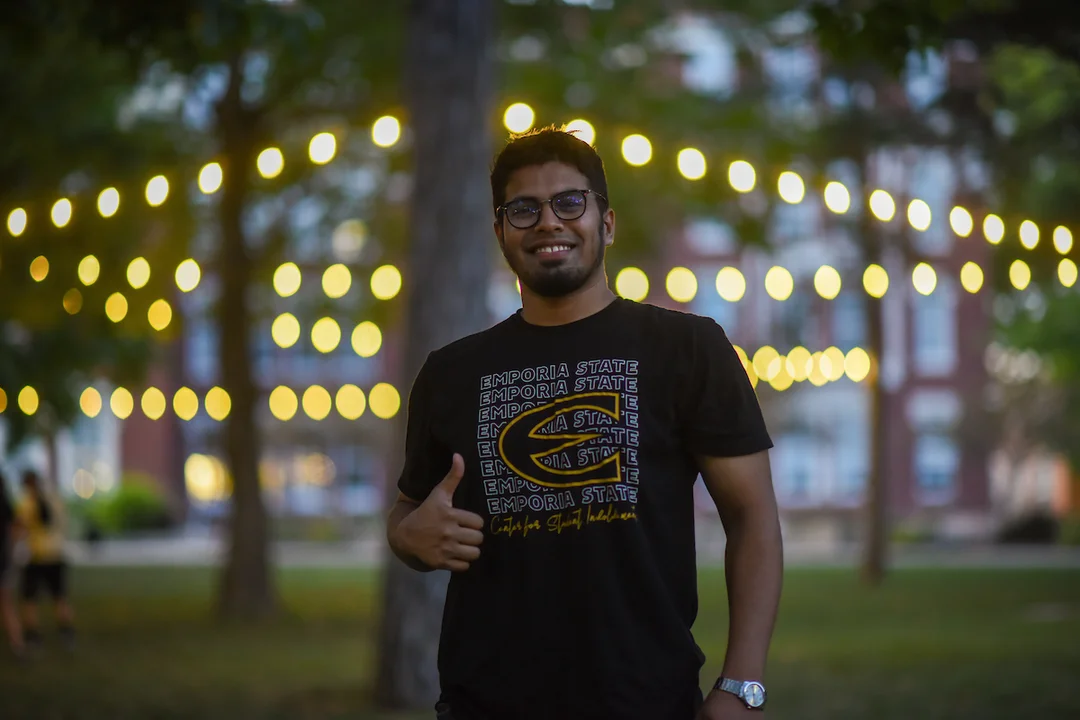 Admitted students
Psst! If you are an admitted student and ready to enroll, you want to sign up for Hornet Connection.
Sign up for Hornet Connection