Libraries + Archives
Libraries + Archives
As the intellectual heart of ESU, the Libraries + Archives is fully integrated and engaged in teaching and learning. With over one hundred databases, thousands of print and electronic resources, access to 50+ computers/laptops, a Learning Commons area, and so much more, the Libraries + Archives is here to help you succeed at your academic adventure here at ESU!
Coronavirus Preventative Measures
Hours of operation:
Main Circulation desk, second floor and lower level: 7:45 a.m. to 9 p.m. Monday-Friday; closed Saturday; 1 to 6 p.m. Sunday. The Learning Commons is also open from 9 p.m. to 12 a.m. Wednesday and Thursday.
Learning Commons:
Special Collections and Archives:
8 a.m. to 5 p.m. Monday - Friday
Interactions with clients
Face to face + phone, email and virtual
How to schedule
Additional information
ESU students, faculty and staff will access the library by swiping their ID cards at the front door.
Off-campus users will need to contact the library.
The third floor, fourth floor, and first floor study rooms are temporarily closed.
Curbside book delivery: Request books via phone at 620-341-5207; via Zoom and/or via email at libcirc@emporia.edu. (Please type in your subject line; CURBSIDE BOOK REQUEST). Once your materials have been located, a library team member will contact you with instructions for pickup. Curbside pickup is also being used for Interlibrary Loan items.
How can we help you?
Below you will find a direct link to Library Connect, a specially designed website to help you with your research. Your research adventure starts here at the University Libraries + Archives, please let us know how we can serve you!
Library Connect
Your research adventure is one click away! Access the Libraries + Archives resources, instruction, and services. We look forward to helping you.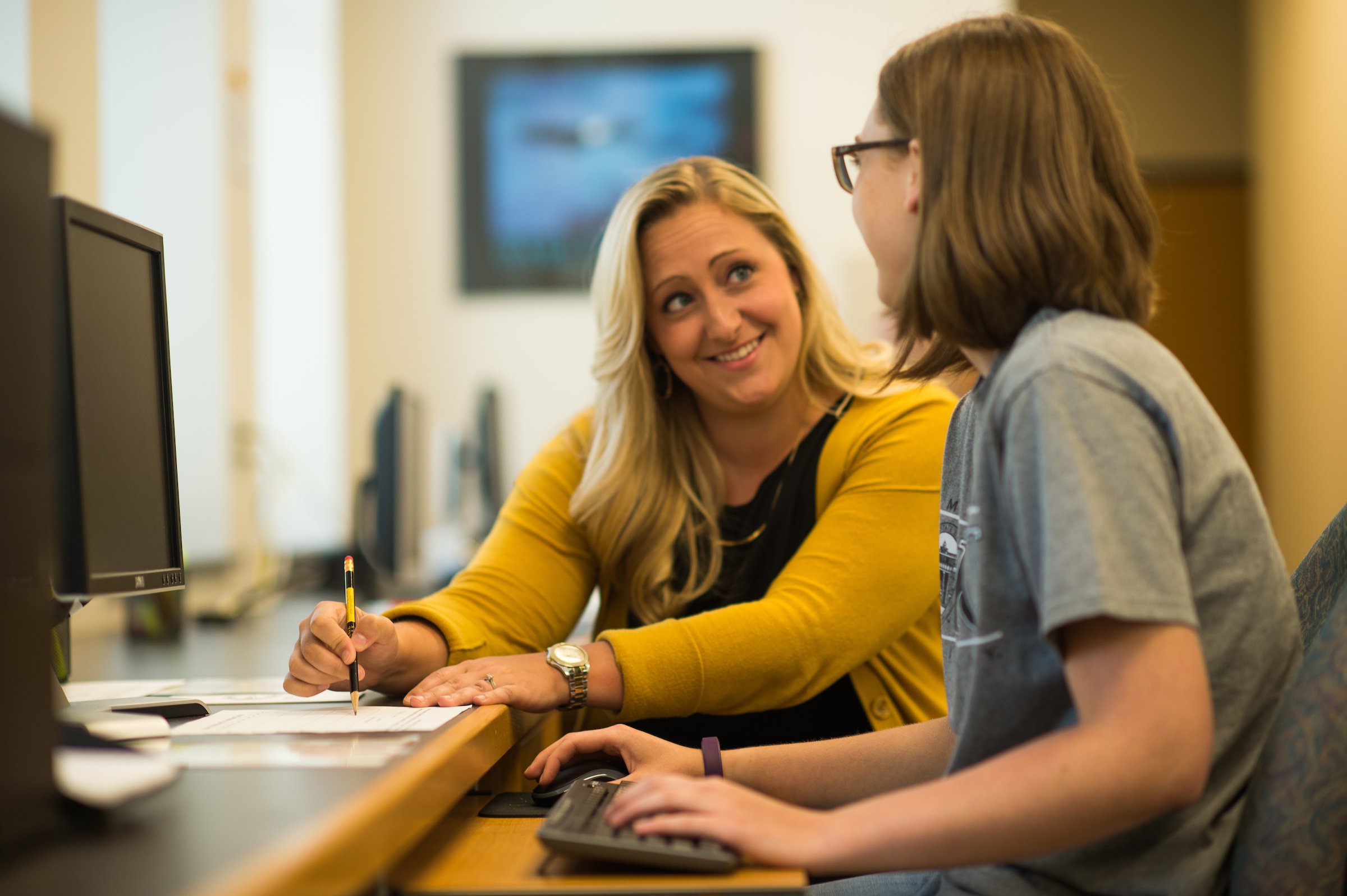 Healthy Hornet
The CampusWell website includes blog posts, information, tips and tricks in your classes and beyond! Here you can learn more about all the dimensions of wellness through campus support offices, digital resources, and events on campus!
Learn More