Counseling Services
All ESU students have access to counseling services
Counseling Portal/Appointment Scheduling
Hours
8 a.m.-5 p.m. Monday-Friday.
Counseling services offers free same day immediate access appointments to students during operating hours.
To learn how to schedule an appointment go to hornet365.com/student-wellness
---
Mental Health resources available to ESU Students:
Counseling Services are provided to ESU students in person or virtually through HIPAA-Compliant Zoom.
All ESU students have been enrolled in the Counseling Center Resource course in Canvas. ESU Students can navigate to the Counseling Center Resource tile on your dashboard in Canvas to access the course. The course connects you to apps to manage stress, ideas for positive coping strategies, and other student resources for emotional support. The Counseling Center resource page also houses our group workshops and hosts groups for Biofeedback, Art Therapy, LGBTQ+ support, and Connection.
Suicide Prevention
If you or someone you know is feeling suicidal or planning to complete suicide.
Stress + Depression questionnaire
Students can take a stress and depression questionnaire and dialogue with a counselor anonymously at
https://emporia.caresforyou.org/
---
Outreach Form
The Counseling Center at ESU offers prevention, education, and informational programs to assist in the mental health maintenance of our students. Please fill out the Outreach Form at least 3 weeks prior to your presentation request and we will accommodate you as determined by staff availability. This form is not for requesting counseling appointments.
Please remember that E-mail is not a secure method of communication. If you have a personal concern, or need to include health information, please call 620-341-5222.
If you're struggling academically
If you find yourself feeling overwhelmed, unsure of what to do next or generally lost we have created a page of links to help you get the answers you need. If you're always procrastinating, not going to class, scared of Canvas – the time is now to reach out. You can get back on track today.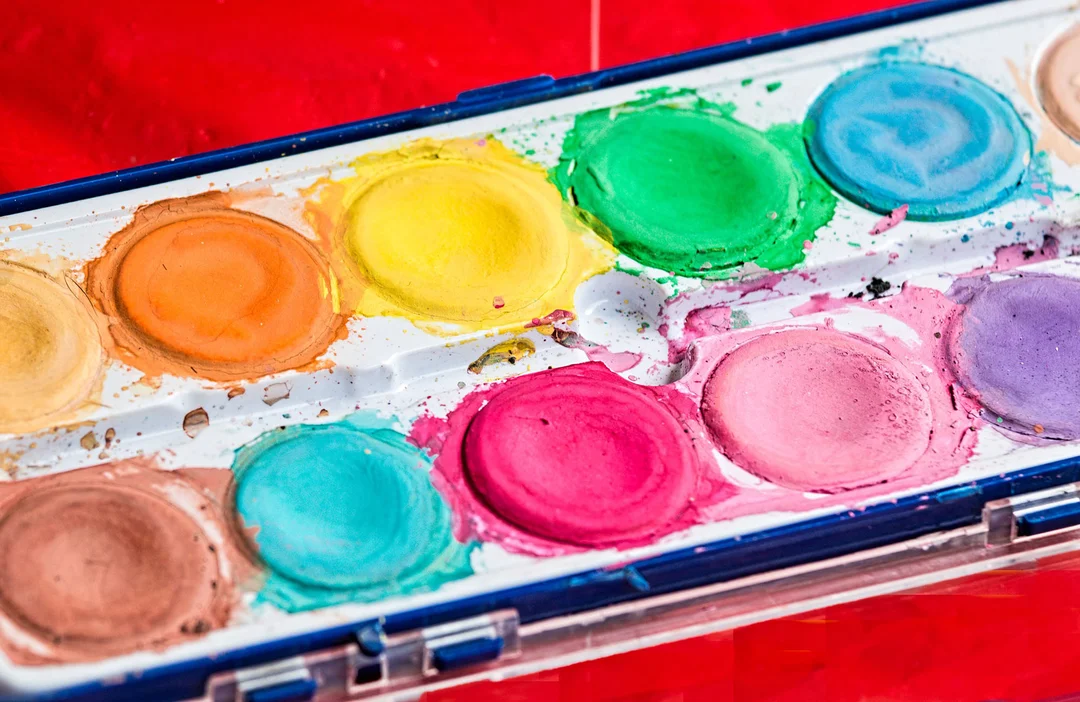 Art + Therapy
Art Therapy uses art materials of all types to explore topics, understand and express emotions, set goals, resolve conflicts, and learn coping strategies.
Frequently Asked Questions
What Is Counseling?

Individual counseling helps you to clarify your concerns, gain insight into yourself and others, and learn ways to most effectively cope and/or resolve problems. During your first meetings, a counselor will be attempting to gain an understanding of you and your concerns. Then together, you will set goals for what you would like to accomplish. As counseling progresses, your goals evolve and change.

How Do I Know If I Need Counseling?

Counseling makes sense when you are having trouble coping with a stressful situation or solving a personal problem. It offers emotional support, new perspectives and help considering possible solutions. So if you are in a lot of distress, feel overwhelmed by a problem, or feel that you keep repeating the same mistakes, then you might consider seeking counseling.

We invite you to explore the College Response online screening for mental health the Stress and Depression Questionnaire. This free screening is available to all ESU students and is taken anonymously. The screening is provided so that you may find out, in a few minutes, whether or not professional consultation would be helpful to you. The screening specifically addresses depression, anxiety, eating disorders and alcohol abuse. Go to the following link for this option:

Specifically, who do you see?

● psychological issues such as depression, anxiety, or eating disorders

● broader personal issues such as self-esteem, communication problems, relationship issues, sexual orientation or family conflict

● crisis situations such as suicidal thoughts, date rape, or the death of someone close.

How can counseling help me?

● feel as if you have no direction in life

● are constantly picking what seems to be the "wrong" friends

● have something you have never told anybody but feel like you should

● study and do your homework but still get unsatisfactory results

● received all A's and B's in high school and now you are in academic probation

● can't decide on a major

● feel stressed out or anxious

● drink heavily or are using drugs

● feel like you can't go on

● think that things always go wrong for you

● feel stressed about being away from home

● eat too much or too little

● have questions about your sexuality

● have difficulty making friends

Are There Fees?

Five sessions per semester are included in ESU student fees. Sessions over the 5 allocated per semester, have a $5 fee that can be sent to student accounts or paid in cash. Some fees may apply for specific services through the ADAP. We do charge a $10 "no show" fee if you miss your scheduled appointment and do not contact us in advance.
Suicide Prevention
If you are feeling suicidal, you are not alone.
Emergency resources:
Campus Police: (620) 341-5337
National Suicide Prevention Hotline: Call or text 988
Crisis Text Line: Text "HOME" to 741741
STRESS + DEPRESSION QUESTIONNAIRE
Students can take a stress and depression questionnaire and dialogue with a counselor anonymously at https://emporia.caresforyou.org/
Calming techniques:
5-4-3-2-1 technique: list 5 things you can see, 4 things you can feel, 3 things you can hear, 2 things you can smell, and 1 thing you can taste.
Breathing techniques: breathe in slowly through your nose for four seconds, hold it for three seconds, and exhale slowly through your mouth for six seconds.
If you know someone who is making a plan to complete suicide:
Take it seriously.
Express your concern for them.
Ask them if they intend to harm themselves.
Repeat back how they are feeling to show you're listening and understand how they are feeling.
Show interest in their concerns and offer support.
When someone tells you they want to complete suicide, always seek support.
Help them find assistance.
Warning signs:
Feeling trapped or in unbearable pain
Feeling of being a burden to others
Increasing the use of alcohol or drugs
Being anxious or agitated; behaving recklessly
Withdrawing/isolating
Extreme mood swings
Changes in sleep patterns/always tired
Appetite changes/fluctuations in weight
Feeling worthless
Past history of suicide
Feelings of abandonment
Overwhelming guilt
Talking/writing about death
Seeking items to complete suicide (firearms, pills, etc.)
---
Emporia State University Counseling Service Crisis Availability
Regular Hours
Student Wellness Counseling Services are available to assist in mental health-related crises. On weekdays between 8 a.m.-5 p.m. contact Emporia State University Counseling Service at (620) 341-5222 to request a meeting with a counselor to discuss urgent situations.
After Hours
Please contact Emporia State University Police and Safety at (620) 341-5337 or 911 for emergencies. You may also contact Crosswinds Counseling and Wellness at 800-279-3645 for after-hours emergencies.