Financial Aid Veterans Educational Services
Emporia State University is a military friendly school
Start here to learn about your military educational benefits
Military Friendly
Emporia State University is a military friendly school who strives to assist military members, veterans, and their dependents in utilizing their education benefits. We provide information on education benefit programs, the application process for obtaining education benefits, and the certification process for using these benefits. We invite you to utilize our website to help you and if you have any questions, please contact us.
Principles of Excellence
President Obama signed Executive Order 13607: Establishing Principles of Excellence for Educational Institutions Serving Service Members, Veterans, Spouses and Other Family Members on April 27, 2012. These principles were developed to strengthen oversight, enforcement, and accountability of education programs, and to ensure our service members, Veterans, and their families have the information they need to make informed decisions concerning their well-earned educational benefits. More information can be found at the Department of Veterans Affairs website.
Residency + Military Credit Information
If you are considered a non-Kansas resident at Emporia State University and are current military, or are a military spouse/dependent, or are a veteran or spouse/dependent of a veteran who separated from active duty, you may be eligible for in-state residency rates. For information regarding residency or to inquire about military credits please contact the Registration Office at 620-341-5211 or reguser@emporia.edu.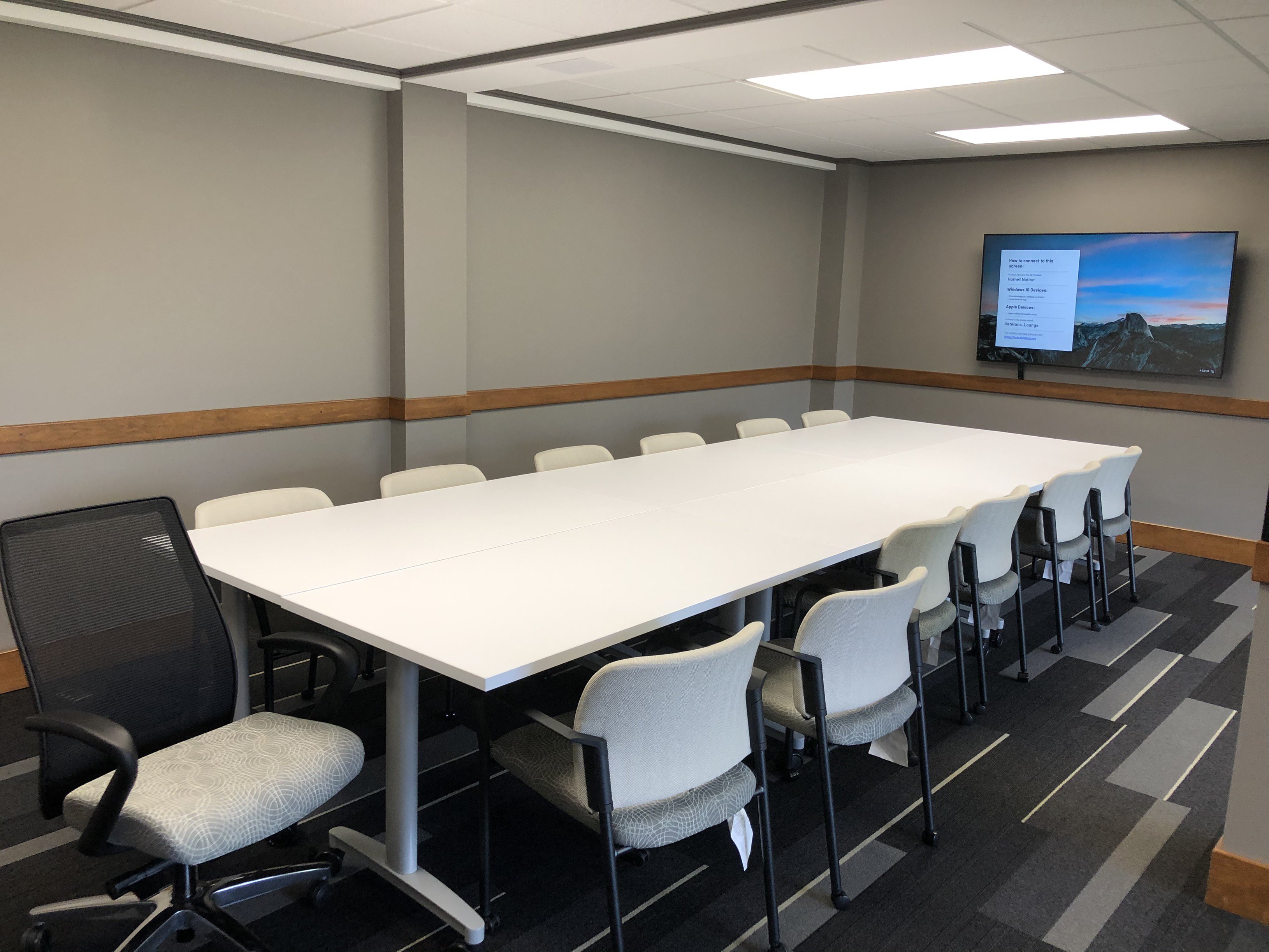 Student Veteran Center
Thanks to our generous donors, ESU was able to create a new space to serve military veterans by creating a Student Veteran Center on the fourth floor of Morse South. The center will provide veteran students with a space to study and learn along with connecting and assisting other student veterans and overlooks the beautiful Wooster Lake.
Student Veteran Center
Student Information
New or Transfer Eligible Veteran Students

Continuing and Returning GI Bill ESU Students

Verify Attendance to the VA

Military Tuition Assistance

COVID-19 FAQs from the Department of Veterans Affairs

FAFSA
Education and training benefits
You may be eligible for several types of VA education and training benefits, but there are many things to consider before you apply for a GI Bill program. Your decision to apply for a certain education benefit could impact your eligibility for other benefits. Here are a few factors to keep in mind:
If you're eligible for more than one education benefit, such as Chapter 33 Post-9/11 and the Montgomery GI Bill, you must choose which benefit to receive, a decision that may be final and cannot be changed.
Once you elect to utilize the Chapter 33 Post 9/11 Education Benefit program and your application with the Department of Veterans Affairs has been approved, this decision is final, and requires you to give up any additional education benefits for which you might also be eligible.
Please note that eligibility for benefits is not determined by Emporia State University Veterans Services, but by the Department of Veterans Affairs Regional Office. In order to determine eligibility, a service member, veteran, or dependent should complete the Application for Benefits. To apply for benefits online, please use the Department of Veterans Affairs VONAPP site.
Veteran Benefit Opportunities
Chapter 30 -- Montgomery G.I. Bill (Active Duty)

Chapter 31 -- Vocational Rehabilitation and Employment (VRE)

Chapter 32 -- Veterans Educational Assistance Program

Chapter 33 -- Post 9/11

Yellow Ribbon Program

Chapter 35 -- Survivors & Dependents Assistance

Chapter 1606 -- Montgomery G.I. Bill (Selected Reserve)

Chapter 1607 – Reserve Educational Assistance Program (REAP)

State of Kansas Military Service Scholarship

State of Kansas National Guard Educational Assistance