Financial Aid Veterans Educational Services
Emporia State University is a military friendly school
Military Friendly
Emporia State University is a military friendly school who strives to assist military members, veterans, and their dependents in utilizing their education benefits. We provide information on education benefit programs, the application process for obtaining education benefits, and the certification process for using these benefits. We invite you to utilize our website to help you and if you have any questions, please contact us.
Principles of Excellence
President Obama signed Executive Order 13607: Establishing Principles of Excellence for Educational Institutions Serving Service Members, Veterans, Spouses and Other Family Members on April 27, 2012. These principles were developed to strengthen oversight, enforcement, and accountability of education programs, and to ensure our service members, Veterans, and their families have the information they need to make informed decisions concerning their well-earned educational benefits. More information can be found at the Department of Veterans Affairs website.
Residency + Military Credit Information
If you are considered a non-Kansas resident at Emporia State University and are current military, or are a military spouse/dependent, or are a veteran or spouse/dependent of a veteran who separated from active duty, you may be eligible for in-state residency rates. For information regarding residency or to inquire about military credits please contact the Registration Office at 620-341-5211 or reguser@emporia.edu.
Veterans Guide to ESU
Download the Veterans Guide to ESU.pdf for helpful information on attending as a veteran.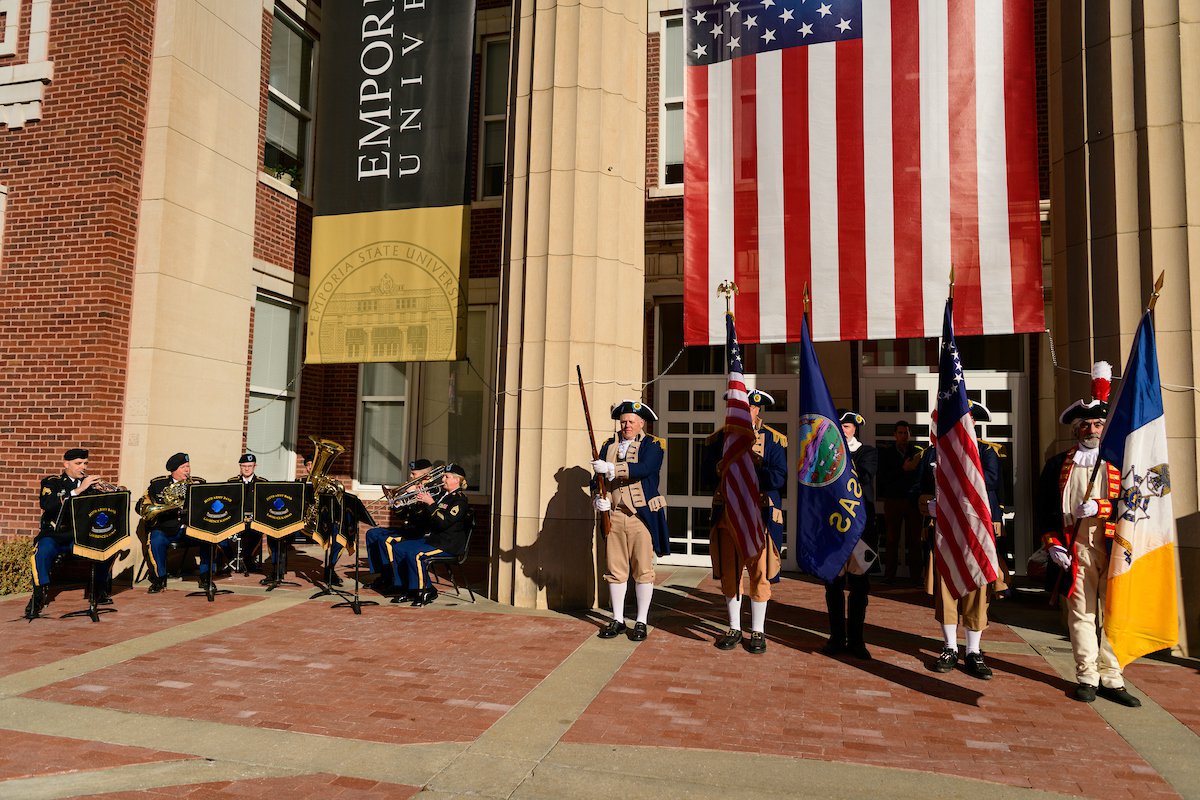 Contact Veterans Services
View contact information for Veterans Services and in the Emporia community.
Contact page