School of Humanities + Social Sciences
English, Modern Languages, Communication, Social Sciences, Sociology, Criminology, Intensive English program
School of Humanities + Social Sciences
Emporia State University's School of Humanities and Social Sciences offers you the opportunity to dive deep into topics that interest you most, while gaining skills in communicating, problem solving, research and more.
Programs in communication, language, social science, and criminology will prepare you for careers in a number of fields with experiences in and out of the classroom that build your resume and help you develop skills to start your career or go on to further study.
Undergraduate Programs
Discover undergraduate majors and programs within the School of Humanities + Social Sciences.
---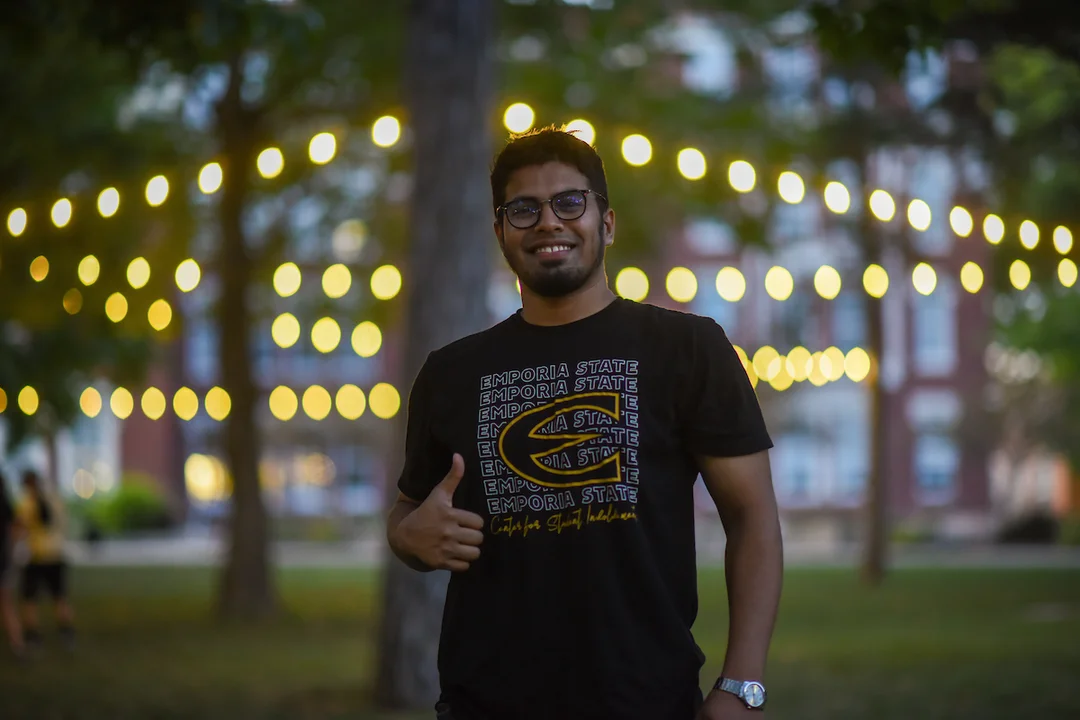 Schedule a Campus Visit
We look forward to meeting you! Schedule your campus visit today.
Visit Emporia State
---
Explore the School of Humanities + Social Sciences
Featured Programs
Learn more about some of our featured programs.
Applied Sociology
Master of Arts
Emporia State University's Applied Sociology MA program is designed to help students understand how to produce positive change through active intervention. Students are trained in practical skills of research methods, grant proposal writing, program evaluation, effective interpersonal relations, and decision making. Two tracks are available in community leadership and criminal justice.
Communication, Emerging Technology and Society
Bachelor of Science, Concentration
Students focus on the now, the emerging and the upcoming so that they can be prepared for what's next. This concentration will take a deep dive into topics in communication and technology, including ethics, user experience, innovation and collaboration.
Child Maltreatment and Family Violence
Bachelor of Science, Concentration
The concentration in Child Maltreatment and Family Violence is recommended for students interested in expanding their knowledge and education in the area of child abuse and domestic violence, and training and field experience in serving this population.
Admissions + Scholarships
Discover the admissions process for the School of Humanities and Socials Sciences and scholarships available to our students.
Graduate admission application
---
If you're ready to advance your degree as a graduate student, head to the Graduate Admissions page.
---