School of Business + Technology
What's your hustle?
Emporia State University School of Business + Technology
As a student at ESU you will begin building your resume right away with hands-on learning experiences, the Emporia Entrepreneurship Challenge, alumni networking opportunities, internships and access to research opportunities + mentorships with some of the brightest faculty in the region. The education and experiences afforded to Hornets make our grads very desirable to employers.
Don't just take our word for it, look at the numbers. 97% of grads found jobs or were accepted into advanced studies programs within six months of graduation.
AACSB-accredited, a Distinction Held By 5% Worldwide
5%
ESU Won 12 Top 10 Awards at Phi Beta Lambda Nationals
Top 10
Scholarship dollars Awarded to Emporia State BizHornets
$840,000
Accounting Graduates Career Outcomes
100%
Computer Science Graduates Career Outcomes
100%
Business Management Graduates Career Outcomes
100%
Explore the School of Business + Technology
Featured programs
Accounting - Online
Bachelor of Science in Business
Accounting majors are great at numbers, are always in demand and have versatile career options including management, corporate finance, consulting, small business owner, public accountant.
Human Resource Management
Business Administration, Concentration
Develops further insights into human resources functions and outside influences on modern business such as economic, social, and legal issues. Students may obtain a more strategic understanding of workforce planning and development, training, compensations and benefits, global human resource management, employee health and safety, and labor law.
Financial Services
Business Administration, Concentration
Provides students with the opportunity to have some breadth in business but concentrating on financial services. For students interested in advancing your current career in financial services or in working at a management level with a financial focus.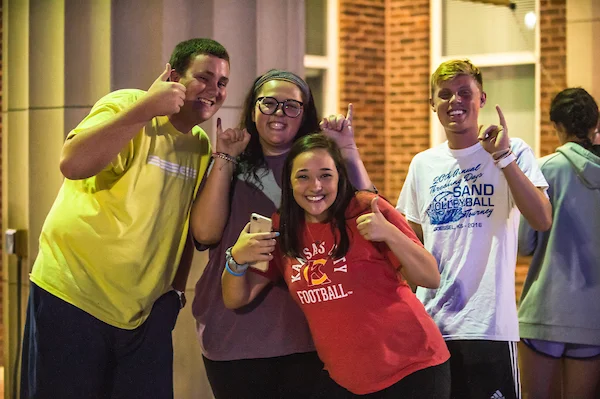 Schedule a Campus Visit
Schedule your campus visit today. We look forward to meeting you!
Visit Emporia State
Admissions + Scholarships
Undergraduates may apply for admission to the School of Business + Technology after meeting certain criteria. Students are also eligible for scholarships expressly for business majors.

Follow us on social media
Stay up to date with the latest news out of The School Of Business + Technology.