Emporia State University Disc Golf Team
Emporia State University knows disc golf
Emporia State University Disc Golf Team
Emporia State University, with support from the City of Emporia and Dynamic Discs, is launching a new competitive disc golf program under the ESU Intercollegiate Athletics umbrella beginning fall 2022.
ESU is located in the Disc Golf Capital of the World and home to Dynamic Discs and the Dynamic Discs Open. Emporia features 13 disc golf courses located throughout the city — one right on campus and many just a few miles from ESU.
Students participating in the competitive team will train under the direction of the ESU Disc Golf coach and compete in local, regional and national competitions.
Scholarships are available based on athletic aptitude determined by the coach and gear will be provided to student athletes with support from Dynamic Discs.
So many disc golf options
Hornet Hills
Located in Wilson Park on campus, is a 9-hole disc golf course for students to use.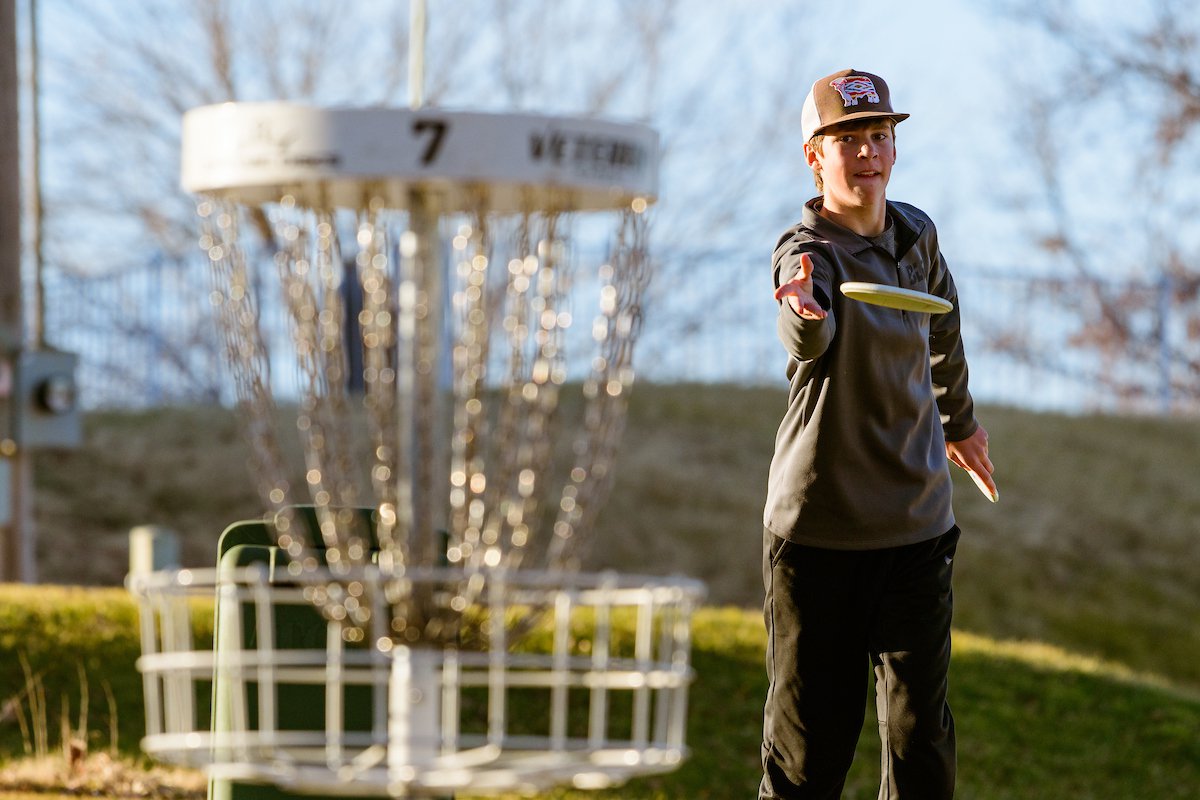 More information coming soon!
Stay tuned for updated information regarding the competitive team and the exciting announcement of the ESU Disc Golf coach. To inquire about Emporia State University and ESU Disc Golf, contact discgolf@emporia.edu.
Why ESU
ESU has a 95% career outcomes rate (4-year average). That means 95% of graduates either are employed or pursuing graduate degrees within six months of graduation.
ESU has 200+ academic programs to make your dream a reality.
As a student at ESU, you'll have hands-on, high-impact experiences including internship opportunities to make your resume stand out.
ESU has the lowest average student debt of all public universities in Kansas.