Emporia State University Disc Golf Team
Emporia State University knows disc golf
Emporia State University Disc Golf
Located in the Disc Golf Capital of the World and home to Dynamic Discs and the Dynamic Discs Open, Emporia features 13 disc golf courses located throughout the city—including two champion-level courses.
With a course right on the Emporia State University campus, plus three options for involvement in disc golf at ESU, you have tons of ways to get in the game.
Our nationally ranked ESU Disc Golf team, coached by World Champion Eric McCabe, competes in local, regional and national competitions. Scholarships for student-athletes are available based on athletic aptitude determined by coach McCabe and team members get gear provided with support from Dynamic Discs.
Beyond the team, you can take part in the ESU Disc Golf Club to practice skills and meet other players, or have friendly competition in the Emporia State Disc Golf Intramural League.
Disc Golf Team
Compete for coach Eric McCabe, 2010 PDGA World Champion, on ESU's brand-new Disc Golf Team.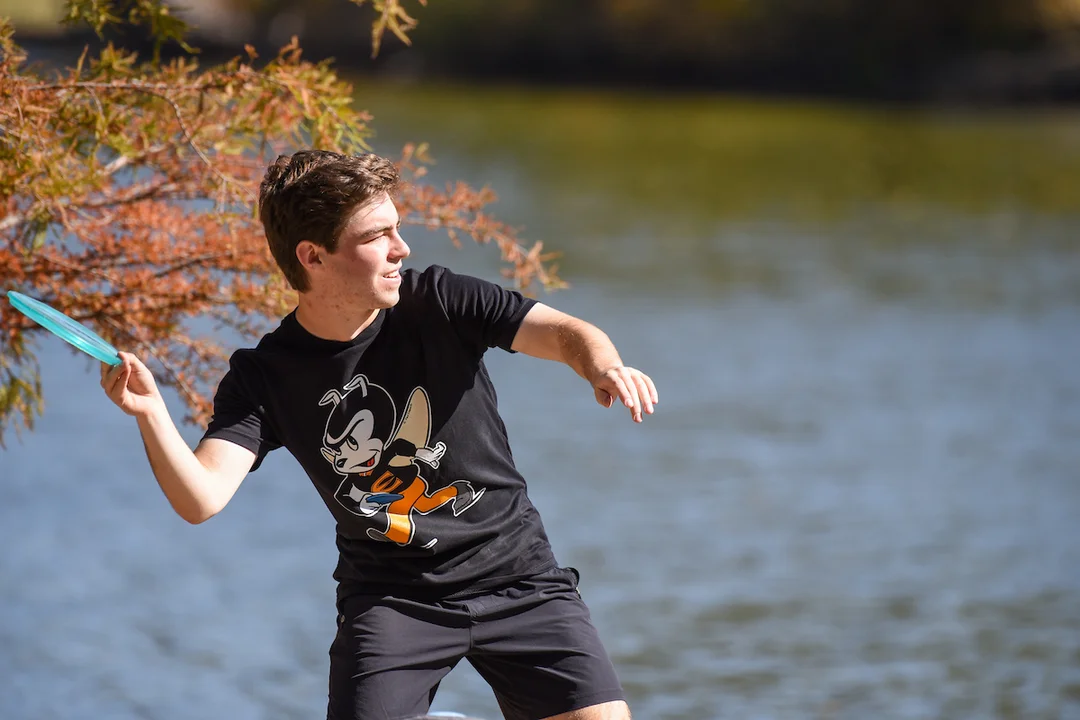 Request more information
To inquire about Emporia State University and ESU Disc Golf, contact discgolf@emporia.edu.
Why ESU
Emporia State University has a 95% career outcomes rate (4-year average). That means 95% of graduates are employed in their field or pursuing graduate degrees within six months of graduation.
Hornets get the academic and student experiences, skills and attention that big schools can't offer.
As a student at Emporia State University, you'll get hands-on, real-world opportunities to make your resume stand out.
Emporia State has flat-rate tuition and millions of dollars in scholarships are awarded each year.