Emporia State University Cheer
Show your Hornet Spirit!
Cheerleading at Emporia State University
The Emporia State University Cheerleading Squad promotes school spirit at Emporia State and cultivates a sense of Hornet Pride, community and support for our ESU Hornets.
As a member of ESU Cheer, you'll have the opportunity to build lifelong friendships, test your athletic ability, travel throughout the region and be the face of Emporia State University school spirit. Not to mention, members receive a $500 stipend!
ESU Cheer is under the direction of Jennifer Woodworth. For questions about ESU Cheer, contact Jennifer at jwoodwor@emporia.edu.
---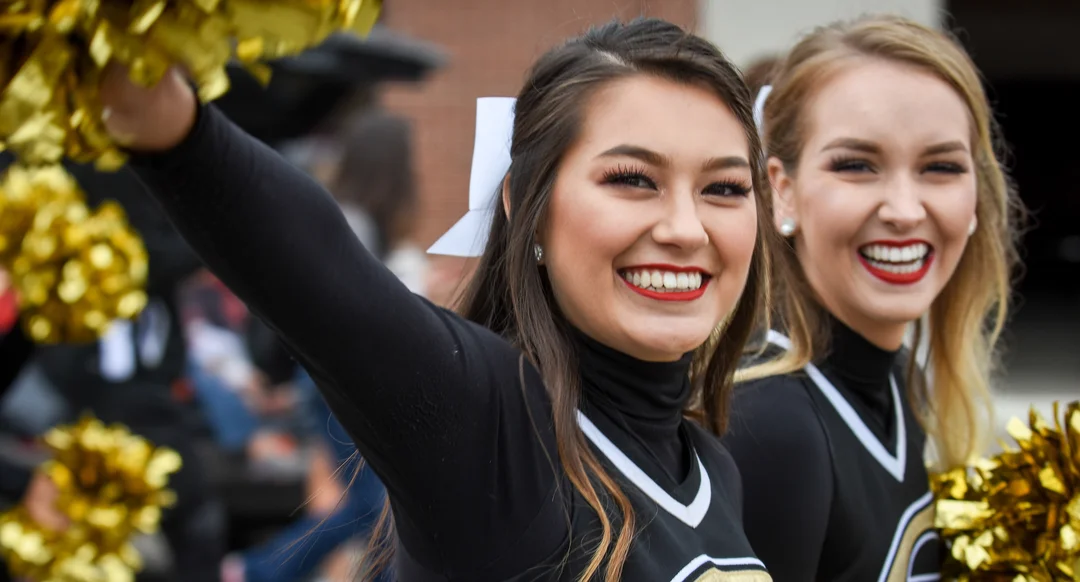 ---
WHY ESU
Emporia State University has a 95% career outcomes rate (4-year average). That means 95% of graduates are employed in their field or pursuing graduate degrees within six months of graduation.
Hornets get the academic and student experiences, skills and attention that big schools can't offer.
As a student at Emporia State University, you'll get hands-on, real-world opportunities to make your resume stand out.
Emporia State has flat-rate tuition and millions of dollars in scholarships are awarded each year.