Two Kansas educators are among the more than 500 nationwide this year who achieved the highest professional credential they can earn — they attained first-time certification from the National Board for Professional Teaching Standards in 2016.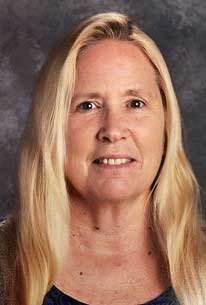 National board certification is recognized nationwide as a model for identifying accomplished teaching practice. Teachers were notified in late November if they achieved the certification they worked for during the 2015-16 school year.
Newly certified teachers are Deborah Abernathy, from USD 233 Olathe, and Arthur Ballos, from USD 259 Wichita.
"This process of board certification is similar to how a doctor becomes certified in a special area," said Alvin Peters, director of Emporia State University's program which assists teachers working toward national certification. "This is voluntary – no state, school district, or program is demanding them to go through this process."
There are 25 certificate areas educators can work for — ranging in content from art to career and technical education to world languages — and available at different grade levels including early childhood, middle childhood, early adolescence, and young adulthood.
Abernathy, a math teacher at Olathe South High School, gained her certification mathematics/adolescence and young adulthood.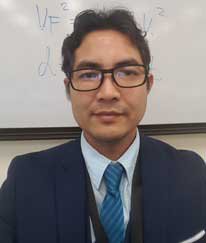 Ballos, a physics teacher at East High School, achieved his certification in science/adolescence and young adulthood.
While state licensing systems set the basic requirements to teach in each state, National Board Certified Teachers have demonstrated advanced teaching knowledge, skills and practices. National certification takes from one to three years to complete.
The process is often misunderstood to mean a teacher passed a test or was nominated for the award. Peters adds, "National Board certification is a different kind of honor. Teachers must submit extensive documentation of their instruction, including videos of their students at work in the classroom."
The accomplishment of national board certification benefits the teachers, the schools they work in, and studies have shown NBCTs improve student learning.
Kansas currently has a total of 408 national board certified teachers. To date, more than 112,000 teachers in the United States are NBCTs. More information about ESU's program can be found at www.emporia.edu/teach/great-plains/.
Is your teacher board certified?
They are among the best teachers in the profession, undergoing a rigorous process taking at least one year.
They are told to expect a 400-hour time commitment, and less than half will achieve certification on their first try. 
NBCTs represent less than one percent of all educators in Kansas. The voluntary process is the equivalent of national board certification for physicians and other health professions.
Some 408 teachers in Kansas are NBCTs, with many teaching in larger school districts.
School district and total number of NBCTs:
Blue Valley - 85
Olathe - 48
Wichita - 40
Manhattan-Ogden - 27
To see a list of NBCTs, go to www.nbpts.org/nbct-search.