Office of Institutional Effectiveness Assessment Plans
Assessment Plans
"We're serious about learning!"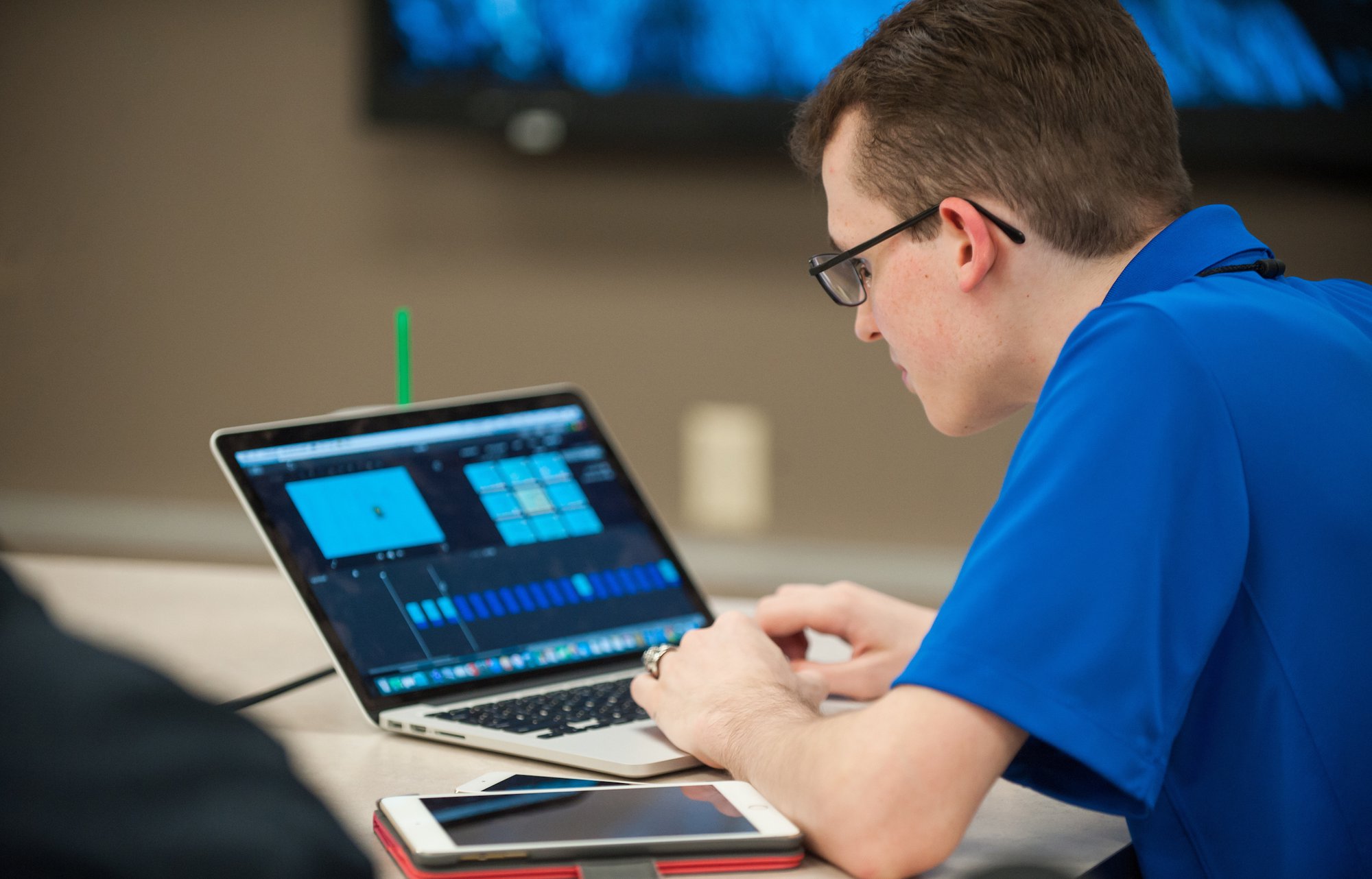 Assessment Plans are integrated throughout University Operations
The Student Learning Improvement Plan.pdf serves as the guidebook and institutional perspective informing the ways that Emporia State University implements institution-wide assessment practices. The Adaptive University Strategic Plan.pdf consists of five goals with twenty-five supporting objectives and represents a ten-year timeline ranging from July 1, 2015, through June 30, 2025. In 2017, the Diversity, Equity, and Inclusion Plan was integrated into the strategic plan. The plan also incorporates the Kansas Board of Regents Building a Future Strategic Plan.pdf and the ESU Campus Master Plan.pdf. Plan accountability is structured through the three functional tiers of the institution (Academic Affairs, Student Affairs, and Administration and Finance). In addition, The ESU Foundation serves a vital role in supporting the institution in fulfilling its mission and strategic plan as philanthropic efforts provide crucial financial support. The plan is operationalized through objective strategies and measured by performance indicators illustrated and reported through the Campus Labs platform. Strategic plan accomplishments are updated three times a year with an annual report shared electronically. Key performance indicators.pdf are also compiled on a monthly basis and are shared electronically as well. Metrics representing Student Outcomes are compiled by the Office of Institutional Effectiveness and reported to external entities.
Assessment is used as a tool to measure strategic plan goal achievement. Broad conceptual plan goals are succinctly defined by each operational unit and assessed related to the quality and effectiveness of the student learning experience, student services and support, and the learning environment. Assessment strategies are designed and implemented based upon the function of the unit owning the goal and the level within the organization where the goal is operationalized. Assessment outcomes are used to confirm institutional effectiveness, inform decision-making, and to verify strategic planning successes and mission fulfillment. Mission fulfillment is substantiated through the measurement of and accountability for goal achievement.
Assessment informs decision-making at all operational levels. In Academic Affairs there are five colleges/schools and six supporting units. The colleges/schools are The College of Liberal Arts and Sciences, The School of Business, The Teachers College, The School of Library and Information Management, and the Honors College. The units are Academic Success, Admissions, Graduate Studies and Distance Education, Information Technologies, Institutional Effectiveness, and University Libraries and Archives. Student Affairs includes operational units (International Education, Center for Student Involvement, Office of Diversity and Inclusion, and TRIO), auxiliaries (Memorial Union, Residential Life, Student Wellness, and Recreation Services), and support units (Financial Aid, Registration, Career Services, Veterans Services, Emergency Management, and Police and Safety) which all contribute to co-curricular learning and student success. This multiple-faceted consortium of professionals is tasked with measuring student learning outcomes and assessing the quality of complex support systems, where quality customer service is a key success ingredient. Administration and Finance provides the fiscal accountability and operational structures required for ensuring that university functions are appropriate, adequate, and continuous. Human Resources, University Facilities, and the Budget Office are vital providers in an effective integrative learning environment. All administration and finance units employ assessment strategies and practices to gather data to inform decisions that directly affect the student learning experience and the institution's learning environments.
Academic Affairs integrates institution-wide assessment into its operations with the Student Learning Improvement Plan (SLIP). The SLIP is designed to provide academic units with an electronic interface and evidence repository to plan, implement, capture data, upload evidence files, and report assessment activities measuring the quality of student learning. The SLIP includes assessment at the department and degree program levels. Program level SLIPs are also used for the Honors College, the General Education Program, and the Intensive English Program. The Student Learning Assessment Council (SLAC) is the governance group charged with facilitating the SLIP. This group consists of both academic and student affairs appointments and meets monthly while reporting to the Provost and Vice President for Academic Affairs. In addition to the leadership provided by the SLAC, other shared governance committees (Council on Teacher Education, General Education Council, and CAEP Committee) are charged with ensuring coordinated assessment activities meet accountability standards for specialized accreditation and state and federal requirements.
The Student Learning Assessment Council.pdf (SLAC) in collaborative leadership with the Assistant Provost for Institutional Effectiveness is charged with articulating the student learning improvement plan while building assessment capacity and best practices within the campus community. The SLAC membership structure enables leaders from both Academic and Student Affairs divisions to work collaboratively in assessing all student learning experiences. The Council shares responsibilities for keeping the campus community informed of assessment best practices, and both internal and external accountability requirements. The Council provides the leadership to implement the student learning improvement plan for each representative campus entity. The Council also promotes an institution-wide culture of assessing student learning and makes assessment plan change recommendations to the Provost and Vice President for Academic Affairs.
Student Affairs embraces the Kansas Leadership Center's competencies and principles in its strategic planning and development of student learning experiences dedicated to the common good. The Division of Student Affairs Learning and Assessment model is a Thematic Based Assessment Plan matching up student learning outcomes with learning experiences. Assessment data are used to confirm and inform co-curricular learning experiences and programming. Student learning experiences include participation in high impact practices such as study abroad, service learning, volunteerism, student government and student organizations. These cross-curricular experiences often contain an academic research-based experience as well. Assessing the effectiveness of Student Affairs support services is dependent on the unit's purpose. These service entities use surveys and other techniques to gather information from students, faculty, and staff on program and service quality.
Non-Instructional Program Review is the mechanism used to formally assess the effectiveness and efficiencies of the operations that support the student learning environment. These operational units support the student learning experience in a variety of ways and all have key roles in students' overall success. These units include University Facilities, Police and Safety, Information Technologies, Registration, Financial Aid, Scholarships, and Veterans Services, Student Wellness, Recreation Services, Human Resources, Accounting and Budgeting, and the Center for Student Involvement. Operational unit leaders complete the Non-Instructional Program Review Template.pdf for their respective units based upon a 5-Year Assessment Reporting Cycle. The coordination of these processes is organized and evidenced in the Campus Labs Planning module. This form of program review identifies the unit level mission specific initiatives and resources dedicated in support of student success. It includes an overview of the current strategies, personnel, fiscal and physical resources, and an evaluation of how the unit is meeting its mission. The non-instructional program review also provides information used for future planning and resource allocations.