TRIO Talent Search
The program assists students in preparing for college
Talent Search
Talent Search is a federally-funded college access program hosted by Emporia State University. Through early intervention, the program is designed to encourage participants to remain in school and helps them to prepare for and pursue a variety of post-secondary educational options. Talent Search assists 6th-12th grade students in the Emporia, Leavenworth and Atchison areas. Adults who have the desire to continue their education are also welcome.
Talent Search Offers
Monthly workshops on academic skills, postsecondary education options and requirements, career and self-exploration, and financial literacy
Assistance in completing college admission applications and financial aid forms
Assistance in preparing for college entrance examinations (ACT preparation)
Tutoring services and referrals
College campus visits
Academic advising and assistance in course planning and selection
Guidance on secondary school re-entry or alternative education programs
Cultural excursions and experiences
Who is eligible
Students in grades 6th-12th who are potential first-generation college students and/or meet federal low-income guidelines
Students who are in alternative high schools or GED programs
Adults who would like to pursue a post-secondary education (including those who have dropped out of prior post-secondary educational settings)
Participants must be U.S. citizens or permanent residents
Join TRIO Talent Search
We can be reached at (620) 341-6230 or by fax 620-341-5887 or talk to your school guidance counselor.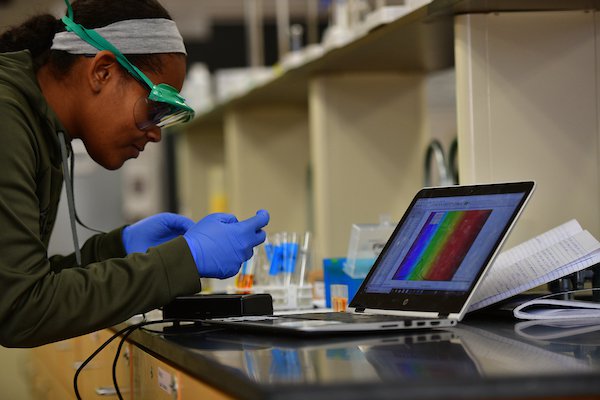 Student Resources
Kansas Public Universities
Applications
Funding
Talent Search is funded by a grant from the U.S. Department of Education. Applicants will be selected for program participation in compliance with the provisions of section 427 of the U.S. Department of Education's General Education Provisions Act (GEPA). Accordingly, access and participation will not be denied to applicants based on gender, race, national origin, color, disability or age.