TRIO McNair Scholars Program
Encouraging students in their pursuit of a doctoral degree
McNair Scholars Program
TRIO McNair Scholars Program encourages and assists eligible undergraduate students in their pursuit of a doctoral degree.
McNair Scholars Program offers
Faculty-mentored research experiences to develop and refine research skills and understand the rigors and culture of the discipline.
Access to scholarly activities that increase the rigor of their undergraduate experience and enhance graduate school credentials.
Opportunities to present at academic and research conferences to network and develop professional presentation skills.
Visits to graduate schools identify potential graduate programs.
Assistance with the graduate school preparation and application process.
To qualify for the McNair Scholars Program
Be a first-generation student (neither parent completed a bachelor's degree or, if you only lived with and received support from one parent, that parent did not complete a bachelor's degree) AND meet federal income guidelines
Or be a member of a group that is underrepresented in graduate education as determined by the US Department of Education
AND
Be a US Citizen or permanent resident
Be at least a sophomore with 45+ credit hours
Have a desire to pursue a research doctorate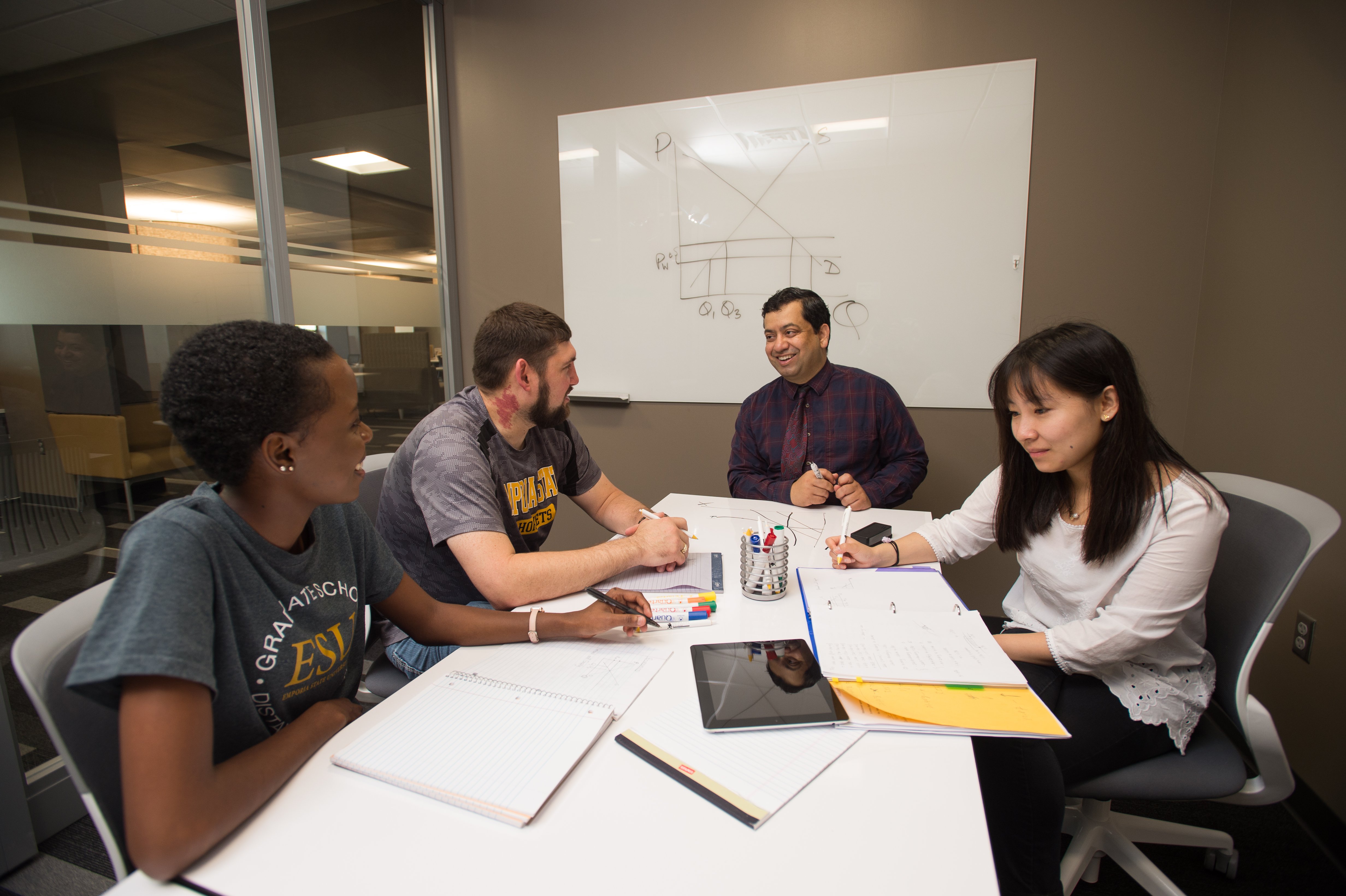 Interest survey
If you're interested in joining the McNair Scholars Program, fill out the Interest survey.
Contact us
We can be reached at 620-341-5097 or triomcnair@emporia.edu or by fax 620-341-5887.
Funding
McNair is funded by a grant from the U.S. Department of Education. Applicants will be selected for program participation in compliance with provisions of Section 427 of the U.S. Department of Education's General Education Provisions Act (GEPA). Accordingly, access and participation will not be denied to applicants based on their gender, race, national origin, color, disability, or age.