New Students
Information about enrolling, orientation + other helpful resources for new Hornets
We are so excited to welcome you as an ESU student! Get ready for one of the greatest experiences of your lifetime. We know you have what it takes to follow your dreams. Whether your goal is stay close to home or across the globe, you can do more than you ever imagined.
ESU faculty and staff are here for you every step of the way. This page is full of resources that will be helpful to you as a new student.
Admitted Student Webinar
If you've just recently been admitted, watchthis webinar to learn about your next steps!
Parents + Guardians
Visit the next steps page and the supporting your student's success page for helpful information including tips for paying for college, financial aid, housing, scholarships and applying for FAFSA, the Stinger Success Program, counseling services and more.
TradPlus (Non-traditional students)
We know you may face different challenges as a TradPlus student. That is why we have TradPlus & Veteran Student Services embedded across departments of the university. We want you to know that you are not alone in your journey. Visit our TradPlus resources page for information on programs available to you and our orientation page.
Start here!
Enrollment, housing, financial aid, Student Advising Center + textbooks

Everyone should complete the FAFSA! If you haven't done so, you should apply for federal financial aid at fafsa.gov.
Financial aid can be complicated. But, our staff will make navigating the FAFSA, loans, work study and scholarships easy! Contact them today!
Take the time to get your student account set up so you can easily pay bills and set up payment options. You'll also find important dates and deadlines.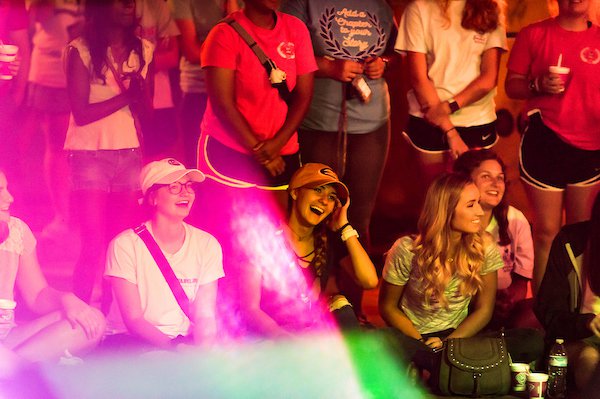 Student Life @ ESU
You're gonna love it! With more than 100 student organizations on campus and the Center for Student Involvement, you won't be bored at ESU. Getting engaged on campus is just as important for your resume as the degree you earn.
Visit student life page
Health + Academic Resources
Student Accessibility and Support Services
SASS ensure students with documented disabilities have equal access to all the programs and services of Emporia State University.
---
Tutoring
ACES + the Writing Center offer class tutoring and writing help. You don't have to struggle through those biology notes or agonize over that writing project on your own!
William Allen White Library
WAW library is more than just bookshelves. Find all the resources you need here, from digital articles to laptops for checkout to, yes, actual books to flip through.