About the Foundation
The Emporia State University Foundation was established in 1952
About the Emporia State Foundation
The Emporia State University Foundation was established in 1952 as an independent, nonprofit corporation that exists to support Emporia State University.
The Foundation team raises, receives, manages, invests, distributes and stewards private resources in support of the university's mission in the areas of teaching, research, public service, and scholarship.
Our team works with individuals, corporations and foundations that believe charitable giving can change individual lives, our region, and our world. We match donors' interests with a wide variety of programs and initiatives facilitated by Emporia State.
As a separate legal entity from Emporia State, the ESU Foundation is governed by Foundation Trustees. An elected Board of Directors has fiduciary responsibility over the Foundation's assets. Each year our financial position is reviewed by an independent audit firm and we provide detailed reports to all donors who have established a segregated fund at ESU Foundation.
View the past years of audited financial reports in PDF format.
OUR VISION
Inspiring philanthropy to change lives at Emporia State University.
OUR MISSION
Raising and managing philanthropic resources to advance the mission of Emporia State University.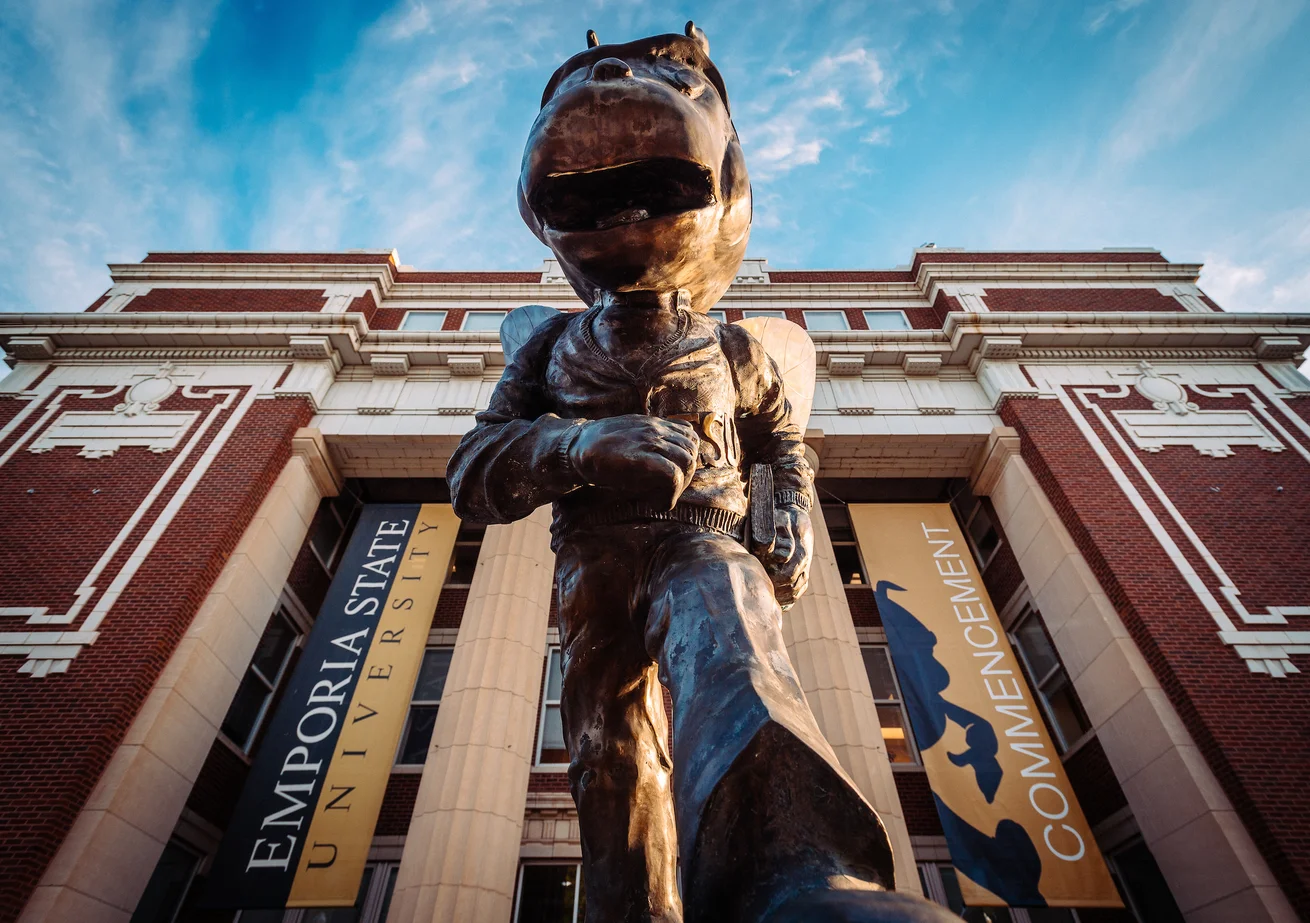 test
Our Values

Partnering with the Emporia State University community, we embrace the university's values of excellence, respect, responsibility and service, and further define our philanthropic purpose with these action-oriented values: Visionary, Inspirational, Adaptive, Trustworthy, Grateful, and Relational.

Read about the goals of the Strategic Plan.
Explore More
Foundation Team
Meet the Foundation team who are ready to help you.
Call Center
Visit the Call Center page to meet our student gift officers.
Board of Trustees
Emporia State University Foundation Trustees support the mission of ESU.