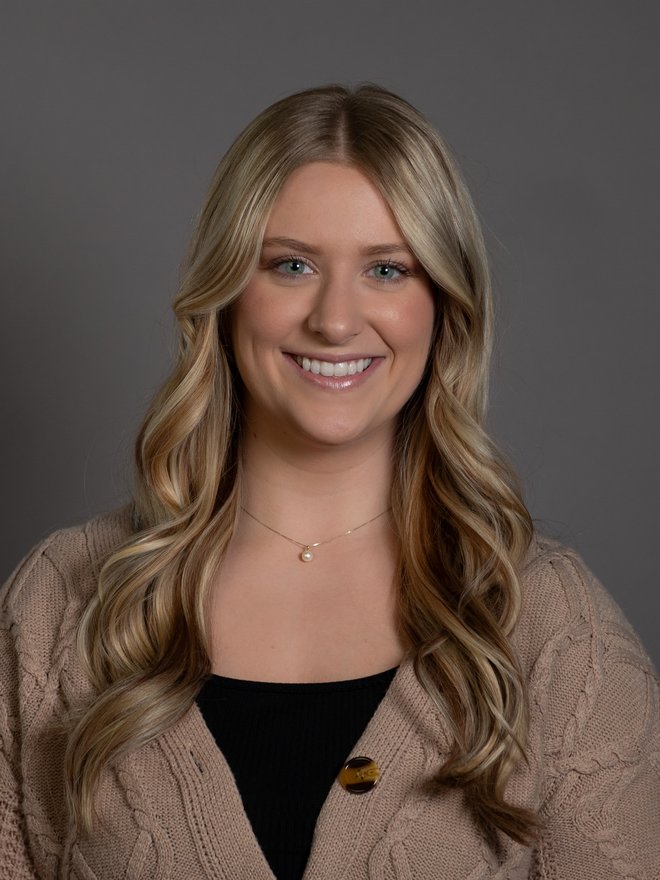 Emily Elbert
Assistant Director of Data Management of Admissions
Campus Box 4034
Building Memorial Union
Room 105
Work cell
620-794-9727
Book an appointment
Hometown
Americus, Kansas
Education
Bachelor of Science (B.S.) in Biology from Emporia State University
Favorite spot on campus
My favorite spot on campus is the fountain in Kellogg Circle because you can overlook the beauty of ESU, and, in the opposite direction, there is Commercial Street, where the best local restaurants and shops reside.
Favorite thing about ESU
My favorite thing about ESU is the inviting community feeling that brings all of ESU and the city of Emporia together.
Favorite thing about City of Emporia
I love that Emporia is a community that continues to grow and show the world that a small town can be known by being home to some of the largest events in the nation.
Advice for future Hornets
Success in life is achieved by perseverance and determination.
Fun fact
My grandfather was named after the Emporia State mascot, Corky.