Commencement
Congratulations on your achievements, Hornets!
Emporia State University Commencement Information
We are excited to celebrate the success of the December 2023 graduates with the commencement ceremonies!
PhD, EdS and Master's students will be recognized at 6 p.m. Friday, December 15, 2023.
Undergraduate students will be recognized at 9:30 a.m. Saturday, December 16, 2023.
Both ceremonies will be held at White Auditorium, 111 E. Sixth Ave.
Live stream links
View the Winter 2023 Commencement Program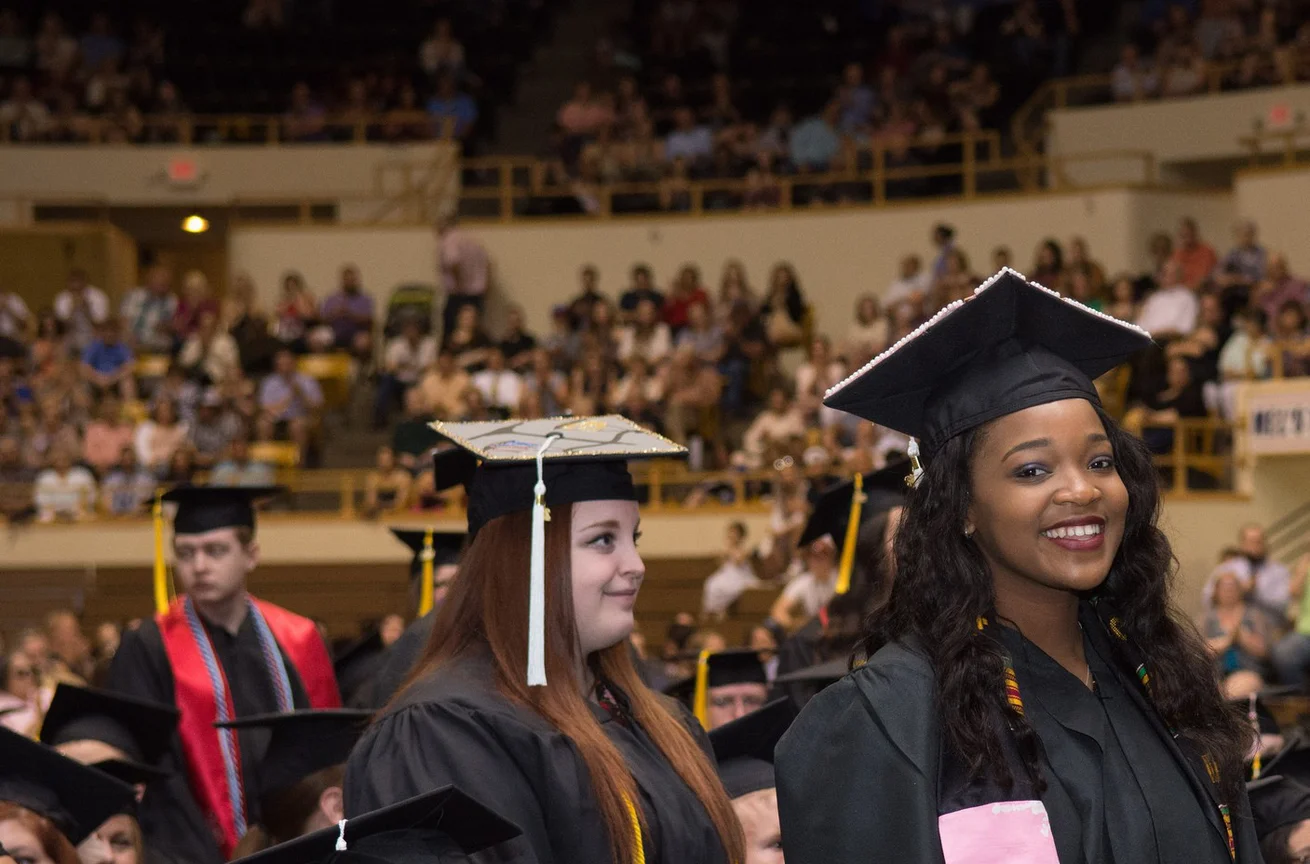 Graduating Students information
Information you need to know as a student graduating from Emporia State.
Graduating Students Information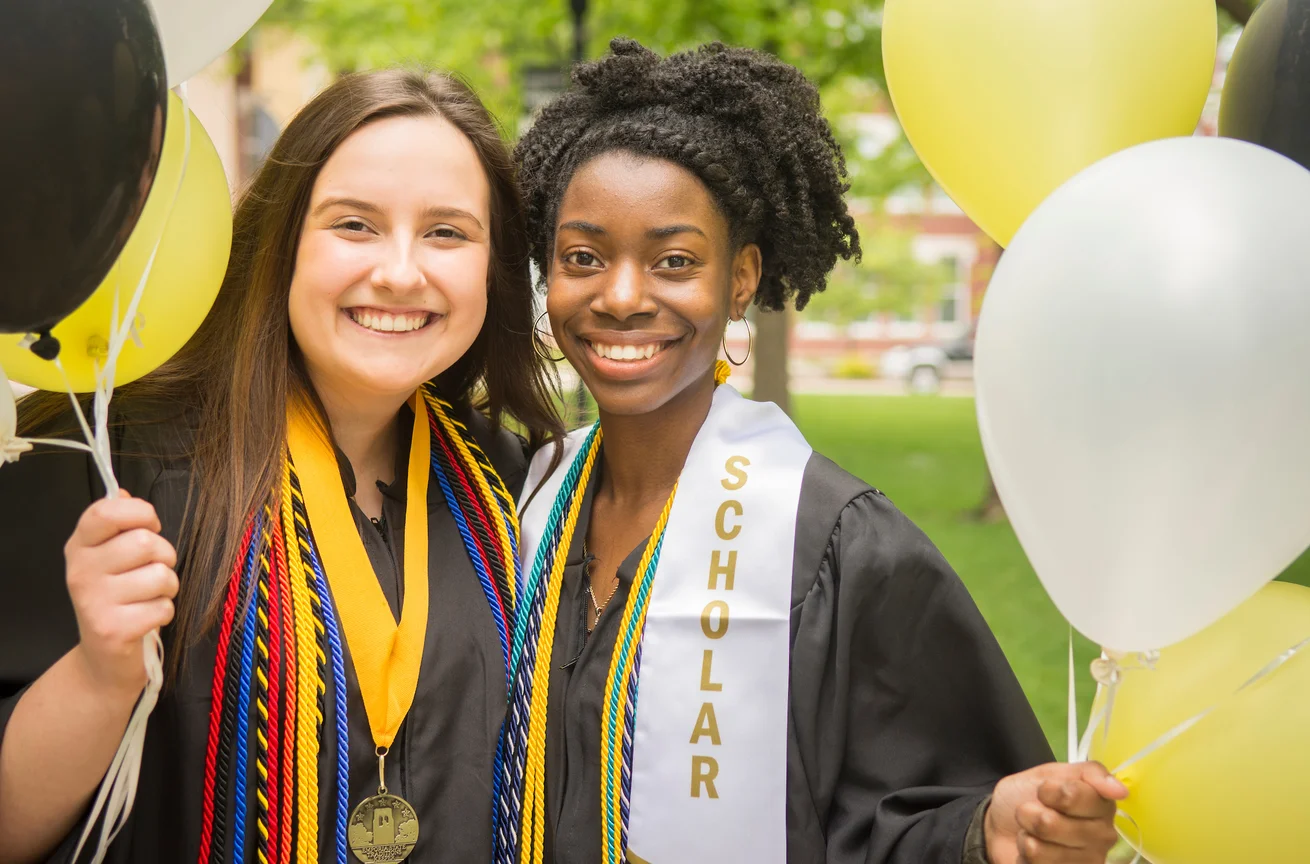 Alumni Resources + Info
As a member of the Alumni Association, you have access to special events, resources and benefits reserved just for Hornet Alumni.
Alumni Resources + Info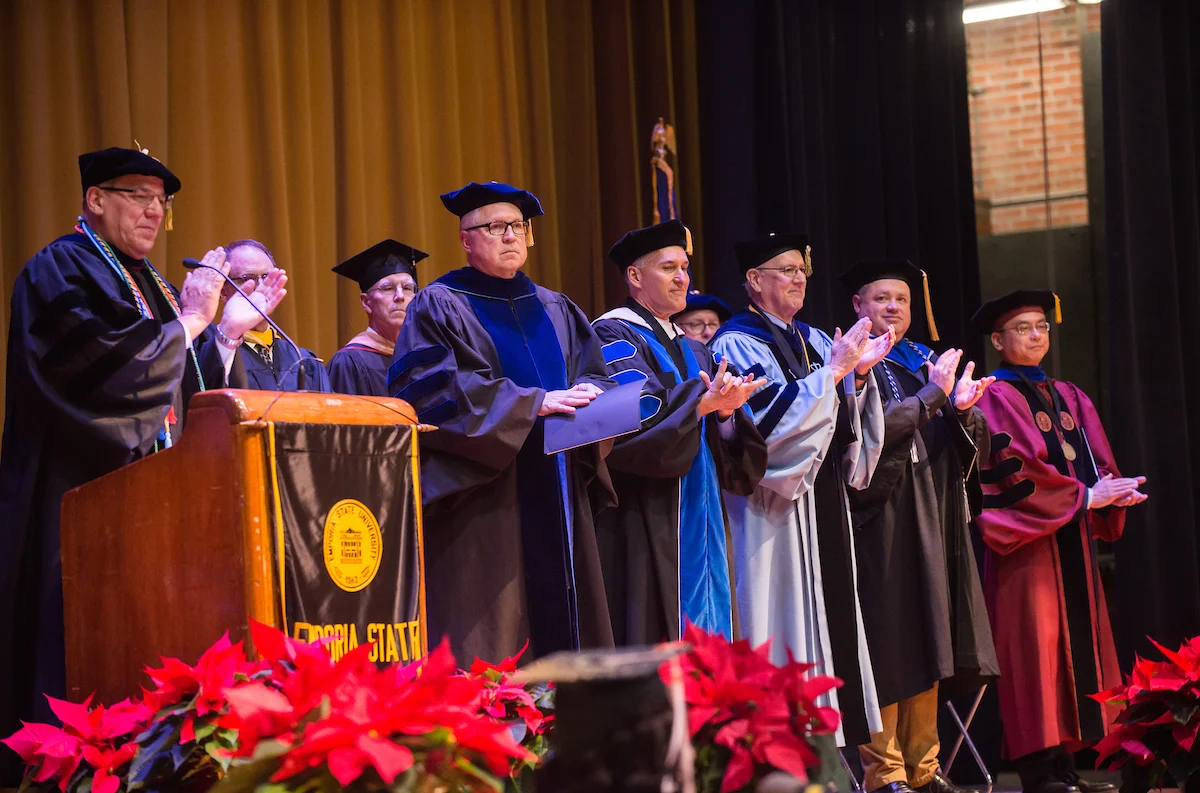 Faculty Information
Information for faculty attending the 2021 Commencement ceremonies. Faculty may rent regalia from the ESU Memorial Union Bookstore.
Faculty Information