Bill Martin, Jr. Picture Book Award 2024 Nominees
Bill Martin, Jr. Picture Book Award 2024 nominees
2024 Nominees
A Library
Author: Nikki Giovanni
Illustrator: Erin K. Robinson
Publisher: Versify
© 2022
ISBN: 978-0358387657
In this lyrical picture book, world-renowned poet, New York Times bestselling author, and Coretta Scott King Honor winner Nikki Giovanni and fine artist Erin Robinson craft an ode to the magic of a library as a place not only for knowledge but also for imagination, exploration, and escape.
---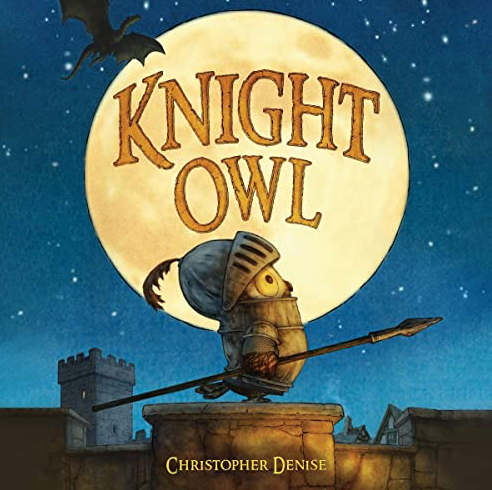 Knight Owl
Author: Christopher Denise
Publisher: Christy Ottaviano Books
© 2022
ISBN: 978-0316310628
Since the day he hatched, Owl dreamed of becoming a real knight. He may not be the biggest or the strongest, but his sharp nocturnal instincts can help protect the castle, especially since many knights have recently gone missing.
---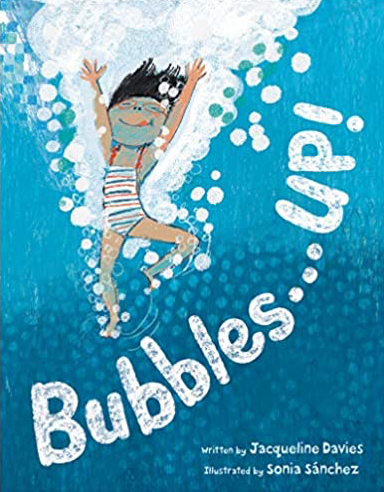 Bubbles ... UP!
Author: Jacqueline Davies
Illustrator: Sonia Sanchez
Publisher: Katherine Tegen Books
© 2021
ISBN: 978-0062836618
A day at the community pool is full of unwater magic—dunking and diving with friends; somersaulting, walking on your hands, and bursting up through the surface like a tortoise.
---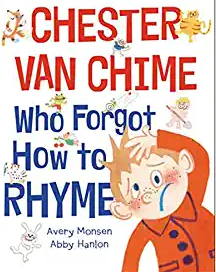 Chester Van Chime Who Forgot How to Rhyme
Author: Avery Monsen
Illustrator: Abby Hanlon
Publisher: Little, Brown Books for Young Readers
© 2022
ISBN: 978-0759554825
Chester van Chime is usually the BEST at rhyming. He can normally tell you all about cats wearing hats and snails delivering mail, but today, something has changed.
---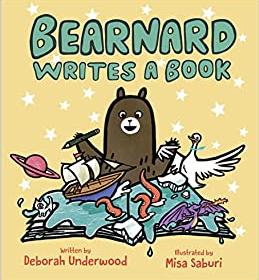 Bearnard Writes a Book
Author: Deborah Underwood
Illustrator: Misa Saburi
Publisher: Henry Holt and Co.
© 2022
ISBN: 978-1250261458
One day, Bearnard the bear and Gertie the goose were reading Brave Bearnard's Book. "I wish you had your own book too," said Bearnard. Thus begins Bearnard's quest to write Gertie her own book.
What to Do With a Stick
Author: Jane Yolen
Illustrator: Paolo Domeniconi
Publisher: Creative Editions
© 2023
ISBN: 978-1568463650
In this last installment of Jane Yolen's trio of books about ordinary objects with extraordinary uses, the humble stick is lauded as "a sword to tame monsters of dread" and "an oar for a rowboat in puddle or pond," among other imaginative functions.
---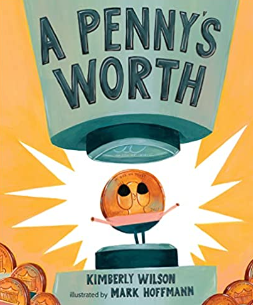 A Penny's Worth
Author: Kimberly Wilson
Illustrator: Mark Hoffmann
Publisher: Page Street Kids
© 2022
ISBN: 978-1645674689
Hot off the minting press, Penny feels like a million bucks. But as other coins and bills are spent while she sits forgotten, she begins to doubt her value.
---
I am Able to Shine!
Author: Korey Watari
Illustrator: Mike Wu
Publisher: Two Lions
© 2022
ISBN: 978-1542031530
Each night Keiko whispers to her crane, "I wish to change the world." She is kind, and she has big dreams. But at times she feels invisible; she knows some people misjudge her.
---
Powwow Day
Author: Traci Sorrell
Illustrator: Madelyn Goodnight
Publisher: Charlesbridge
© 2022
ISBN: 978-1580899482
River wants so badly to dance at powwow day as she does every year. In this uplifting and contemporary picture book perfect for beginning readers, follow River's journey from feeling isolated after an illness to learning the healing power of community.
---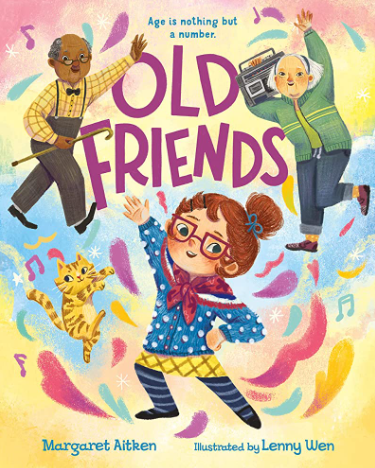 Old Friends
Authors: Margaret Aitken
Illustrator: Lenny Wen
Publisher: Dial
© 2022
ISBN: 978-1250801388
Marjorie wants a friend who loves the same things she does: baking shows, knitting, and gardening. Someone like Granny. So with a sprinkle of flour in her hair and a spritz of lavender perfume, Marjorie goes undercover to the local Senior Citizens Group.