Bill Martin, Jr. Picture Book Award 2019 Nominees
2019 Winner & Nominees
2019 Winner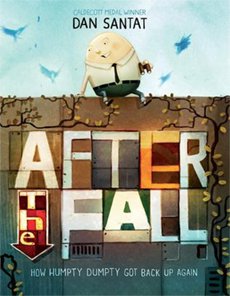 After the Fall (How Humpty Dumpty Got Back Up Again)
Written and Illustrated by Dan Santat
Published by Roaring Book Press
Copyright October 3, 2017
ISBN-13: 978-1-6267-2682-6
Why did the chicken cross the road? To get to story time at the library, of course! The children like the chicken, the chicken likes the children, and everyone loves story time. So it's no surprise that more children (and more chickens!) get in on the fun.
---
2019 Nominees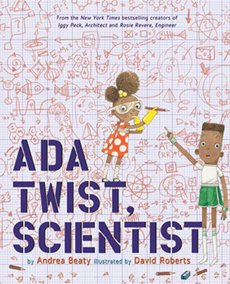 Ada Twist, Scientist
Written by Andrea Beaty
Illustrated by David Roberts
Published by Abrams Books for Young Readers
Copyright September 6, 2016
ISBN-13: 978-1-4197-2137-3
Ada Twist is a curious young scientist who questions the entire world around her. When Ada decides to conduct an experiment her parents and teachers are in for a busy day. One day her experiments go too far and Ada begins to re-think her method of scientific questioning.
---
Dad and the Dinosaur
Written by Gennifer Choldenko
Illustrated by Dan Santat
Published by G. P. Putnam's Sons
Copyright March 28, 2017
ISBN-13: 978-0-3992-4353-0
Nicholas yearns to be brave like his dad, who is not afraid of anything. The plastic dinosaur Nicholas carries is what gives him his own strength. When Nicholas loses his dinosaur, father and son set out to find the toy. Nicholas is relieved after recovering the toy and gets a heart-warming lesson from his dad about what it means to be afraid.
---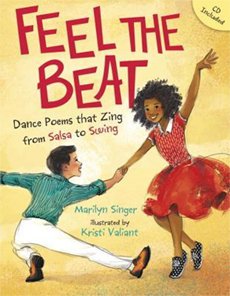 Feel the Beat: Dance Poems that Zing from Salsa to Swing
Written by Marilyn Singer
Illustrated by Kristi Valiant
Published by Dial
Copyright March 7, 2017
ISBN-13: 978-0-8037-4021-1
Poetry and dance blend in this story as it moves from character-to-character illustrating how dance is incorporated in different cultures. The poems follow the beat of the different dance styles by using language and rhythm to mimic the steps.
---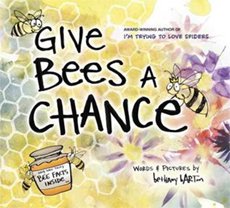 Give Bees a Chance
Written and Illustrated by Bethany Barton
Published by Viking
Copyright April 25, 2017
ISBN-13: 978-0-6700-1694-5
Edgar does not like bees, but he loves honey. He doesn't like their stingers or their venom sacs. However, Edgar slowly changes his mind about bees as he learns of their importance and the influence they have in the food chain. Edgar learns new and fun facts about bees as he decides if he should give them a chance.
---
Imagine That! How Dr. Seuss Wrote The Cat in the Hat
Written by Judy Sierra
Illustrated by Kevin Hawkes
Published by Random House
Copyright September 12, 2017
ISBN-13: 978-0 -5535-1097-3
Dr. Seuss, or Ted as his friends called him, went through a series of trial and error as he was prompted to write a children's story that had to follow strict guidelines, including no-nonsense words. Ted worked to perfect his book and eventually wrote many more. The history behind his genius can inspire children and adults alike.
---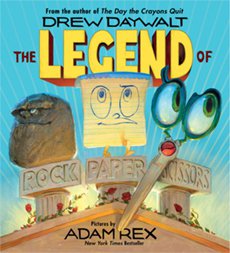 The Legend of Rock Paper Scissors
Written by Drew Daywalt
Illustrated by Adam Rex
Published by Balzar + Bray
Copyright April 4, 2017
ISBN-13: 978-0-0624-3889-8
The story behind the famous game is finally told as the great warriors: Rock, Paper, and Scissors, realize that they no longer have worthy opponents. When they begin to travel out of their respective realms of: The Backyard, Mom's Office, and The Kitchen, they find each other and soon realize that they have finally met their match.
---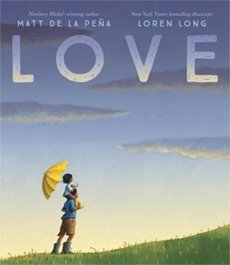 Love
Written by Matt de la Peña
Illustrated by Loren Long
Published by G. P. Putnam's Sons
Copyright January 9, 2018
ISBN-13: 978-1-5247-4091-7
Love is celebrated in many forms as the story moves from the day we are born to the day we leave the childhood home. Each page tells a new story of where love can be found and the ways it can carry on through our lives.