Psychology
Have a passion for helping people? We can prepare you to make a positive impact in their lives.
Undergraduate Majors + Minor
If you have a passion for helping people cope with life issues and reach their full potential, Emporia State can equip you with the skills, knowledge, and experience needed to make a positive impact in their lives.
Graduate Degrees + Certificate
Whether its our graduate programs in Clinical Psychology or School Psychology, our faculty have decades of experience in the field to prepare you to work with the people you want to help.
---
Explore Psychology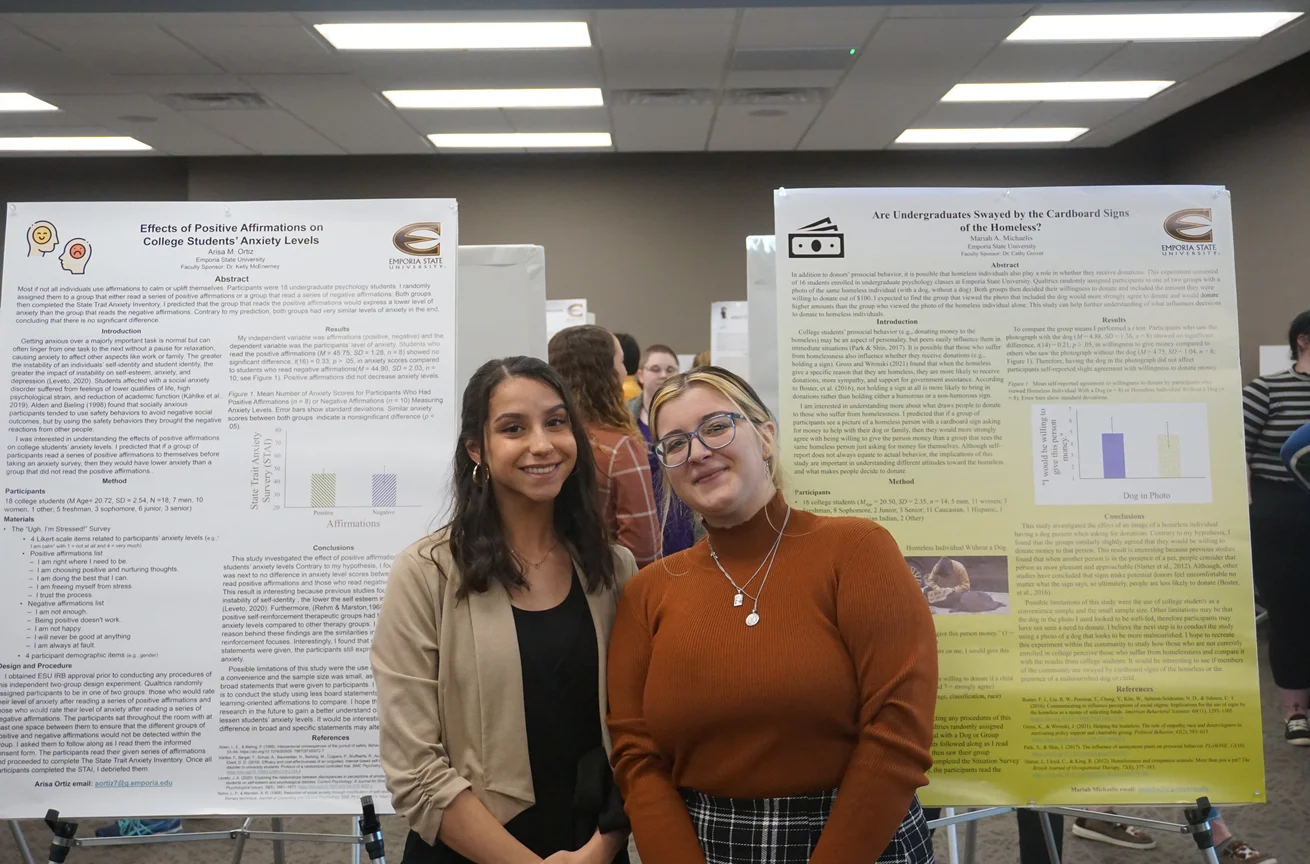 Scholarships
In addition to other scholarships available through Emporia State University, there are scholarships allocated specifically to psychology majors each year.
Scholarships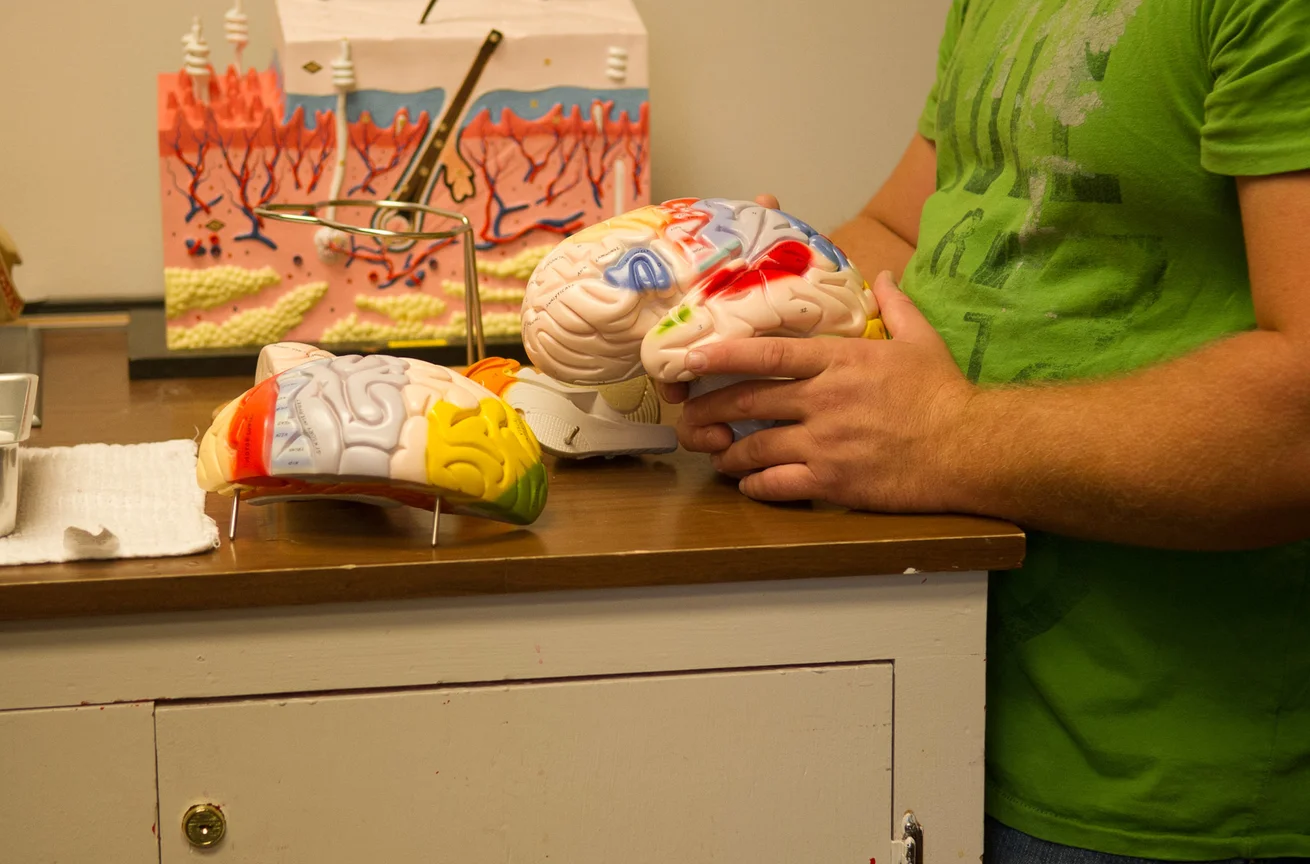 About Psychology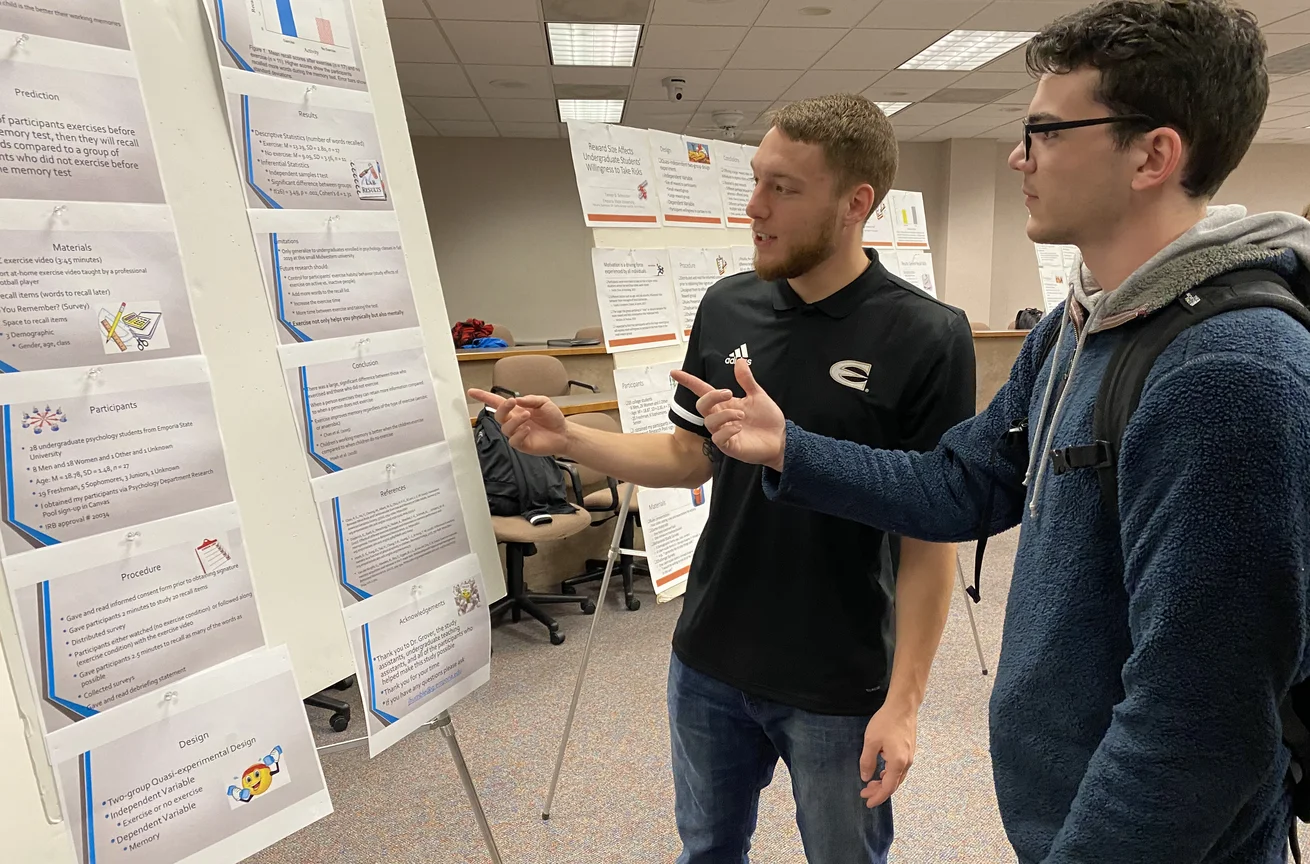 Faculty + Staff
Virtually every course is taught by faculty members and professional instructors. All of our faculty have a Ph.D. in their respective disciplines and extensive professional experience in their fields such as experimental psychology, clinical psychology, neuropsychology, school psychology, educational psychology, developmental psychology, etc.
Faculty + Staff
---
Apply to Emporia State University
GRADUATE ADMISSIONS
---
If you are ready to pursue a certificate or advance your degree as a graduate student, head to the Graduate Admissions page.
Contact Psychology
Physical Address
Psychology
1701 Morse Road
Visser Hall, 3rd Floor
Main Office, Rm 327
Mailing Address
Psychology
Emporia State University
1 Kellogg Circle
Campus Box 4031
Emporia, KS 66801