Recognized Student Organizations
ESU is home to more than 100 Recognized Student Organizations
Recognized Student Organizations
From the very beginning of the semester, you can jump into all the clubs and groups that will make your college experience go from good to great. Whether you want to be a leader for your class, learn a new skill, be part of fraternity and sorority life or make friends with others in your major, there are opportunities for you at Emporia State. There are so many ways to get involved — you just have to find what's right for you.
Recognized Student Organizations
Recognized Student Organizations (RSOs) are run by students and offer opportunities for personal and professional growth, leadership development, networking and relationship building. You can view a listing of all of our student organizations at Hornet Central or stop by the Center for Student Involvement, located on the first floor of the Memorial Union.
If you don't find an organization that meets your needs, you can even start your own!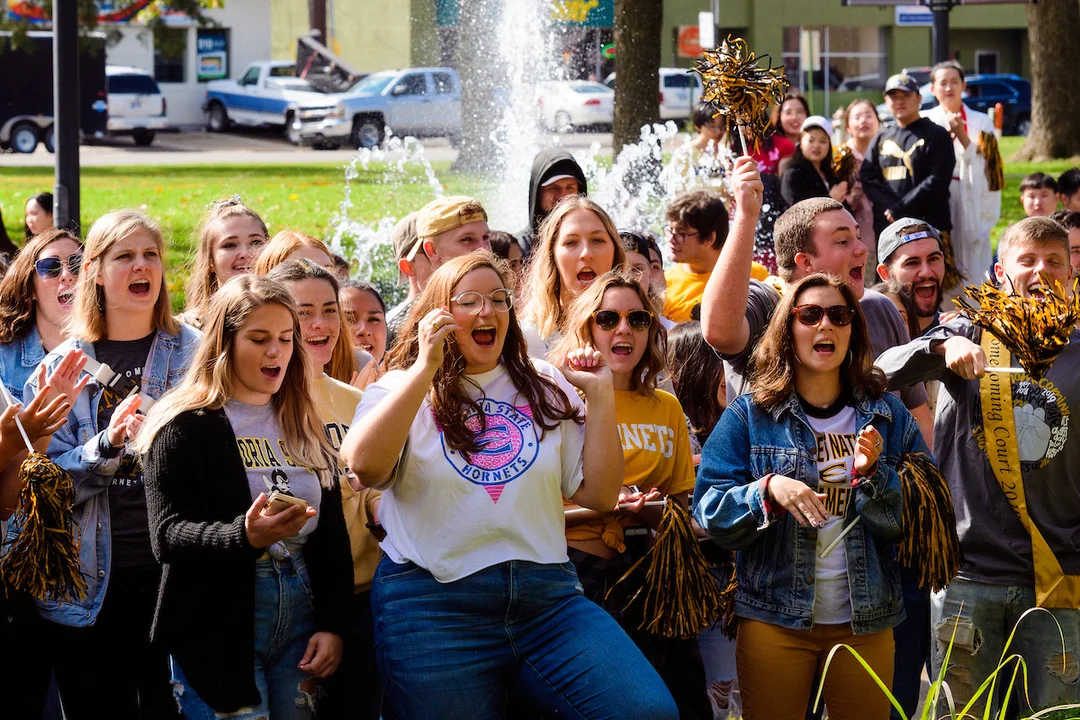 Hornet Central
Hornet Central is the student activities virtual hub — the go-to place to find student organizations and events. Take your ESU experience to the next level!
Hornet Central