Bachelor of Arts, Theatre
Bachelor of Arts, Theatre
Bachelor of Arts, Theatre
Like our BFA in theatre, a BA in theatre is designed to be a rigorous experience but allows you more flexibility in course scheduling and elective options. You can pair your passion for theatre with a secondary field of interest, such as fine art, history or psychology. The Bachelor of Arts, in Theatre is a holistic educational experience that immerses you in the central elements of theatre theory, performance, production, design and scholarship. As a theatre major, you will contribute to all productions, either as an actor or as a member of the crew, provided you meet academic eligibility standards as established by the department. Learn the requirements by viewing the complete degree requirements.
What can you do with this degree?
The Bachelor of Arts, Theatre is an appropriate degree leading to graduate work in theatre or related fields, such as arts administration, law, public relations or the ministry. It is well suited for a double major.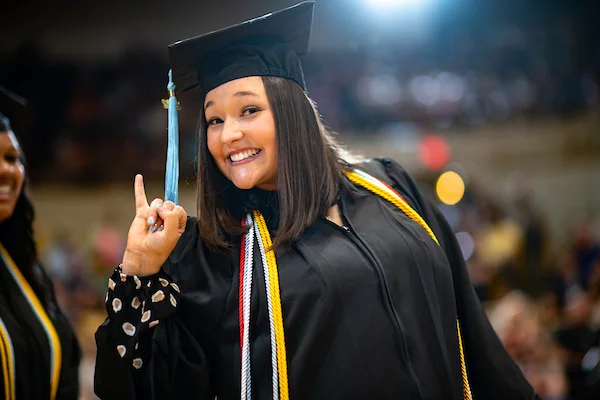 You have support
At Emporia State University, we're here to help you achieve your educational and career goals. All new ESU students are automatically members of the Stinger Success Program.
Stinger Success Program
Address + Location
Building
King Hall 201G
Address
Campus Box 4033
Emporia, KS 66801