Dyslexia Concentration / Graduate Certificate
DO MORE WITH YOUR CAREER
MS - Instructional Specialist: Dyslexia Concentration / Graduate Certificate
If you are a teacher who wants to develop your understanding of dyslexia, through this program you can learn effective ways to assess and instruct students with dyslexia tendencies. This program allows you to take the courses as part of a master's degree of instructional specialist with a concentration in dyslexia or as a stand-alone graduate certificate.
Every component of the program — except practicum experiences — is offered online. This program is designed following the International Dyslexia Association (IDA) Knowledge and Practice Standards.
Practicum experiences are embedded throughout the program for students to take theory and put it into practice. Teachers are empowered to provide evidence-based instruction and support for students at-risk or identified with dyslexia. All courses in this concentration/certificate are offered online.
This program does not lead to a teaching license.
Financial aid is not available for certificate options.
---
Additional information
More information on applying

Official transcripts from all colleges and universities attended from regionally-accredited institutions

Names and emails of two recommenders for disposition and recommendation forms

Valid teaching license

Government-issued ID

Official transcripts

Students must submit official bachelor's degree transcripts containing at least 60 credit hours of coursework and final grades. Any additional transcripts from college credit accumulated after the bachelor's degree MUST be submitted if you will be using these credits for transfer credit or for last 60 GPA. Transcripts are considered official when they arrive in the Graduate Office in a sealed envelope from the issuing institution or are received through a secure electronic transcript service to gradinfo@emporia.edu.

If the transcripts need to be mailed, send to:

Emporia State University
Graduate School
Campus Box 4003
Emporia State University
1 Kellogg Circle
Emporia, KS 66801-5415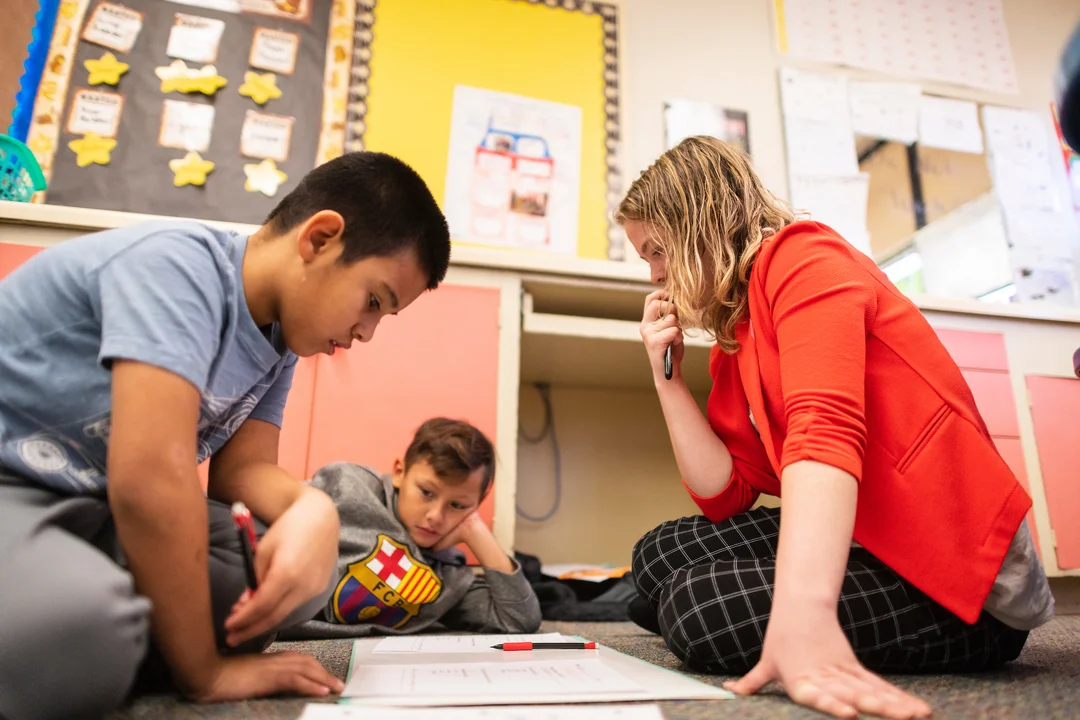 Why ESU?
From theory to practice, teachers are empowered to provide evidence-based instruction and support for students at-risk or identified with dyslexia.
---
The program is available online and is designed to:
Examine the role of language and neurobiological and cognitive processing required for reading and writing
Apply structured literacy and multisensory instruction to support the development of strands of word recognition skills and language comprehension skills
Synthesize the specialized body of knowledge from cognitive psychology, speech pathology, education, and neurobiology in understanding and addressing the specific needs of students at-risk or identified with dyslexia
Apply the content through practicum experiences
Courses are designed for:
Education graduate students or teachers who are eligible to hold a Kansas teaching license
Emporia State University undergraduate education students who are eligible for Block 2, have at least 90 undergraduate hours, senior status, and working toward teacher licensure
Additional information
Degree + concentration plans

Reading Specialist + Special Education Course information

Reading specialist

EL823 and EL827 are reciprocal courses with the Reading Specialist master's and licensure programs.

Special Education

Students can apply coursework from ESU's high incidence special education master's program to the dyslexia certificate. Students can take two courses (six hours) from the dyslexia certificate coursework and use them for the electives (six hours) in the special education high incidence master's degree. Students can also apply SD803 in the dyslexia certificate program, effectively allowing them to use three out of the five dyslexia courses as part of their high incidence master's program.
How to Contact Us
Mailing Address
Department of Elementary Education / Early Childhood / Special Education
Emporia State University
1 Kellogg Circle
Campus Box 4036
Emporia, KS 66801
Physical Address
Department of Elementary Education / Early Childhood / Special Education
(on the ESU main campus)
1701 Morse Road
Visser Hall, 2nd Floor
Main Office, Rm 241