2020 Winners
2020 Kansas Master Teachers
* Special Award, ** Black Endowed Chair Recipient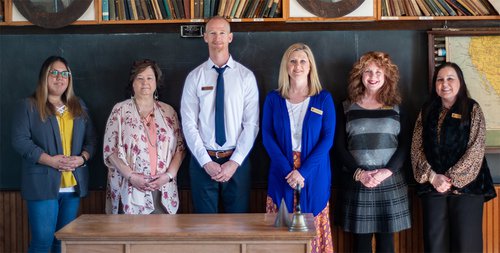 2020 Class of Kansas Master Teachers Announced
February 25, 2020
The seven members of the 2020 class of Kansas Master Teachers were announced today. The teachers chosen for this annual award are:
The 2020 master teachers represent 102 years of classroom experience.
Through the support of the Bank of America Charitable Foundation, each Master Teacher will be presented with a check for $1000.
The recipients were selected by a nine-member committee including representatives from the Kansas Association of Colleges of Teacher Education, Kansas Association of Elementary School Principals, Kansas Association of School Boards, Kansas Association of Secondary School Principals, Kansas Parent Teacher Organization, Kansas National Education Association, ESU's Kappa Delta Pi student organization, and representatives of the 2019 Kansas Master Teacher class.
In spring 2020, the recognition day for the 2020 class of Kansas Master Teachers was suspended due to the COVID-19 outbreak. In October 2020, the program's selection committee voted to suspend normal nomination procedures.
Emporia State established the Kansas Master Teacher awards in 1954. The awards are presented annually to selected teachers who demonstrate the attributes of exemplary professional educators. Information on the 66 years of educators named Kansas Master Teachers is available here.
Since 1980, Bank of America has pledged more than $100,000 to permanently endow the Kansas Master Teacher awards. In 1984, the Black family of Broken Bow, Oklahoma, established an endowed chair for Kansas Master Teachers. The fund provides a stipend to bring two Master Teachers to Emporia State for several days. During this time, the teachers present to classes of education students.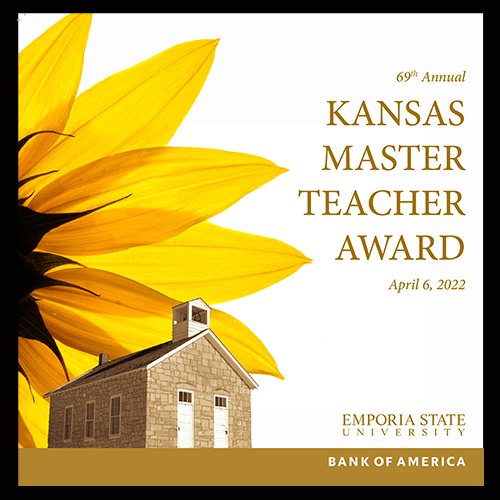 This program contains the names of the Kansas Master Teacher Nominees.