SLIM Master of Library Science with School Library Media Licensure
This is an exciting time to be a school librarian and information teacher
Kansas MLS with School Library Media Licensure
Never before has there been so much research to help advocates make the case for school libraries and fully licensed school librarians at every stage of youth development and education. It is clear that students learn 21st century learning skills best through state-of-the-art school library media programs.
Get started today in a program designed especially for classroom teachers seeking school library media licensure at the Emporia State University School of Library and Information Management (SLIM).
If you have a valid teaching license in Kansas, you can either earn the Master of Library Science (MLS) degree while you prepare for school library media licensure (a 36 credit-hour program) or, if you currently hold a master's degree, you can complete the licensure-only program (29 credit-hours.)
SLIM's courses are taught by highly experienced professors and practitioners, providing the education you will need to guide 21st century learners and to manage a networked, school library media center. You will complete the program knowing how to motivate preK-12 students for lifelong learning, informed decision-making, a love of reading, and the use of information technologies. You will become a member of a large community of highly qualified and successful Emporia State University school librarians.
Advantages of the SLIM program
Accredited by American Library Association and approved by the Kansas State Department of Education.
The teacher education unit is accredited by the Council for the Accreditation of Educator Preparation (formerly NCATE).
The curricular focus is on models for teaching information literacy skills, children and young adult literature and programming, library media collection and center management, and research skills for program evaluation and creating new knowledge about teaching and learning.
Specialized licensure and career advising is available.
You will practice your skills during a supervised field experience.
Technology support and instruction are provided.
Various scholarships are available.
---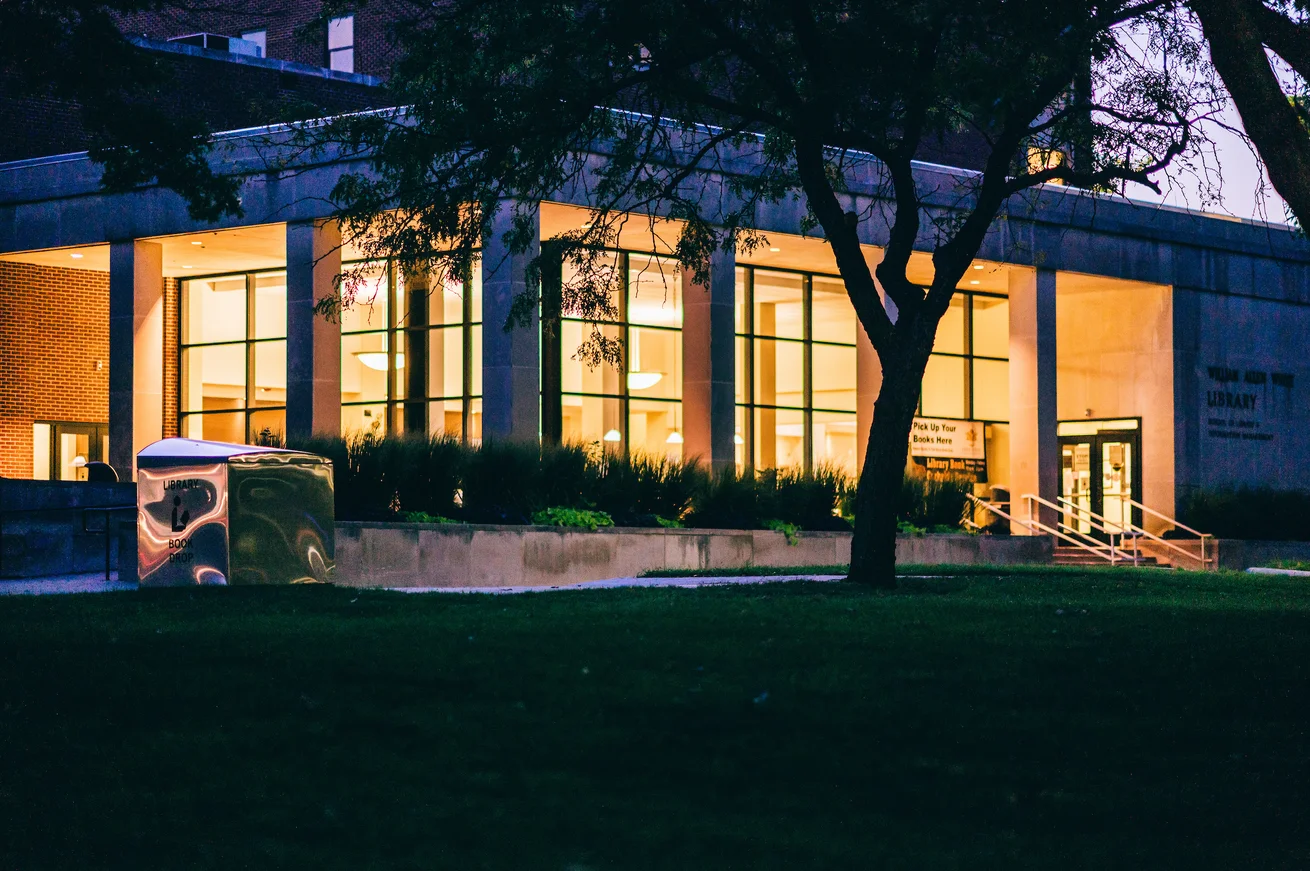 test
Built for your busy schedule

You can complete coursework in two years - less for licensure only. Courses are offered entirely online so you can study when it fits your life.
Application Instructions
SLIM's Kansas MLS program with School Library Media (SLM) Licensure
have a valid Kansas professional teaching license. Each SLM applicant is requested to submit an electronic copy of his or her professional teaching license to slimapply@emporia.edu.
Kansas school library media (SLM) licensure only
have completed a Master's degree, as required by the Kansas Department of Education. For more information, please go to the KSDE School Specialist page.
Where to Send Application
Send all application materials (all relevant transcripts, letters of reference, résumé, and statement of
objectives) electronically to the Office of Graduate Studies at gradinfo@emporia.edu or mail to:
MLS Program Admissions
Office of Graduate Studies
Campus Box 4003
Emporia State University
Emporia, KS 66801
Program of Study + Additional Resources
Course requirements

The program of study for School Library Media licensure recognizes that School Librarians are not simply adding a teaching field to their licenses, but are gaining another professional qualification in a different field.

The following courses are required for School Library Media licensure only:

LI 801: Foundations of Library and Information Science (3)

LI 802: Information-seeking Behavior and Reference Services (3)

LI 804: Organization of Information (3)

LI 815: Information Technology (3)

LI 831: Resources and Services for Children (3)

LI 832: Resources and Services for Young Adults (3)

LI 851: Managing the School Library Media Center (3)

LI 855: Collection Development and Management (3)

LI 858: Information Literacy and Instructional Collaboration (2)

LI 876: School Library Media Elementary Practicum (1)

LI 877: School Library Media Secondary Practicum (2)

Total 29 credit hours

Students wishing to complete the Master of Library Science degree must also take:

LI 810: Research in Library and Information Science (3)

LI 880: Capstone (1 hour)

3 hours of elective courses

Total 36 credit hours

Candidates for School Library Media licensure must also pass the subject test of the PRAXIS® (School Library Media – test 5311, minimum passing score 153.) More information on the test is available at ETS Praxis.

Resources
School Library Media Licensure
---
To learn more about School Library Media Licensure program, contact Michael Widdersheim or call toll-free at1-800-552-4770.
Kansas Teacher Licensure
---
To learn more about Kansas teacher licensure requirements, contact Andra Baldwin, Licensure Officer at The Teachers College at abaldwin@emporia.edu or 620-341-5412.