About the Planetarium
About the Planetarium
cIn 1959, Dr. George Downing became the first director and his first student planetarium operator and lecturer was Kenneth Ohm. Ken is seated beside the newly installed Spitz A-2 Star Projector that was used from 1959-1994.
---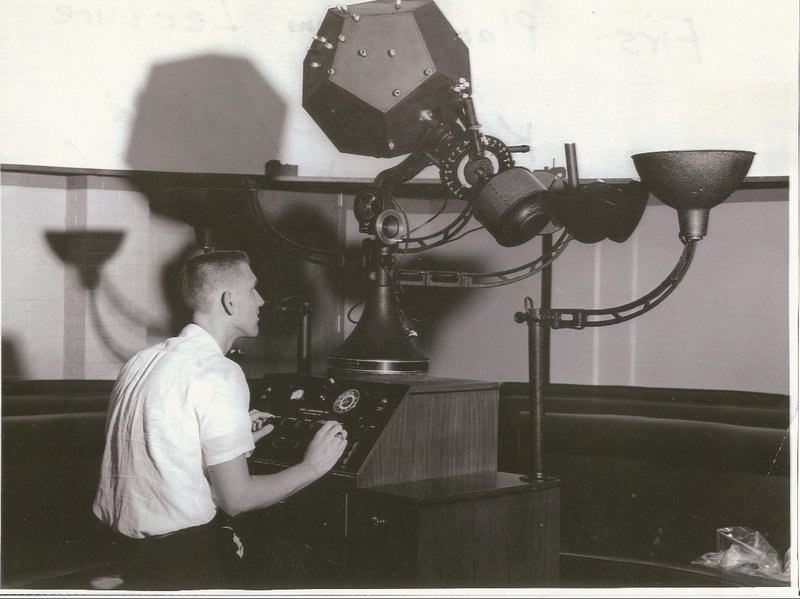 Ken Ohm operating the new Spitz A-2 Star Projector in the newly opened planetarium in 1959. Three rings of continuous bench seating, covered in red vinyl, encircled the operator and machine. The planetarium is located in the sub-basement of Cram Science Hall. Image courtesy of Kenneth.
Resources and References
https://www.skyandtelescope.com/
Peterson Planetarium: Six Decades of Informal Science
Journey through 60 years of the planetarium's history.
Planetarium History Page