Department of Music Bachelor of Music, Music Minor
Enhance your degree with a minor in music
The undergraduate with an interest in music can select one of two music minors: -Liberal Arts Track (BA); Plan II-Professional Track (BM).
At the beginning of the freshman year, but not later than the start of the junior year, the degree candidate may select the music minor. Before this choice can be official, the chair of music must meet with the candidate to approve the scheme of courses. Following this conference, the schedule of required courses for the music minor is entered on a "minor contract" that is filed with the registrar. The music minor does not lead to certification in music instruction. See individual course descriptions for prerequisites and concurrent enrollment requirements. See complete degree requirements for more information.
What can you do with this minor?
With a minor of music, students can enhance their musical knowledge and pursue their passion while studying another major.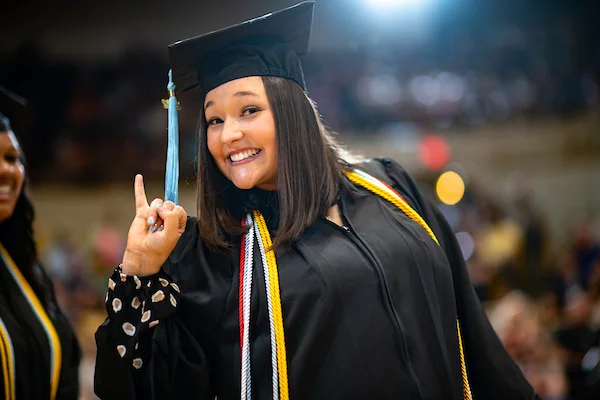 You have support
At Emporia State University, we're here to help you achieve your educational and career goals. All new ESU students are automatically members of the Stinger Success Program.
Stinger Success Program