M.Ed. - Teaching
DO MORE WITH YOUR DEGREE
Master of Education in Teaching
The Master of Education in Teaching helps teachers, library/media specialists, and school counselors develop their skills and knowledge of teaching. This is offered as a graduate level program online.
Emporia State University's Master of Education Teaching (M.Ed.) is for people earning their first teaching license in Kansas. The M.Ed. is a 33-credit-hour online program.
Classes are available online during the spring, fall, and summer semesters. The M.Ed. is associated with the Restricted Licensure program and leads to licensure in the state of Kansas for students who successfully complete all program requirements.
Features of this program include:
Emporia State is ranked among the top teacher preparation universities in the nation and education faculty teach these courses
courses informing you of current developments in the field
applicable content you can use in your classrooms
all education courses are online
---
APPLYING FOR THIS DEGREE
More information on applying

Admission Requirements

Official transcripts from regionally-accredited institutions showing award date of Bachelor's degree two or more years prior to application for admission.

GPA of 2.75 on the most recent 60 hours of college coursework.

Meet current Restricted Licensure Program admission requirements.

Government-issued ID.

Licensed teacher/specialists and/or Teacher Education program completers are not eligible.

Additional Requirements

Satisfactory completion of admission requirements and all course work are required to be eligible for graduation. Upon satisfactory completion of six credit hours and successful completion of all specified admission items, students will be admitted to degree candidacy. Degree candidacy is the formal approval for pursuit of a graduate degree. Students shall continuously demonstrate personal characteristics appropriate to the profession and maintain a 3.0 GPA or better throughout the program. Failure to do so can result in probationary status or dismissal from the program.

All courses counted towards the degree must be completed within a seven-year period. The seven-year period begins with the semester in which the first course applied to the degree was taken. Up to nine credit hours may be transferred toward the degree with appropriate department approval. Before making any determination concerning transfer credits, Emporia State requires a transcript explanation, normally found on the back of official transcripts. University policy prohibits the transfer of courses where a grade of C or lower was obtained. Read the full rules and restrictions regarding transfer credit.

Financial Aid

Students applying to the Master of Education program can be found eligible for financial aid with a minimum of five credit hours for part-time graduate status or nine hours for full-time status. All courses paid for with financial aid must be required on the student's degree plan. Students interested in financial aid must complete a Free Application for Federal Student Aid (FAFSA) and then coordinate with the Office of Financial Aid at ESU to ensure all requirements for eligibility are met. Contact the Office of Financial Aid for more information at 620-341-5453 or finaid@emporia.edu.

The Restricted License Program is not available to anyone having completed an approved teacher education program from another institution in Kansas, another state or country. Please direct questions to the Kansas State Department of Education (785-296-2288) regarding how a Kansas license may be achieved with your earned degree and institution verification.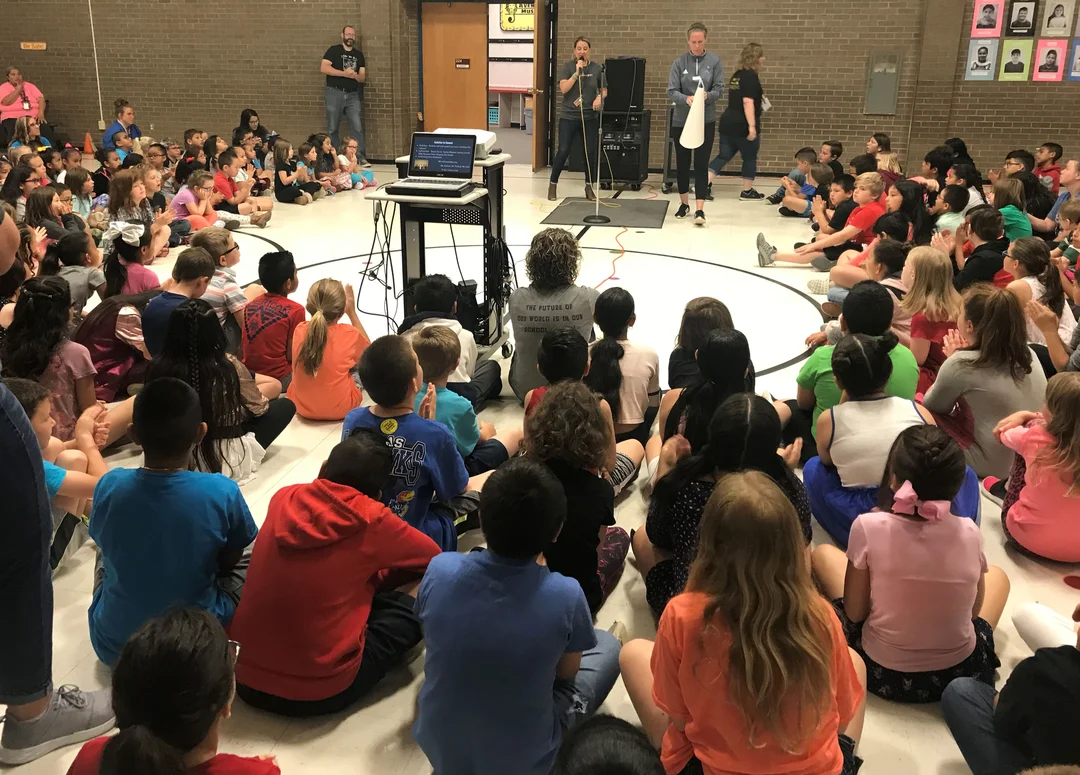 Why ESU?
As the leading institution in preparing teachers and administrators in Kansas, we know this is the place for you to pursue your career goals.
---
Take Action
---
How to Contact Us
Mailing Address
Department of
School Leadership / Middle and Secondary Teacher Education
Emporia State University
1 Kellogg Circle
Campus Box 4037
Emporia, KS 66801
Physical Address
Department of
School Leadership / Middle and Secondary Teacher Education
(on the ESU main campus)
Visser Hall, 2nd Floor
Main Office, Rm 209