2023 Kansas Master Teacher Melissa Hall
Melissa Hall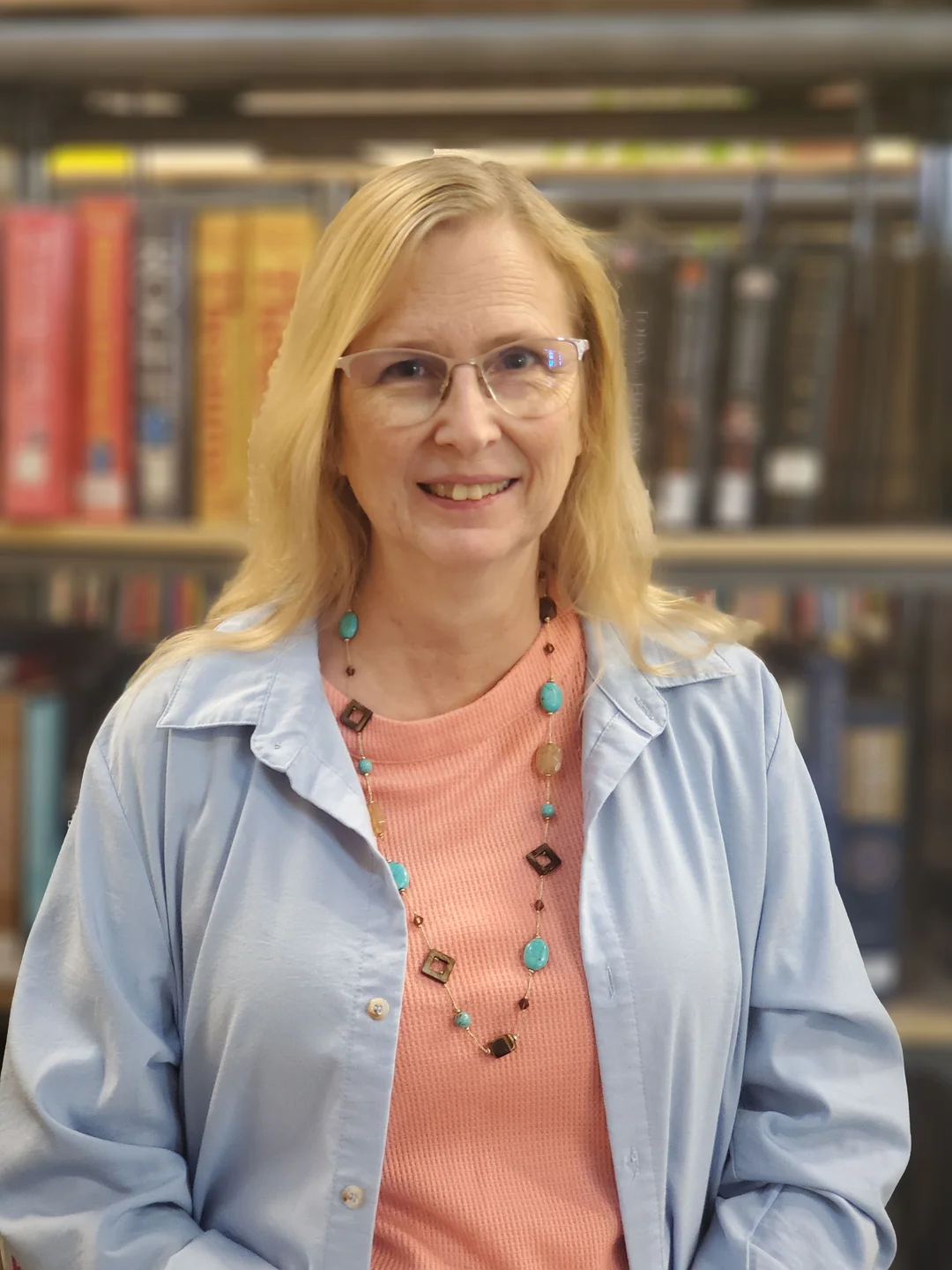 Melissa Hall
Sixth-Eighth Grade STEM Teacher
Fort Riley Middle School
USD 475
In Fort Riley Middle School teacher Melissa Hall's classroom, students select the topics they will pursue, creating an atmosphere of uniqueness for each student and the fearless pursuit of learning.
"My teaching philosophy focuses on the fact that all children are special, and it is my responsibility to provide them with a safe and inviting atmosphere," Hall wrote. "… Students can develop to be their best self, try new things without fear of failure, grow and learn from their failures and develop a desire to be lifelong learners."
Hall integrates this philosophy into the classroom by actively involving the sixth through eighth grade students she teaches in the learning process. Students work in groups and engage in Project Based Learning while pursuing individualized learning pathways. This allows students to take ownership of their learning and they are provided with tools and resources along their journey. It's also important to prepare students for life beyond middle school, high school and post-secondary education.
"I give students opportunities to mirror real life/post-secondary education, which helps them be prepared to enter the world as productive members of society."
To be able to provide her students with meaningful educational experiences, Hall must continue to learn herself, she wrote. She achieves this through classes, trainings and outreach opportunities she has created and been involved with. She participates in club activities, which allows her to learn from the students.
"Activity clubs and extracurricular activities is a place where I see that students can thrive academically, socially, emotionally and follow their paths of interest," she wrote. "When students come to me looking for a (club) sponsor, I jump at the chance. This often gives me a chance to learn from students while I provide them a place to thrive."
Being involved at the extracurricular level can also transform the classroom experience for students, building relationships that carry back into the classroom. Positive relationships with students also happen in the hallways, Hall wrote.
"Every morning, passing period and end of day, I am in the hallway interacting with students trying to build relationships that can lead an openness for learning and showing that I care," she wrote, adding that one of the challenges to teaching is meeting students where they are at both academically and personally. Having one-on-one interactions in a variety of settings helps address this challenge. "Every year there are new layers added to the complexity of students. My personal goal throughout my career as a teacher is to constantly take the steps necessary to do the best I can for the students."
And those efforts translate into meaningful, lasting impact on students. In the words of one of Hall's students, she cares for her students like her own children.
"She is an amazing teacher because she always gives you a chance," the student wrote. "She shows me that no matter what, anything is possible."