2023 Kansas Master Teacher Matthew 'Matt' Christensen
Matthew 'Matt' Christensen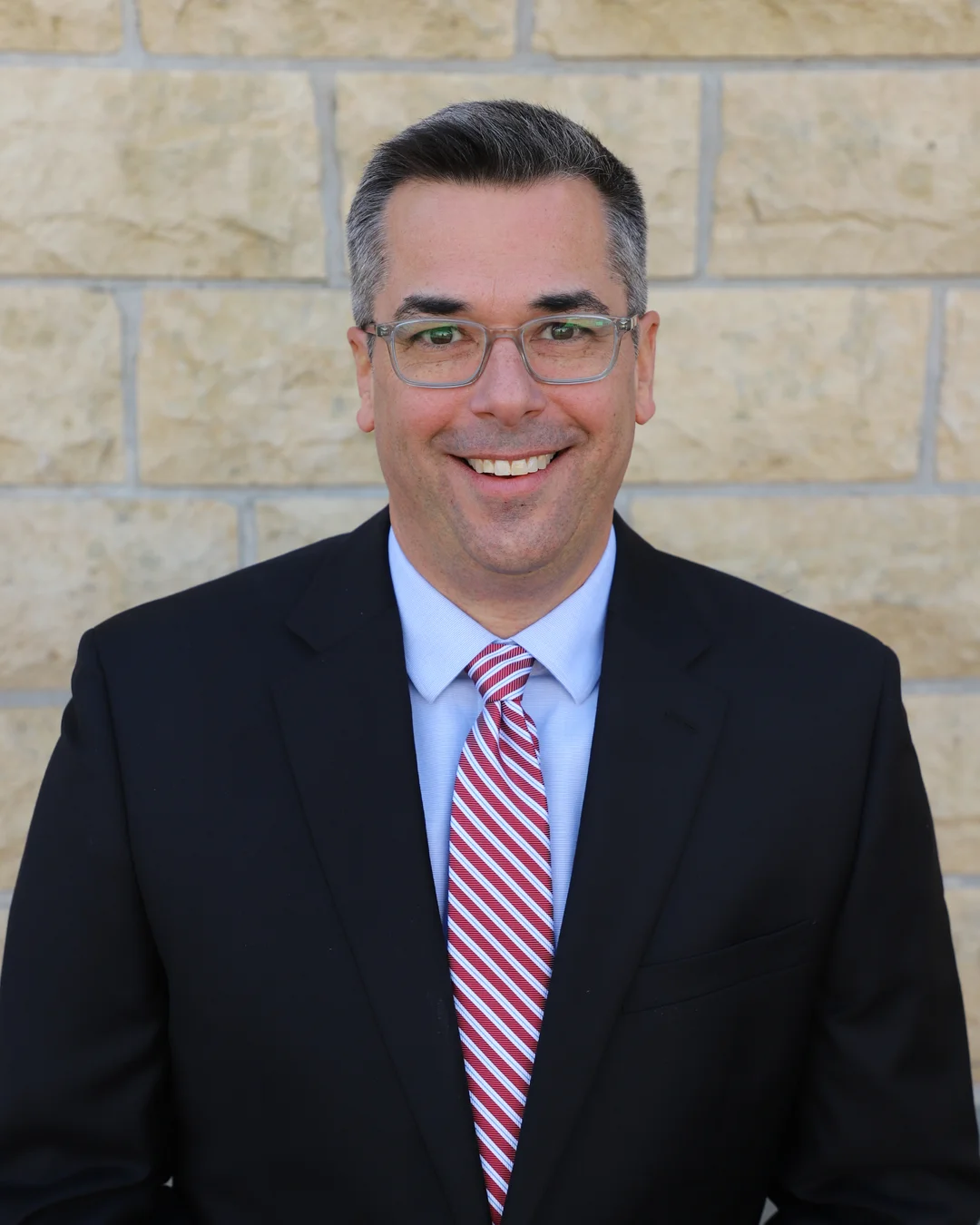 Matthew 'Matt' Christensen
Social Studies Teacher
Blue Valley Southwest High School
USD 229 Blue Valley Schools
Matthew "Matt" Christensen's fifth-hour American History class is much more than its title. It's an inclusive, fun learning environment that brings history to life for students at Blue Valley Southwest High School.
"What students don't know is that the true description of my class should read, 'fifth hour American History is an inclusive, active place where we will have fun. You will learn the stories and events, organization and processes of American history and government while growing as a learner and applying your understanding to big questions. You will connect important ideas to your life today to help you grow as a person through the rest of your life,' Christensen wrote.
But before Christensen dives into the subject matter, he takes time to listen to his students and determine their needs. If students are hungry or tired, they can't learn as well, he wrote. So, he takes the extra time to listen and then the class works to move forward with the subject matter.
"I must continually adapt and make necessary changes to my instruction to help each student be ready to learn and ultimately be successful," he wrote.
Connecting his students with the community is another critical aspect of history lessons in Christensen's classroom. Community members frequently visit his classroom to connect history with present-day.
"I find it so powerful to watch that exchange between the community and my students," he wrote. "I believe it helps students to appreciate what might be in their future and helps the community to see how important these students will be to the future of us all."
Christensen also takes students on field trips to learn about the history they are studying. They visit the National World War I Museum and the National Archives in Kansas City. They also interview veterans about their experiences. This ties into a lesson he created with the central question: how should Kansas City be remembered for its support of the World Wars? Students spent two days traveling to sites in Kansas City.
"My students pored over pictures of the history of munition production in Kansas," Christensen wrote. "I watched as the students came to appreciate and were proud of the sacrifice midwestern people had made. Each day we connected this new information to the material they were learning, through their individual study at home and through a series of formative assessments."
The impact of Christensen's teaching skills are evident in the words of one of his former students, who graduated from Blue Valley Northwest High School in 2018.
"He has a true gift of making even the most mundane of content exciting to learn about, and the result of this trait was a genuine desire among students to attend and stay engaged during class," the student wrote. "… I never failed to find a personal cheerleader in Mr. Christensen."