School of Business Center for Business and Economic Development
Providing research, technical assistance and workforce development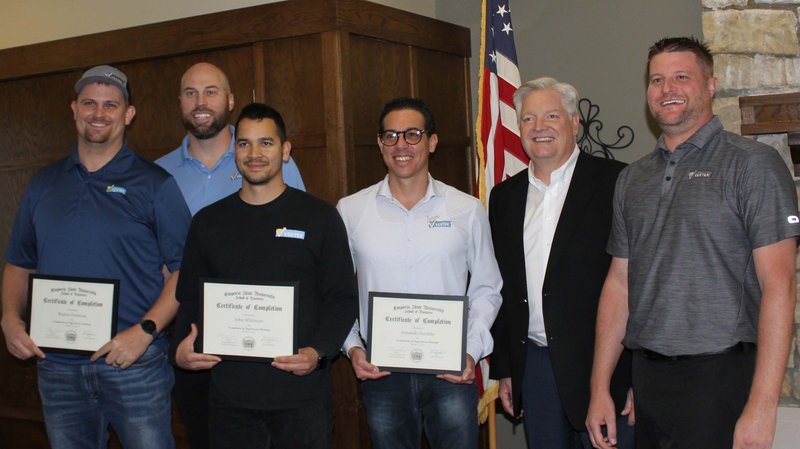 The Center for Business and Economic Development provides research, technical assistance, and workforce development services using faculty, staff, and community resources to support and develop entrepreneurship, family businesses, and small and medium sized business (SMEs) as well as other organizations in the extended community of the university. Dr Marc Fusaro is the Center's Director. This center exists as an outreach center for the School of Business.
The Center provides both pre-packaged and customized professional development classes.
The Center coordinates the efforts of School of Business faculty by providing a variety of consulting services, individually and in concert with others, to a variety of clients, paid and unpaid. These opportunities may exist with regard to individual or organizational entities or through grants, gifts, research programs or projects provided by government units, foundations or other entities.
The Center supports and promotes faculty research projects that inform the practice of business and the economy. In doing this, the Center's goal is to both promote research and to make it accessible to the business community.
We welcome the opportunity to meet and talk with parties interested in ESU training programs, consulting services, or research output expertise.
Please email mfusaro@emporia.edu or call 620-341-5225 for more information.
Management Essentials for Executives
Emporia State University is pleased to offer a leadership training opportunity, "Management Essentials for Executives," specifically designed for international executives working at different private or public organizations of different countries all over the world.
The next training program will start in January, 2023. This two-week program is a combination of in-class and real-world experience. Moreover, this is a chance to elevate your career and expose yourself to American education and establish a ground for your further study here. Several participants from our last training program are now doing their MBA & MSIT at Emporia State.
Details of the program
Course Fee is $1700 which includes hotel, meals, and ground transportation. You do not need to pay the fee beforehand. You can bring your payment after getting your Visa.
Those who are from University of Dhaka or Shahjalal University of Science and Technology, the course fee is $1650.
The only requirement is a desire to become a superior manager and learning to apply management skills to your line of work. No GRE, GMAT, TOEFL, or minimum GPA required.
Visa process: You need to apply for B1/B2 visa. Information will be provided by msoykoth@emporia.edu upon request.
Read more about this leadership training opportunity and to contact the coordinator, Mostofa Wahid Soykoth.
Supervisory Training Course
This 21-hour certificate course teaches basic management skills. It is a seven-week program, which meets three hours per week, from 1-4 p.m. in Cremer Hall at Emporia State's School of Business. Seven faculty cover the following topics: Management, Operations, Teamwork, Conflict Resolution, Communication, Leadership, and Legal Aspects of Management.
This offering will give employees incredible insights to become great leaders and supervisors as our classes will be more detailed with practical solutions. Professionals from different fields—banking, manufacturing, restaurants, and even local entities—will be sharing their real-life knowledge and experiences.
Cost: $595 (includes parking pass and official certificate)
Interested in attending our next Supervisory Training Course?
Please email msoykoth@emporia.edu or call 620-803-8865.