Preston Family Student Complex
A place to enroll, collaborate + prepare for the future
Located on the lower level of Cremer Hall, the complex houses the BizHornet Center. It includes new spaces for business clubs to meet and additional conversation areas.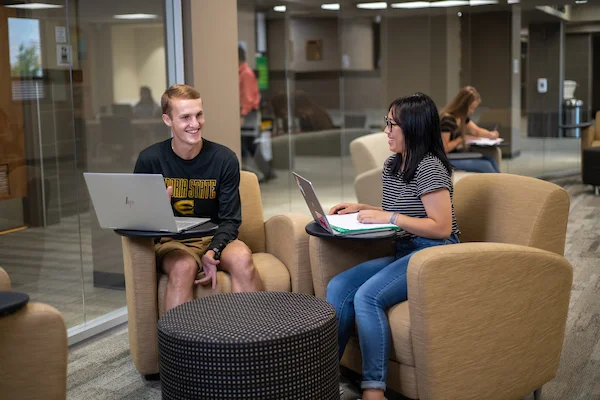 One-stop location
The Preston Family Student Complex is the location to prepare for internships and job interviews, receive advice and learn about majors in the School of Business, preform employment and internship searches, meet prospective employers and get accepted into graduate studies.
A gift from the Preston Family
The Preston Family Student Complex is made possible by the William And Aloha Preston Family Trust. The Preston Trust has provided over $1 million to the ESU Foundation to establish scholarships for students in accounting and women's athletics, two areas that were prominent in the lives of the donors. The funds have been combined and currently make available $50,000 annually for scholarships. Recipients are known as Preston Scholars.