Bachelor of Interdisciplinary Studies, General Studies
Let Emporia State University help you finish up your Bachelor's degree
Bachelor of Interdisciplinary Studies, General Studies
Let Emporia State University help you finish up your Bachelor's degree with the General Studies Major (GRS), a flexible degree completion program. Work with an advisor to complete your degree online, in the classroom, or a mixture of both.
The Bachelor of Interdisciplinary Studies with a major in General Studies at Emporia State University is a program designed specifically for students who have completed a significant amount of college credit who have a desire to finish their Bachelor's degrees for job advancement, continued studies, or personal satisfaction. In this flexible degree program, you take the classes you are interested in and expand your knowledge in multiple areas of study while completing your degree requirements in a timely fashion. What's more, the General Studies Major can be completed entirely online so you can work on your classes during lunch breaks, late in the evening or early in the morning, or during your child's sports practice.
What can you do with this degree?
The General Studies major at Emporia State opens the doors that a traditional bachelor's degree does, and allows opportunities for advancement within a graduate's current career or more options when choosing a new career pathway.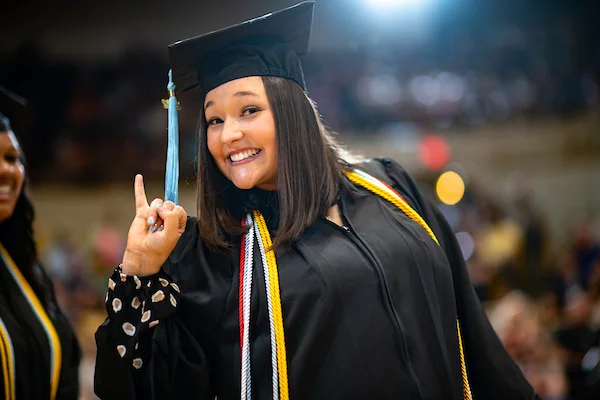 You have support
At Emporia State University, we're here to help you achieve your educational and career goals. All new ESU students are automatically members of the Stinger Success Program.
Stinger Success Program
Location + Address
Butcher Education Center 010
1 Kellogg Circle
Campus Box 4042
Emporia, KS 66801