Academics + Programs English Minor
Enhance your degree with a minor in English
The English minor enables students to pursue a secondary interest in literature and heighten their skills as critical readers, thinkers, and writers. These skills augment the expertise students gain in their major fields of study and strengthen their chances for success in such areas as corporate or government service, education, and communications. Learn the requirements by viewing the complete degree requirements.
What can you do with this minor?
The skills learned with this minor include, but are not limited to, critical reading and analysis, advanced writing, and a solid knowledge of literature.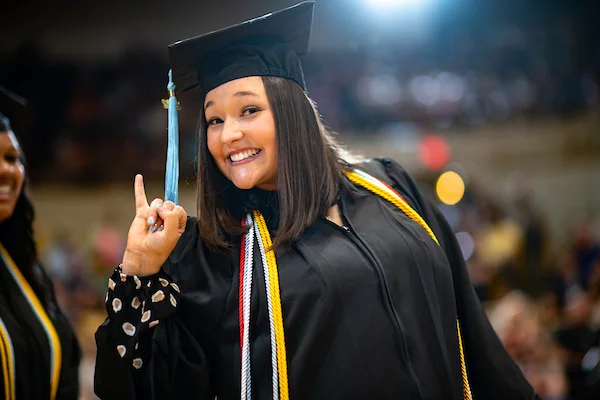 You have support
At Emporia State University, we're here to help you achieve your educational and career goals. All new ESU students are automatically members of the Stinger Success Program.
Stinger Success Program