Academics + Programs Creative Writing Minor
Explore your passion for writing
Creative Writing coursework is open to all students regardless of major. The program focuses on literary citizenship and providing students opportunities to improve their skills and participate in literary communities.
The Creative Writing minor is a 24-hour program of study. Outlets for student work include Quivira, the state's oldest campus literary magazine, and the Quivira literary club, which sponsors reading, dramatic productions, and other events. Learn the requirements by viewing the complete degree requirements.
What can you do with this minor?
Through this minor, students receive guided practice in the writing of poetry, fiction, drama, and non-fiction prose as well as an opportunity to share their work with others, in both workshops and public events, strengthening their writing and performance skills.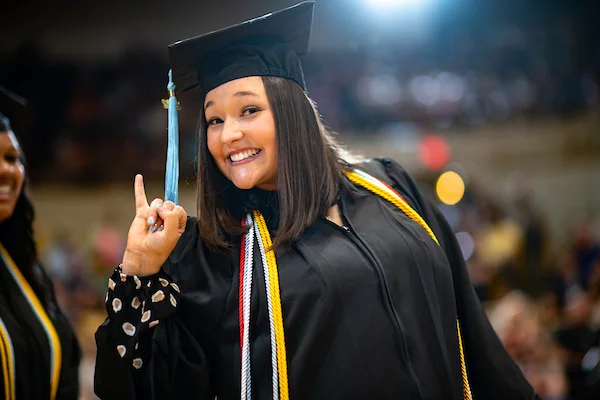 You have support
At Emporia State University, we're here to help you achieve your educational and career goals. All new ESU students are automatically members of the Stinger Success Program.
Stinger Success Program