Nursing Bachelor of Science, Nursing
Pursue your passion for helping others
BACHELOR OF SCIENCE IN NURSING
Emporia State University's Nursing is here to help you follow your passion in the healthcare field. With our small class sizes and opportunities to learn hands-on, you'll leave campus prepared for success. Our undergraduate nursing program is accredited by the Accreditation Commission for Education in Nursing (ACEN). This means our program is evaluated to make sure we're offering you the best education possible. And it shows! Our three-year pass rate average for the national licensure examination for registered nurses (NCLEX-RN) is 93%, which is above the national average (88.57%). Learn the requirements by viewing the complete degree requirements.
---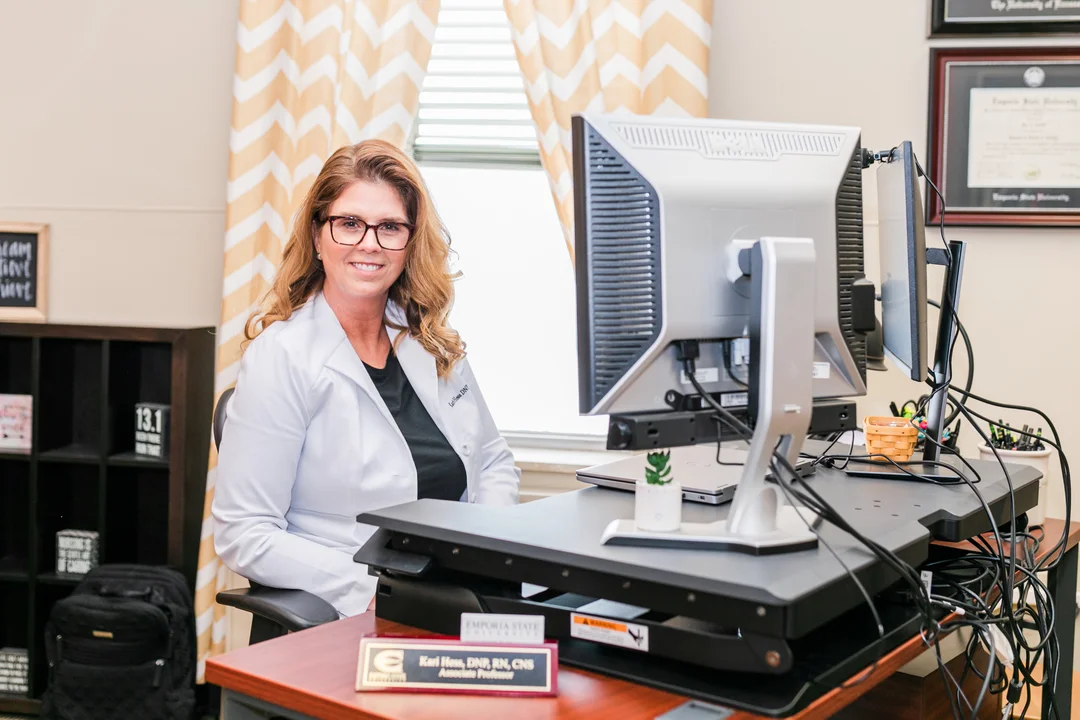 Our program focuses on hands-on experiences to help you learn. With a simulation center, skills laboratory, dedicated nursing library and clinical sites all within or close to the nursing building, getting the experience you need to be successful in your career is easy.
---
Explore Nursing at Emporia State
Video runtime: 38 seconds
Our students do cool things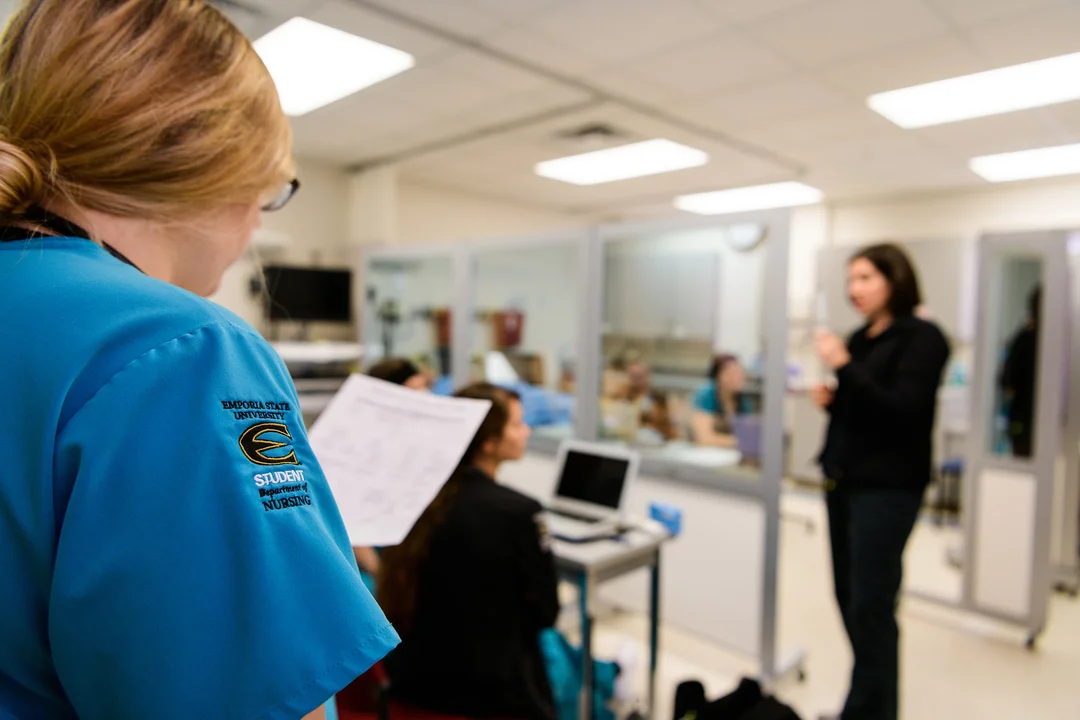 Students in Nursing have been called upon in the community to assist with health initiatives and events, such as vaccine clinics during the COVID-19 pandemic. We help you build connections and relationships with other medical professionals through clinical partnerships within the medical community and internship and externship programs. Our students get involved across the country, from local hospitals to the Mayo Clinic.
---