Theatre Minor
Enhance your degree with a minor in theatre
Students who have majors in other disciplines may take a minor in theatre. The minor consists of 18 semester hours. The theatre minor is an appropriate choice for students in the humanities or fine arts who wish to deepen their understanding of their major fields, as well as science majors who are seeking a breadth of undergraduate experiences. It is also an appropriate choice for students whose program requires a minor, as well as students who are required to have a second program of study under the degree Bachelor of Arts. Learn the requirements by viewing the complete degree requirements
What can you do with this minor?
Courses in theatre are excellent supplements for students planning careers in education, business, psychology, counseling, public relations, communication, law, and other fields that require the ability to work exceptionally well with other people.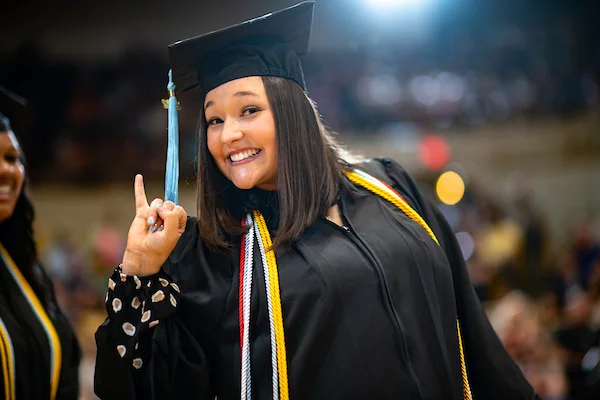 You have support
At Emporia State University, we're here to help you achieve your educational and career goals. All new ESU students are automatically members of the Stinger Success Program.
Stinger Success Program
Address + Location
Building
King Hall 201G
Address
Campus Box 4033
Emporia, KS 66801