Music
Gain a greater appreciation of the music and musical arts.
Pursue your passion for music
ESU music programs are led by a group of outstanding musician faculty, all ready to offer lessons on any instrument you desire. With small class sizes and tight student-professor ratios, you won't find yourself sandwiched in an auditorium just listening to a great professor; you'll get to work one-on-one with them to develop your skills. Flat-rate tuition and free private music lessons mean you can study to your heart's content. ESU gives you the chance to explore and strive toward your highest potential.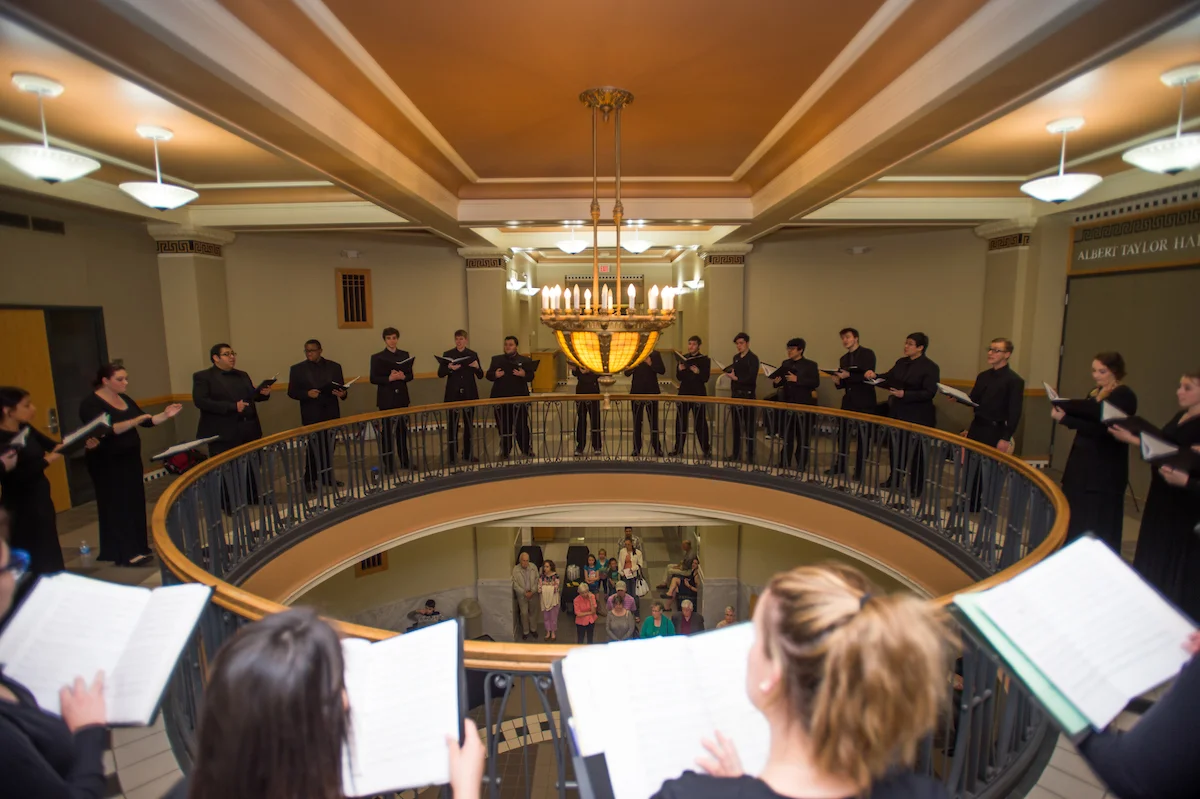 test
Opportunities in Music at ESU

There are a host of ensembles at ESU—bands, choirs, orchestras, jazz ensembles, chamber music, and chamber ensembles, such as flute choir or saxophone quartets. All ensembles are open to both music majors and non-majors alike! You can even take private lessons and perform with the ESU Marching Band.
Featured Degrees
Music
Bachelor of Arts
Conservatory quality training for vocal and instrumental music at a public regional university prepares students to teach, perform and enjoy music as a career.
Music Education: Instrumental/Vocal (Grades PreK-12)
Bachelor of Music, Concentration
The Bachelor of Music with a music education concentration prepares the student to teach PreK-12 music. In teaching children and young adults, you teach not only music, but confidence, perseverance and dedication, skills needed for a successful adult life.
Apply to Emporia State
Explore the Department of Music
About Us
Learn more about music programs at ESU.
About Us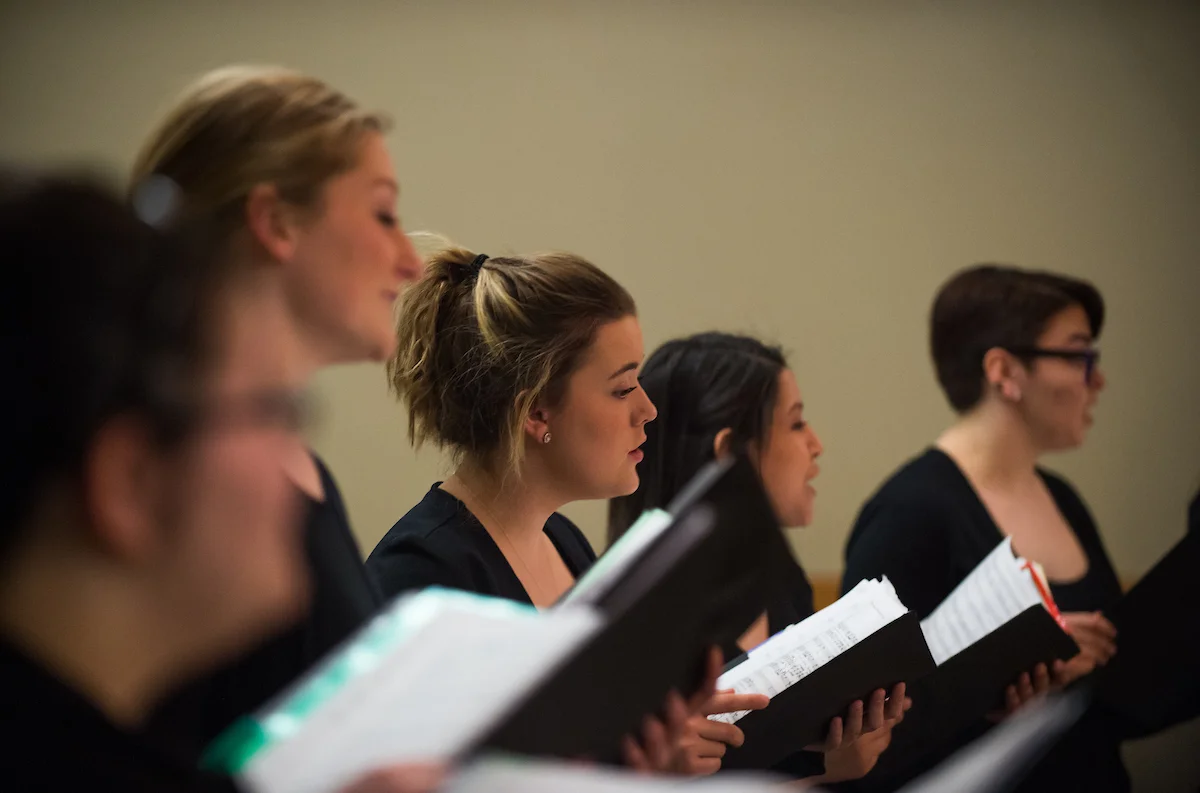 Ensembles
Learn more about joining ensembles.
Music Ensembles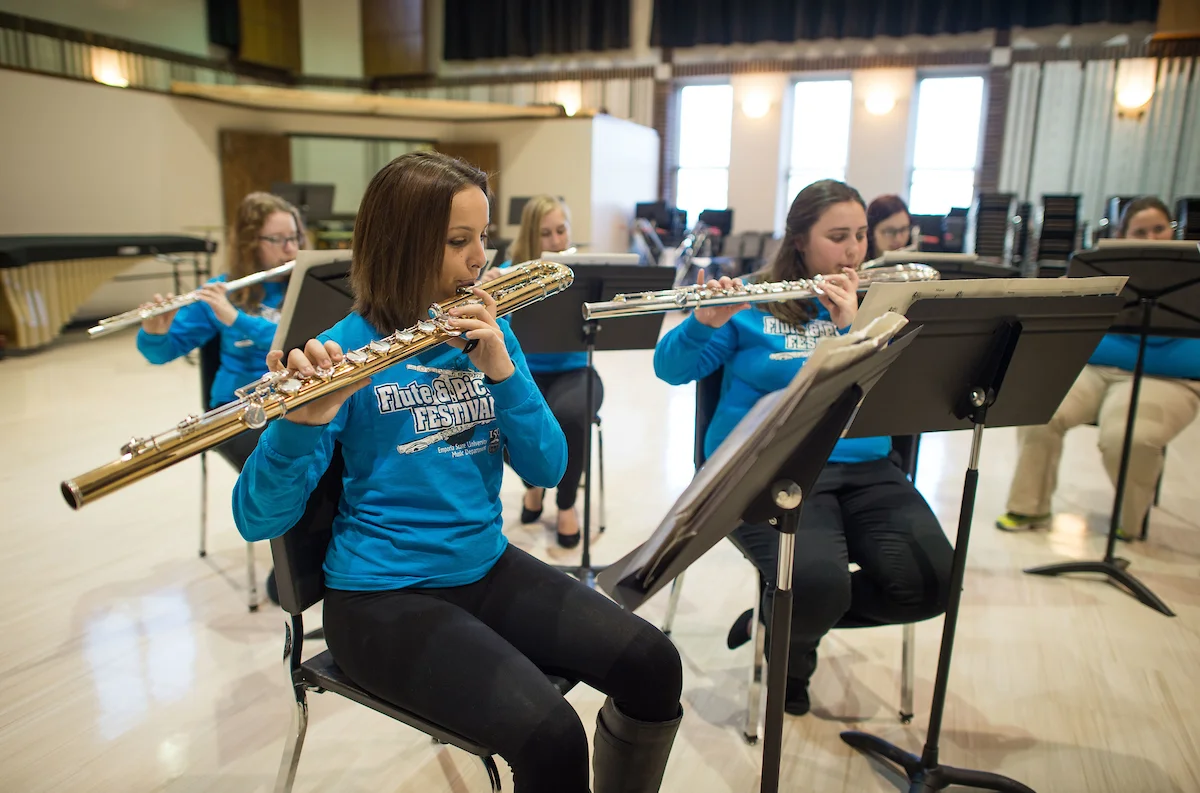 Scholarships
Learn more about available scholarships for music students.
Scholarships
---