Current King Endowed Professor
Current King Endowed Professor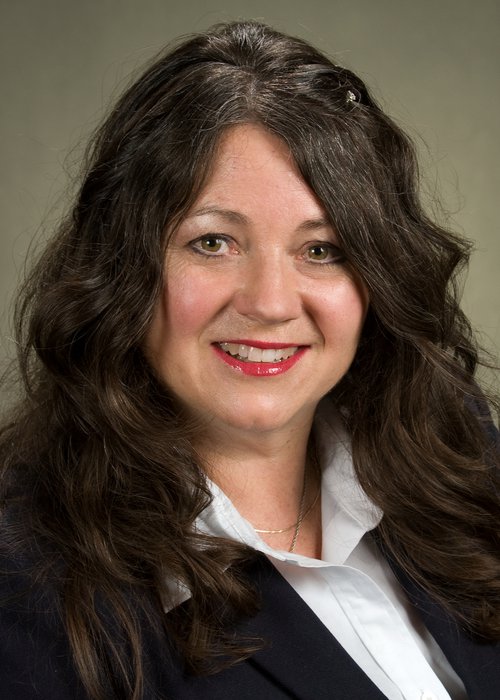 PROFESSOR OF SCHOOL LEADERSHIP NAMED ENDOWED PROFESSOR
May 13, 2021
Dr. Nancy Albrecht will be the 2021-22 King Endowed Professor in The Teachers College at Emporia State University. She is a professor in the school leadership / middle and secondary teacher education department at Emporia State.
"I'm flabbergasted! I have no words," said Albrecht, who was surprised during a department Zoom meeting where Dr. Joan Brewer, dean of The Teachers College, announced the news on May 12.
Albrecht, who joined the ESU faculty in 2001, teaches graduate students in school leadership and curriculum instruction. In 2018, she received the Excellence in Service Award from The Teachers College.
"Dr. Albrecht has distinguished herself as a model teacher and scholar who strongly believes in quality education for all students. Her commitment to elevate the teaching profession spans over three decades," said Dr. Daniel Stiffler, in the school leadership / middle and secondary teacher education department. "Dr. Albrecht is very enthusiastic in her professional service. She is an advocate for school leadership, educational excellence and preparing future educators and administrators to meet the diverse and unique needs of contemporary learners."
"The classes I've taken from Dr. Albrecht have changed the way I look at education," said Grant Charpentier, a student of Albrecht's. "Without question this education administration master's program at Emporia State University has changed my life for the better as an educator, future administrator and person."
"Dr. Albrecht, in her caring and compassion for each of her students, reached out to us through multiple modes of communication to provide us with support, being firm and fair, to make sure that we remained successful in reaching our goals despite adversity," said student Brian Gahagan.
"I am ever so grateful for the opportunity to work at Emporia State University for the past 20 years," Albrecht said. "We have the best students who are rooted in strong professionalism as pre-service teachers and school leaders. Likewise, I could not ask for a more supportive and positive team of colleagues than right within my department and throughout The Teachers College. This is indeed an honor."
Before coming to ESU, Albrecht was a high school principal and teacher and has taught internationally in Germany. She was District I Principal of the Year awarded by the Kansas Association of Secondary Schools Principal Association.
"This is the third year we have been able to award the King Endowed Professorship. The Teachers College has always been committed to putting students first," said Brewer. "This recognition allows us the opportunity to recognize outstanding faculty who have had a significant impact in the lives of their students. I am grateful we have the ability to acknowledge the efforts of these deserving faculty in such a remarkable way."
The King Endowed Professorship in The Teachers College was established in 2019 by Arthur C. Piculell, Jr. to honor Dr. John E. King, the 11th president of the Kansas State Teachers College, now Emporia State University.
The professorship's purpose is to supplement the salary of a distinguished professor within The Teachers College at Emporia State University. This award is in honor and recognition of the impact that educational leaders like Dr. John E. King have on the lives of students.
Albrecht's King Endowed Professor presentation is scheduled for Spring 2022.