Quantitative Economics Certificate
Level up your skills
Quantitative Economics Certificate
The interdisciplinary graduate certificate in Quantitative Economics is a 12-hour, STEM-focused graduate certificate program. The program has an emphasis on regression techniques and application of object­ oriented programming in economic analysis. This program will help to prepare students to work with large and messy datasets, write code, and analyze that data using statistical methods. The Quantitative Economics Certificate is especially recommended for individuals looking to increase their skills in quantitative analysis or for preparation for doctoral studies.
Additional information
Admission Requirements:

At least a bachelor's degree from a fully accredited institution (doesn't matter the subject matter)

GPA requirement: 2.5 in the last 60 semester's hours of study or an overall grade point average of a minimum of 3.0 for a completed master's degree.

At least a Calculus or Statistics course passed with a grade of C or better

Transcripts, one letter of recommendation, statement of purpose

The department will accept a maximum of 6 transfer credit hours earned at a fully accredited institution including from ESU.

This certificate is a stand-alone program, no shared hours.

Degree requirements

Core Courses* (6 hours)

ID 745 Programming and Data Analysis for Informatics 3 hours
EC 710 Econometrics I 3 hours

Elective Courses (6 hours)
Any two 700+ level economics courses from the following list:

EC 711 Econometrics II 3 hours
EC 712 Economic Theory 3 hours

EC 713 Seminar in Mathematical
Economics 3 hours
EC 741 Seminar in Health Economics 3 hours

EC 731 Seminar in the Economics of
Crime 3 hours
EC 727 Seminar in Industrial Organization 3 hours
EC 737 Seminar in Game Theory 3 hours

EC 740 Business Cycles and Forecasting 3 hours
EC 751 Seminar in Labor Economics 3 hours

EC 797 Graduate Internship in Economics 3 hours
EC 798 Directed Research in Economics 3 hours

TOTAL HOURS 12 hours

Students who earned credit (e.g., as undergraduates) may substitute from the elective courses.

Required application materials

Upon filling out the application, one has the choice to choose a concentration to supplement their Master's Degree. If one does not desire to choose a concentration, then leave that section blank on the application.

1. Official transcripts from all colleges/universities attended

2. Statement of objectives

3. Copy of government-issued ID

Submitting Application Materials

The following items must be provided/completed at the time of application submission through the Application Portal:

*Unofficial bachelor's degree transcript

*Copy of government-issued ID

*Statement of objectives

Official transcripts

Students must submit official bachelor's degree transcripts containing at least 60 credit hours of coursework and final grades. Any additional transcripts from college credit accumulated after the bachelor's degree MUST be submitted if you will be using these credits for transfer credit or for last 60 GPA. Transcripts are considered official when they arrive in the Graduate Office in a sealed envelope from the issuing institution or are received through a secure electronic transcript service to gradinfo@emporia.edu.

If the transcripts need to be mailed, send to:

Emporia State University
Graduate School
Campus Box 4003
Emporia State University
1 Kellogg Circle
Emporia, KS 66801-5415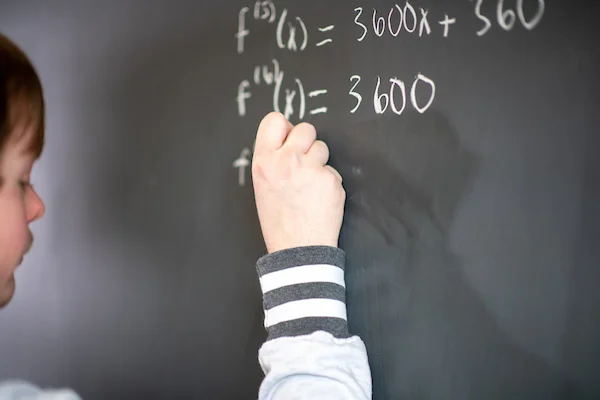 Program Resources
The BizHornet Center is a hub for business students that provides multiple student services throughout the year. The center is located on the first floor of Cremer Hall, room 128.
Address + Location
Campus Box 4039
Cremer Hall 128
Emporia, KS 66801