Master of Science Athletic Training
DO MORE WITH YOUR DEGREE
Master of Science - Athletic Training (MSAT)
As an athletic trainer, you will be a healthcare professional who plays a critical role in preventing and managing injuries for athletes. From athletic training clinics to sidelines, athletic trainers provide assessment and critical care to make sure athletes are ready to compete. At Emporia State, you will learn the theoretical concepts and skills related to athletic training in exciting classroom, clinical and field experiences. This program strives to provide a positive learning environment with opportunities for students to master the knowledge, skills, and attitudes necessary to succeed in the athletic training profession and to uphold the ethical standards for athletic trainers as defined by the National Athletic Trainers' Association.
So many possibilities
Work in a wide variety of settings – universities, schools, professional athletics, clinics, hospitals, fitness centers, performing arts and the military.
Prepare for many health-related programs such as physical therapy, occupational therapy and chiropractic.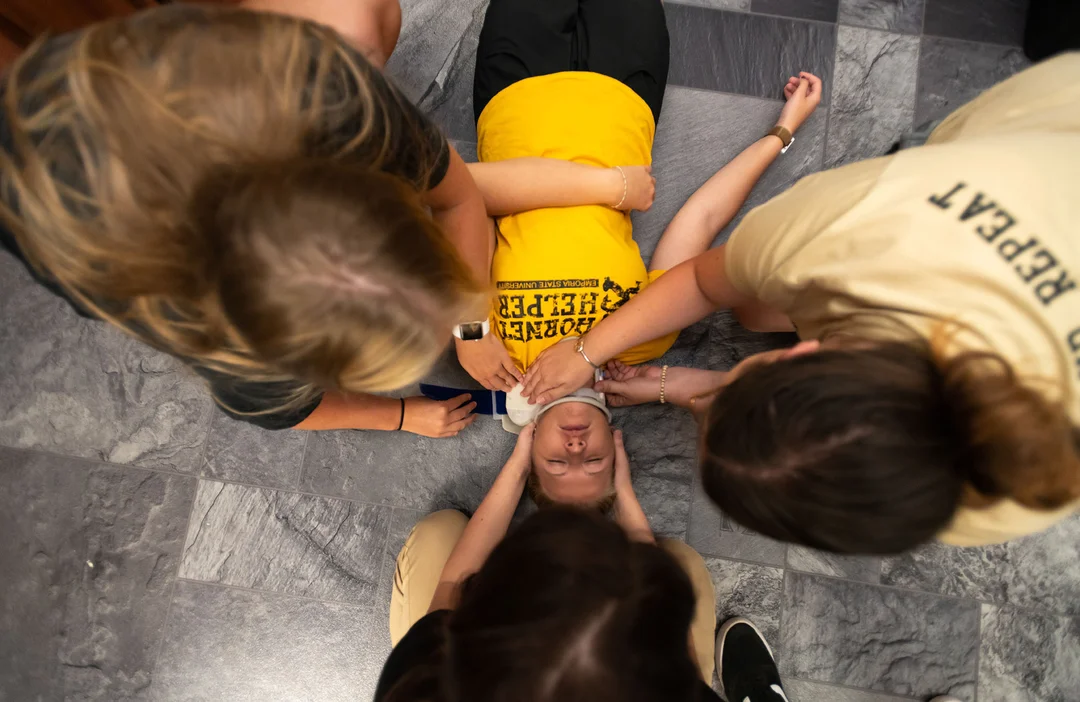 Why ESU?
In the athletic training program, you will jump right in during your first semester, gaining hands- on experience. Students have the opportunity to work with varsity Division II athletics and the advantage of learning and working in our state-of-the-art John Baxter Sports Medicine Center. During your clinical hours, you will also gain experience in hospital rotations in orthopedics, sports medicine, emergency department care and surgical observations, as well as physical therapy and other clinical sites.
---
ESU's Master of Science Degree in Athletic Training is a CAATE-accredited education program designed for students who desire to become certified athletic trainers. The student who completes the program requirements satisfactorily will be eligible to sit for the national certification exam for athletic trainers. Students interested in the athletic training program must formally apply to be accepted in this program.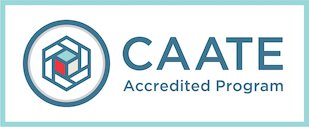 Accredited by the Commission on Accreditation of Athletic Training Education. Follow the link to see Emporia State University's Master of Science in Athletic Training CAATE Program Information and Outcomes.
---
Philosophy of Education
Central to the athletic training program's educational philosophy is the belief that all instruction should empower students as learners. Therefore, through the provision of both support and challenge, the program will encourage students to take responsibility for their learning and to engage in critical thinking, problem-solving, and self-reflection.
Preferences for instruction are to engage students in the teaching-learning process. The program also supports and incorporates Learning over Time in its educational approach.
Students are first exposed to material in the classroom and provided an opportunity to practice the skills both in the classroom and the clinical setting. After students have had an opportunity to refine their new skills, they are evaluated by preceptors to show proficiency in using these skills, enabling them to perform those skills on patients.
---
How to Contact Us
MAILING ADDRESS
Department of Health, Physical Education, + Recreation
Emporia State University
1 Kellogg Circle
Campus Box 4036
Emporia, KS 66801
PHYSICAL ADDRESS
Department of Health, Physical Education, + Recreation
(on the ESU main campus)
1720 Morse Road
HPER Building
Main Office, Rm 219