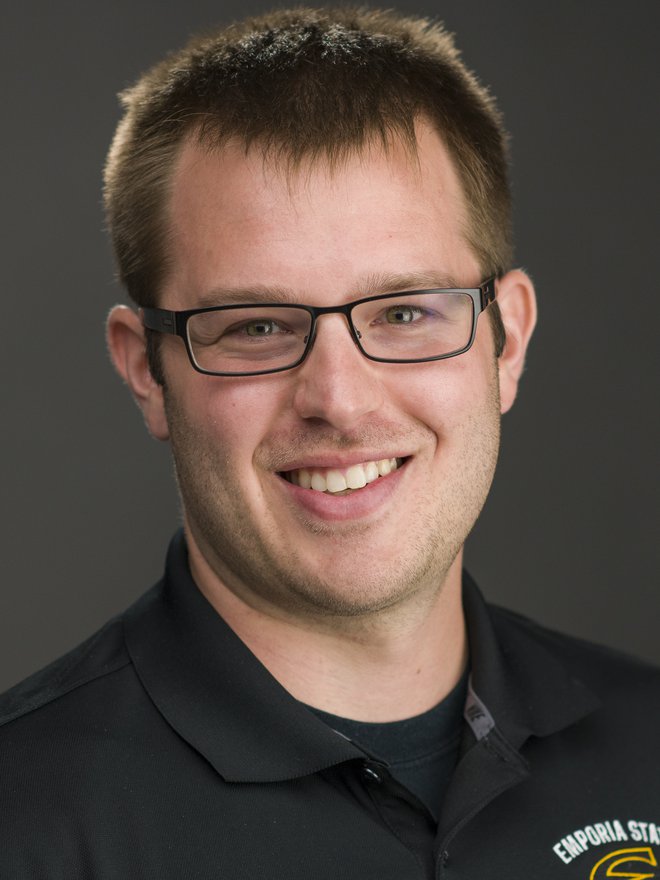 Tyler Goad
Assistant Professor of Health, Physical Education & Recreation
Campus Box 4013
Building Physical Education
Room 218S
Tyler Goad, Ph.D., is an Assistant Professor in the Department of Health, Physical Education, and Recreation at Emporia State University. Dr. Goad earned both his undergraduate degree and masters in Health & Physical Education from Emporia State University. Additionally, he served as a graduate teaching assistant in the HPER department from 2012-2014. He recently completed his doctorate in Kinesiology from West Virginia University in Morgantown, West Virginia with an emphasis in Physical Education Teacher Education.
Dr. Goad is a member of the Society of Health and Physical Educators (SHAPE) and the Kansas Association for Health, Physical Education, Recreation & Dance (KAHPERD). He received the American Kinesiology Association Graduate Student Writing Award at West Virginia University in 2018.
His research interest include; online physical education; technology in physical education; student success and retention; professional issues in teacher education and higher education.