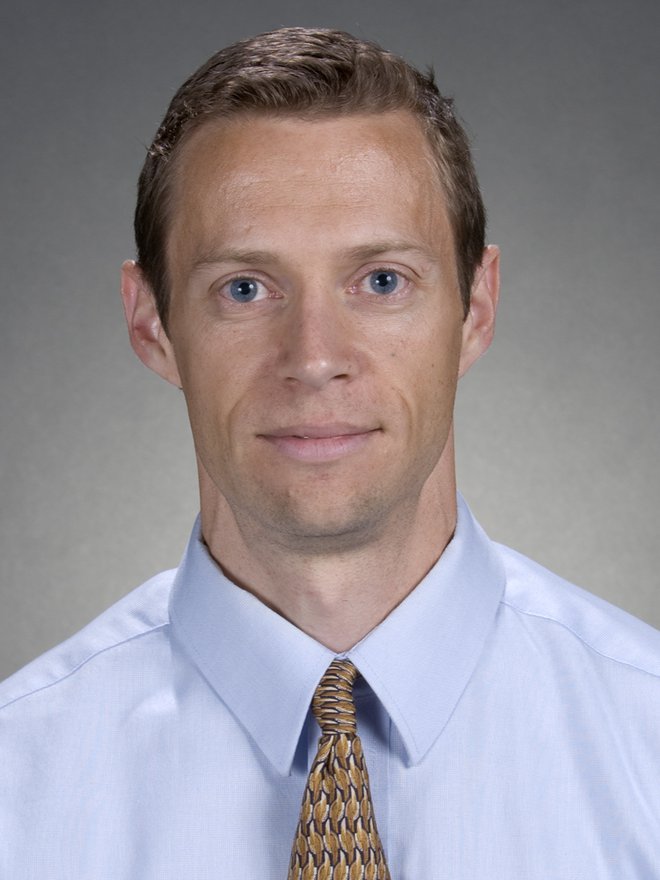 Paul Luebbers
Professor of Health, Physical Education & Recreation
Interim Assistant Dean, Health, Physical Education + Recreation of School of Applied Health Sciences
Campus Box 4013
Building Physical Education
Room 218M
Paul Luebbers, PhD, is the department chair and a professor in the Department of Health, Physical Education, and Recreation at Emporia State University.
He received his doctorate in Exercise Physiology from Virginia Commonwealth University, in Richmond, VA and taught in the Department of Kinesiology at Northern Illinois University prior to returning to his home state of Kansas.
He has been an active member in the National Strength and Conditioning Association (NSCA) since 2002, when he first earned his recognition as a Certified Strength and Conditioning Specialist (CSCS). He is currently serving as the State Director for the Kansas chapter of the NSCA. He is also a member of the NSCA Research Consortium and served for three years on the executive council for the NSCA Nutrition, Metabolism, and Body Composition special interest group. Dr. Luebbers also holds a Level 1 USA Track & Field certification and has coached track & field at the middle school, high school, and collegiate levels. .
Dr. Luebbers has a wide range of research interests and has published in the areas of blood flow restriction training (BFR), anaerobic power, resistance training, metabolism, and nutrition. In 2019, he earned the Excellence in Scholarly Activity Award from The Teachers College.