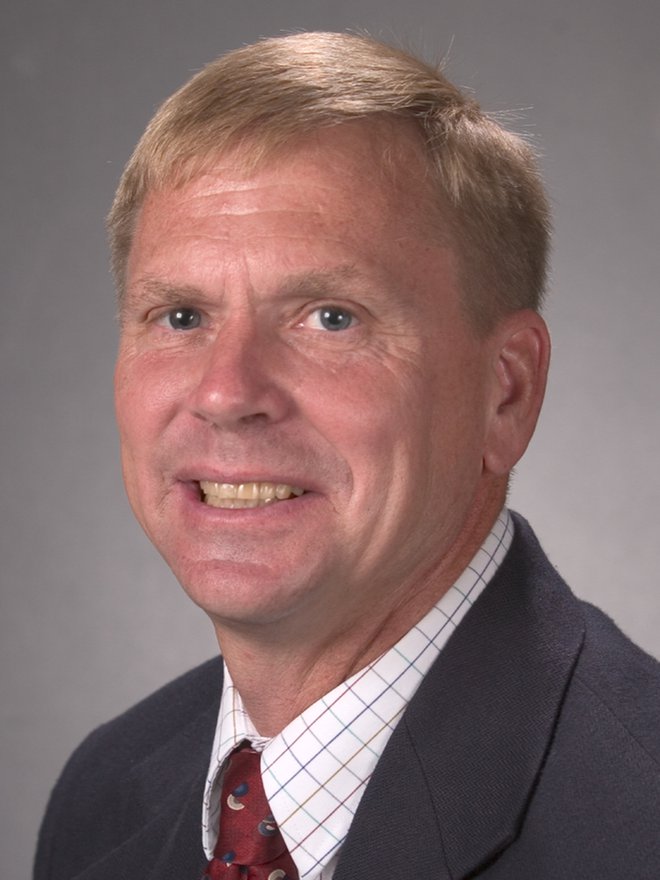 Mark Stanbrough
Professor of Health, Physical Education & Recreation
Head Coach-Cross Country of Intercollegiate Athletics
Campus Box 4013
Building Physical Education
Room 218T
Mark Stanbrough, PhD, is a professor in the Department of Health, Physical Education and Recreation at Emporia State University in Kansas. He teaches graduate and undergraduate exercise physiology and sports psychology classes and is the director of Coaching Education.
The Coaching Education program at Emporia State is currently one of only 10 universities in the United State to be accredited by the National Council for the Accreditation of Coaching Education.
Dr. Stanbrough was a co-founder of the online physical education graduate program, the first in United States to be available completely online.  
He received his PhD in exercise physiology from the University of Oregon, and undergraduate and master's degrees from Emporia State in physical education.
He served as department chair of HPER and has served on the National Association for Sport and Physical Education National Sport Steering Committee; he is also a past member of the board of directors for the National Council for the Accreditation of Coaching Education.
Dr. Stanbrough has more than 30 years of coaching experience at the collegiate, high school, middle school and club level. Coach Stanbrough served eight years as the head men's and women's cross country/track and field coach at Emporia State (1984-1992)  with the 1986 women's cross country team finishing second at the NAIA national meet.  He has also coached at Emporia High School and Glasco High School in Kansas.
He is a member of the Emporia State University Athletic Hall of Honor and the Health, Physical Education, Recreation Hall of Honor and has won numerous coach-of-the-year awards at the high school and collegiate levels. He received the Darrell E. Wood Service Award from The Teachers College in 2013. In 1996, he received the Excellence in Instruction Award from The Teachers College.