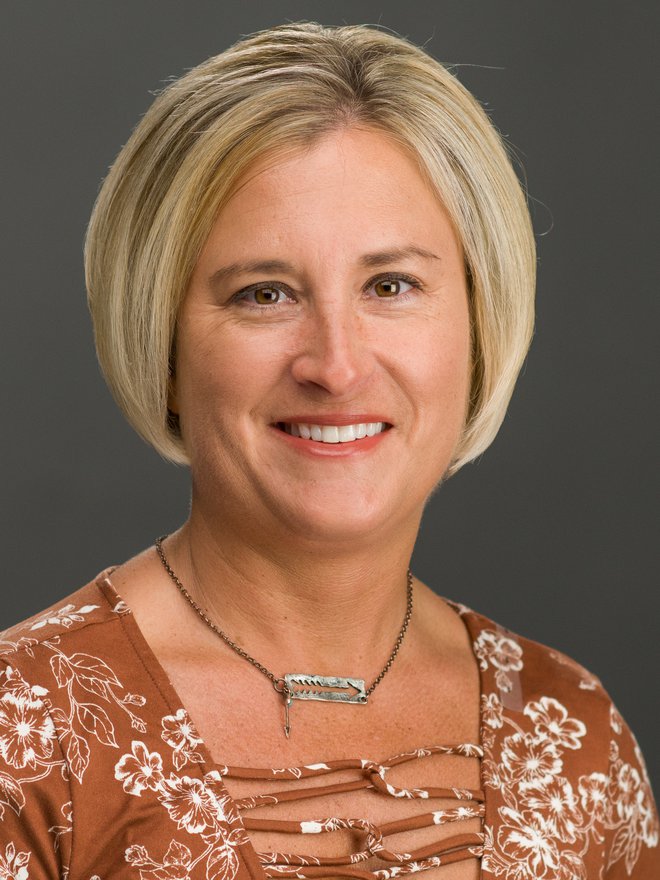 Jennifer Thomas
Associate Professor of Health, Physical Education & Recreation
Campus Box 4013
Building Physical Education
Room 218R
Jennifer Thomas, PhD, is an associate professor in the Department of Health, Physical Education, and Recreation at Emporia State University.
She received both her undergraduate degree in Health Promotion and a master's in Health Education from Emporia State. She earned her PhD at the University of Kansas in 2006.
Dr. Thomas currently directs the Health & Human Performance program at Emporia State, teaching many of the required major courses, including Worksite Wellness Programs; Strategies, Marketing, and Management in Health Promotion, and Modifying Health Behaviors. She also coordinates student internships and practicum experiences, and is a wellness consultant for Detroit Diesel Remanufacturing-Central, Vek Tek, Inc., and USD 253 Transportation, managing partnerships between Emporia State and these entities. This allows students to gain hands-on experience in worksite health promotion before entering the workforce.
Dr. Thomas is a member of the National Wellness Institutes and the American School Health Association. She received the Merit Award (Health Division) from the American Alliance of Health, Physical Education, Recreation & Dance (Central District Association) in 2011.
Her research interests include the evolution and effectiveness of Worksite Health Promotion, and improved modalities for health behavior change. She was most recently published in 2012 in the American Journal of Health Education.
At Emporia State, she has served on the General Education Council, the Dean's Advisory Council, and as a Faculty Senator for four years. She appears monthly on Emporia local radio - 1400AM KVOE - to discuss health topics with members of the community and has facilitated dozens of health presentations nationwide.