Department of Music Bachelor of Arts, Music
Explore your passion for music
Program Description
A broad-based music degree, the Bachelor of Arts degree prepares the student to enter an extensive variety of career options. Music opportunities include performance, studio instruction, church and community music careers, and occupations in the music service industry.
This major encompasses 38 hours of core and applied music study with an additional 12 Second Field hours. Second Field options may be in music or in another academic field. See individual course descriptions for prerequisites and concurrent enrollment requirements. A concentration focus in Digital Audio Recording is available as part of the Bachelor of Arts in music degree. See complete degree requirements for more information.
What can you do with this degree?
A music degree communicates an eye for detail, that you are someone who can focus on a task and put in the hours of work to become good. With that in mind, a music degree makes you marketable for a variety of careers; performance, studio instruction, music service, teaching, community arts, radio, higher education. Music majors have even gone on to pursue careers of medicine, law, writing—careers that depend upon the skills you learn as a music major. As such, the BA in Music makes an excellent double major.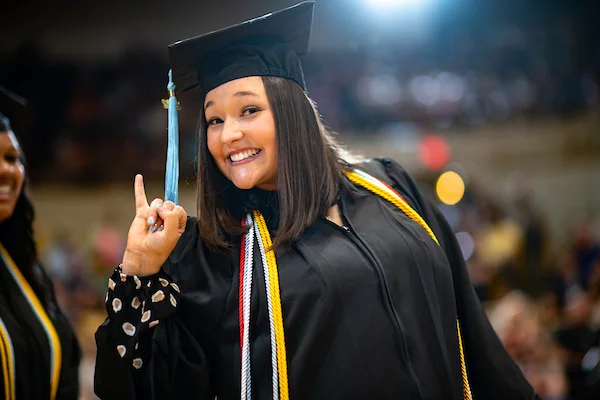 You have support
At Emporia State University, we're here to help you achieve your educational and career goals. All new ESU students are automatically members of the Stinger Success Program.
Stinger Success Program