Informatics-Quantitative Economics Concentration
Take it to the next level
Master of Science in Informatics-Quantitative Economics Concentration
The M.S. in Informatics is a 36-credit hour STEM-focused graduate degree program focusing on transforming raw data into decision-making information.
The concentration in quantitative economics combines practical skills in data science and economic reasoning. The program is available to students to complete entirely online, and many courses are available in a "hybrid" setting where students can interact online or attend the on-campus class.
In a day and age where companies in nearly every industry are competing for the upper hand, the value of data analytics is skyrocketing. Whether in a commercial, academic, or medical field, gathering data, analyzing it, and utilizing it is one of the most effective ways of improving business decisions.
Informatics is an emerging field revolving around data analytics that creates new and exciting professional opportunities. Students who graduate with a Master of Science in Informatics are qualified for a range of jobs in military, business, not-for-profit, public, legal, and other sectors. This program, which is heavy in statistics and mathematics, will prepare students to work with large and messy datasets that may be found in a number of industries, write code, and analyze that data.
What can you do with this degree?
The skills developed in this program are highly desired across a broad array of industries. Potential careers include:
Potential careers include:
Legal Informatics (Discovery Analyst, Legal Documents Analyst, Case Management Consultant, Legal Investigator, Litigation Support Analyst, and others)
Competitive Intelligence (Business Intelligence Analyst, Sales Force Analyst, Knowledge Management Officer, Intelligence Specialist, Predictive Data Analyst)
Market Researchers
Account Management
Research Economist
Additional information
Advisor and Program Coordinator

Admission Requirements

Pre-requisites

A bachelor's degree with a major, minor, or concentration in economics, mathematics, statistics, sciences, social science, or a related field.

At least one course in economics (or equivalent)

At least one course in statistics (or equivalent)

At least one course in calculus (or equivalent)

Required application materials

Upon filling out the application, one has the choice to choose a concentration to supplement their Master's Degree. If one does not desire to choose a concentration, then leave that section blank on the application.

1. Official transcripts from all colleges/universities attended

2. Two letters of recommendation

3. Statement of objectives

4. Resume

5. Copy of government-issued ID

Submitting Application Materials

The following items must be provided/completed at the time of application submission through the Application Portal:

*Unofficial bachelor's degree transcript

*Copy of government-issued ID

*Statement of objectives

*Resume

*Two letters of recommendation or the names and emails of two recommenders

Official transcripts

Students must submit official bachelor's degree transcripts containing at least 60 credit hours of coursework and final grades. Any additional transcripts from college credit accumulated after the bachelor's degree MUST be submitted if you will be using these credits for transfer credit or for last 60 GPA. Transcripts are considered official when they arrive in the Graduate Office in a sealed envelope from the issuing institution or are received through a secure electronic transcript service to gradinfo@emporia.edu.

If the transcripts need to be mailed, send to:

Emporia State University
Graduate School
Campus Box 4003
Emporia State University
1 Kellogg Circle
Emporia, KS 66801-5415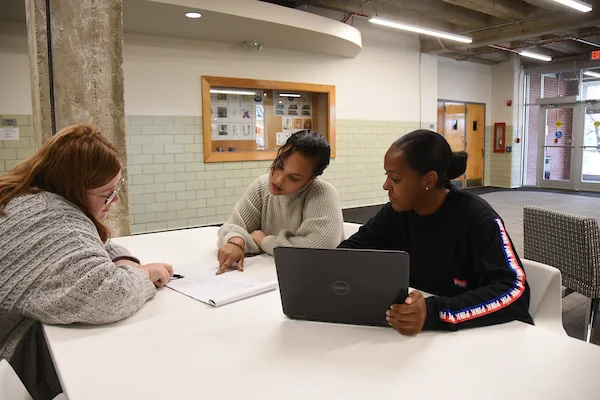 Program Resources
The BizHornet Center is a hub for business students that provides multiple student services throughout the year. The center is located on the first floor of Cremer Hall, room 128.
Address + Location
Campus Box 4039
Cremer Hall 128
Emporia, KS 66801