Dual Degree Program: MBA & MSIT
Dual Degree in Information Technology and Business Administration
Dual Degree Program: MBA & MSIT
The on-campus dual degree in MSIT/MBA program is designed for professionals without technology backgrounds while also further developing the skills and qualifications of those with business and technical experience. This program allows students to earn both Master's degrees in 3 years with 51 credits (versus 66 if taken separately).  The program has 27 credit of IT training, 21 hours of business leadership training, and three credits of electives. The dual degree program is a STEM program and organized in such a manner so that students will be exposed to all areas of information technology, enhancing any career field, even for those without IT backgrounds. The dual degree in MSIT/MBA at Emporia State University is accredited by the Association to Advance Collegiate Schools of Business (AACSB International), a distinction held by less than 5% of business schools worldwide. Our students enjoy the benefits of small classes and a close relationship with ESU faculty, including personal instruction and one-on-one mentoring. Several of our courses are taught by field practitioners, allowing students to learn current techniques by experts in the field.
Need an online option? Learn about our online accelerated MSIT/MBA program.
WHAT CAN YOU DO WITH THIS DEGREE?
Upon finishing this degree, a student will have several career path options to pursue, such as IT Specialist, Software Developer, Network Architect,  Security Analyst, Project Lead, Manager, Analyst and many more. This degree is built to prepare graduates for any IT or business career.
Additional Information
Required application materials

Upon filling out the application, one has the choice to choose a concentration to supplement their Master's Degree. If one does not desire to choose a concentration, then leave that section blank on the application.

1. Official transcripts from all colleges/universities attended.

2. Current résumé or curriculum vitae.

3. Cover letter.

4. Copy of government-issued ID.

Submitting Application Materials

The following items must be provided/completed at the time of application submission through the Application Portal:

*Unofficial bachelor's degree transcript

*Resume or curriculum vita

*Cover letter

*Copy of government-issued ID

Official transcripts

Students must submit official bachelor's degree transcripts containing at least 60 credit hours of coursework and final grades. Any additional transcripts from college credit accumulated after the bachelor's degree MUST be submitted if you will be using these credits for transfer credit or for last 60 GPA. Transcripts are considered official when they arrive in the Graduate Office in a sealed envelope from the issuing institution or are received through a secure electronic transcript service to gradinfo@emporia.edu.

If the transcripts need to be mailed, send to:

Emporia State University
Graduate School
Campus Box 4003
Emporia State University
1 Kellogg Circle
Emporia, KS 66801-5415.

Admission requirements

Students must meet One of the following four requirements:

A bachelor's degree with a GPA of 3.0* or higher from a regionally-accredited (or equivalent) institution.

A master's degree in any field with a GPA of 3.0* or higher.

A bachelor's degree with a GPA of 2.65* or higher and at least three years of leadership experience in the technology field.

For applicants with a GPA between 2.65 and 3.0*, you may submit additional materials so we can conduct a holistic review of your application. A student who is deemed not ready for the program may be denied admission. These materials may include evidence of a high-ranking institution, rigorous program, success in quantitative courses, strong standardized test scores (GMAT, GRE, etc.), etc.

* in the last 60 semester hours of study or cumulative (4.0 system)

ACADEMIC FOUNDATION COURSES

Student are expected to have taken the following courses before entering the program.  Any of these course that the student has not taken will be added to the beginning of the program:

College Algebra or equivalent course(s)

Applied Statistics

Introductory Financial and Managerial Accounting

Micro and Macro Economics

Introductory Finance

Object-Oriented programming or relevant IT work experience

Curriculum

Core courses – 48 hours

IS 813: IT Project Management

IS 823: Systems Analysis and Design

IS 824: Database Management

IS 825: Cloud Computing and Management

IS 826: Application Programming

IS 828: Enterprise Architecture

IS 843: Electronic Commerce

IS 873: Information Systems for Managerial Decisions

IS 853: Business Analytics

BC 807: Managerial Economics

BU 820: Quantitative Analysis of Business Decisions

AC 843:  Accounting Information for Management

FI 850: Advanced Financial Management

MG 853: Behavioral Aspect of Management

MK 864: Marketing Management

MG 899: Strategic Management

Electives – 3 credits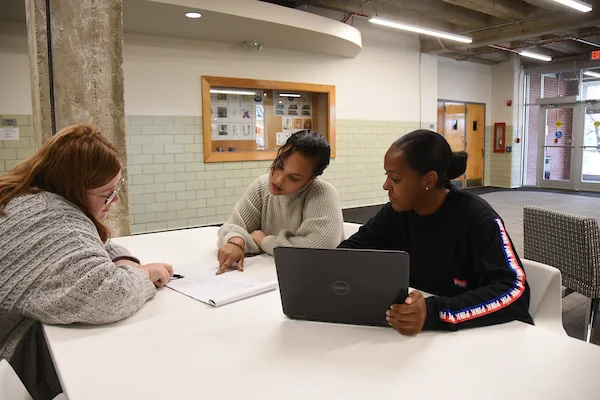 Program Resources
The BizHornet Center is a hub for business students that provides multiple student services throughout the year. The center is located on the first floor of Cremer Hall, room 128. The BizHornet Center organizes and supports a wide array of student services, including advising; student organizations and honor societies; scholarships; student activities, competitions, and celebrations; mentor program; and other campus information.
Contact the School of Business
Address + location
Campus Box 4039
Cremer Hall 128
Emporia, KS 66801