Modern Language Minor Spanish Concentration
Enhance your Spanish Speaking skills
Modern Language Minor Spanish Concentration
This program of study is intended to provide students an in-depth familiarity with Spanish. It is designed to accompany a major program of study in a separate discipline, fulfilling the Bachelor of Arts degree requirement for a second program of study from 15 to 30 hours in another discipline.
It is possible to complete the minor online.
What can you do with this minor?
The Modern Languages minor concentration in Spanish is designed to complement the student's primary area of study. The coursework allows the student to develop an intermediate proficiency in the target language by focusing on basic conversational skills for daily conversations and travel. Some classes such as our Spanish for Health Professionals and our Spanish in the Professions courses are designed to complement the nursing, business, and teacher preparation coursework, among many other areas of study.
Degree requirements
See complete degree requirements.
Admission Requirements
Completion of Spanish 1 and Spanish 2, placement test, or interview with Dr. Rachel Spaulding, rspauldi@emporia.edu. Completion of the placement test can earn you 15 credits toward degree completion!
Resources
Please contact the Coordinator of Modern Languages, Dr. Rachel Spaulding, rspauldi@emporia.edu.
Students can also join the Spanish Honors Society (Sigma Delta Pi) and the Spanish Club.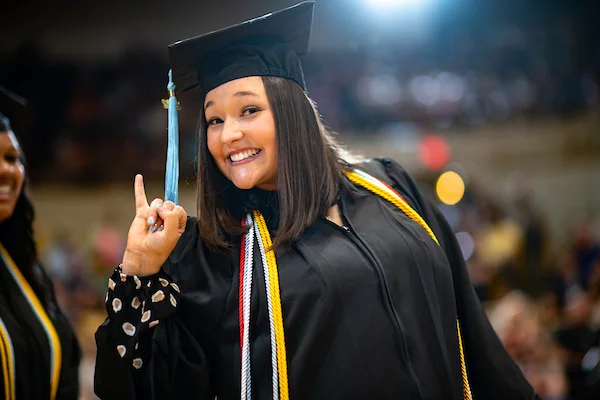 You have support
At Emporia State University, we're here to help you achieve your educational and career goals. All new ESU students are automatically members of the Stinger Success Program.
Stinger Success Program